10 Reasons to hire a personal Trainer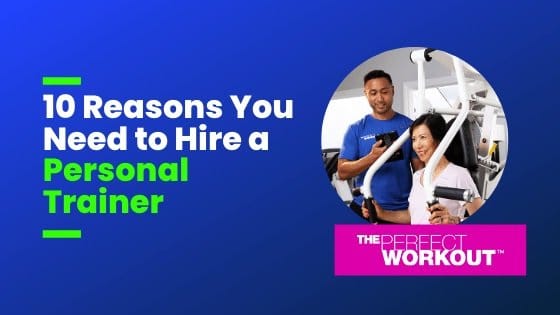 Imagine spending 4 days a week in the gym for over a year to end up with a knee injury and zero weight loss.
Could be the method. Could be the diet. Or it could be that you didn't have a Personal Trainer.
To get the most out of your workouts, it's crucial to work with a coach. We've put together the top 10 reasons why it's absolutely necessary to have a Personal Trainer if you want long-lasting results.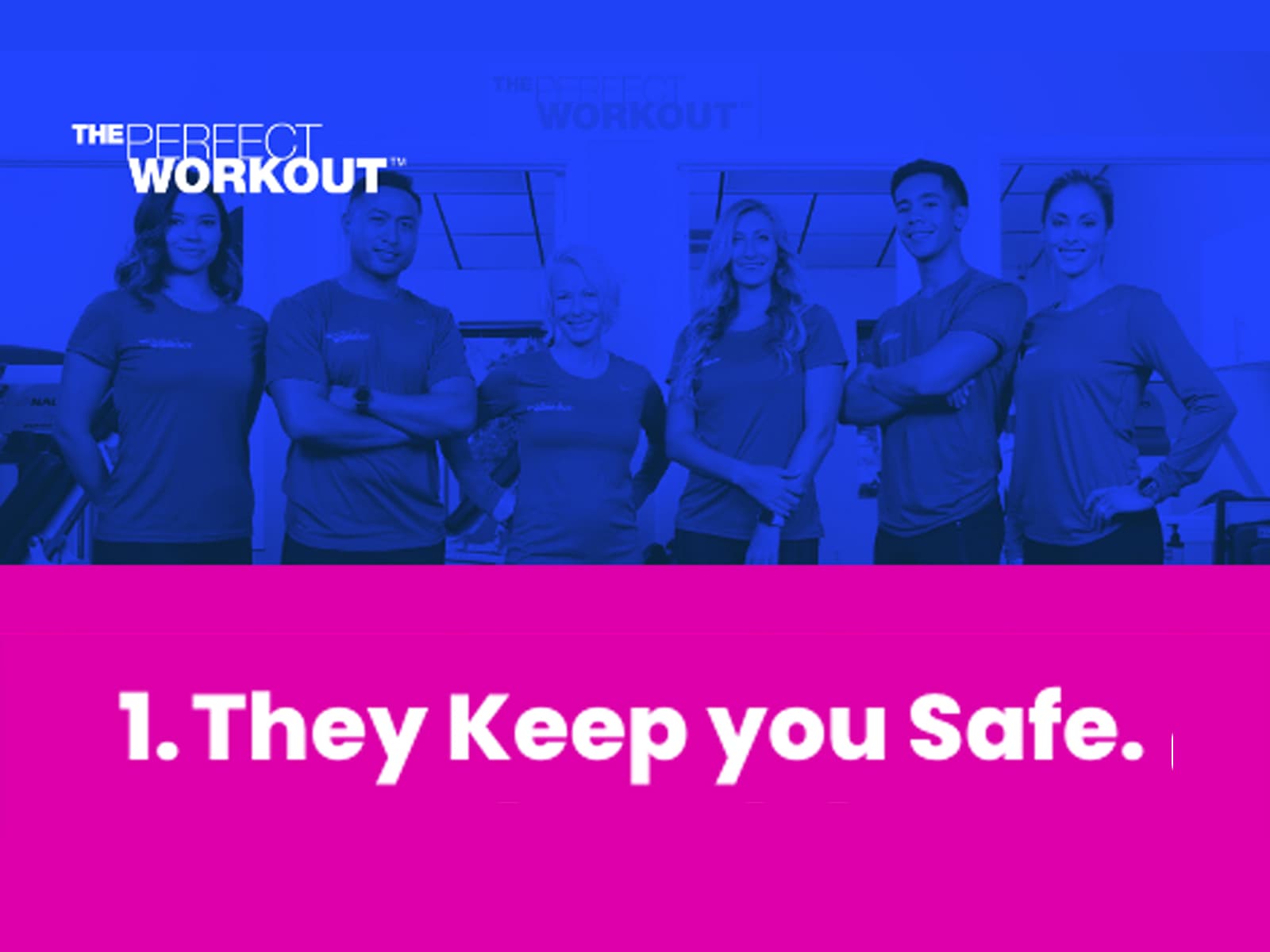 Working out alone? It's easy to perform exercises incorrectly without someone watching your form or correcting bad habits. After all, you don't know what you don't know and could be exercising with incorrect form every time you're in the gym.
Working out with a friend? Exercising with someone can be great because it increases your chances of sticking with it. But taking direction from someone who is not Certified is like having your friend "crack your back" instead of getting adjusted by a Chiropractor. Despite the good intentions, neither of you know what you are doing and could be doing more harm than good.
A Certified Personal Trainer should have extensive education on how to safely coach others through an effective workout.
At The Perfect Workout, our certification goes beyond books and heavily involves hands-on training with real people. We test our trainers' knowledge and expertise with numerous written and practical exams. All Personal Trainers are AED/CPR certified and are required to complete continuing education as part of their employment with The Perfect Workout.
Work with a Personal Trainer Today!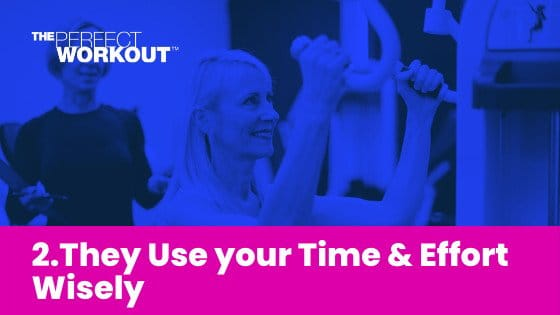 Have you ever been through a personal training session at a big box gym and were told to warm up on the treadmill for 10 minutes and cool down for 10 more after the workout?
Well, that's something you could easily do on your own.
A good Personal Trainer will help you use your time and effort wisely by putting you through efficient exercises, not just filling up your session time with any type of movement.
Efficient exercises are brief, intense and performed until muscle success. We use this approach in all of our slow-motion strength training workouts and they are only 20 minutes, two times a week.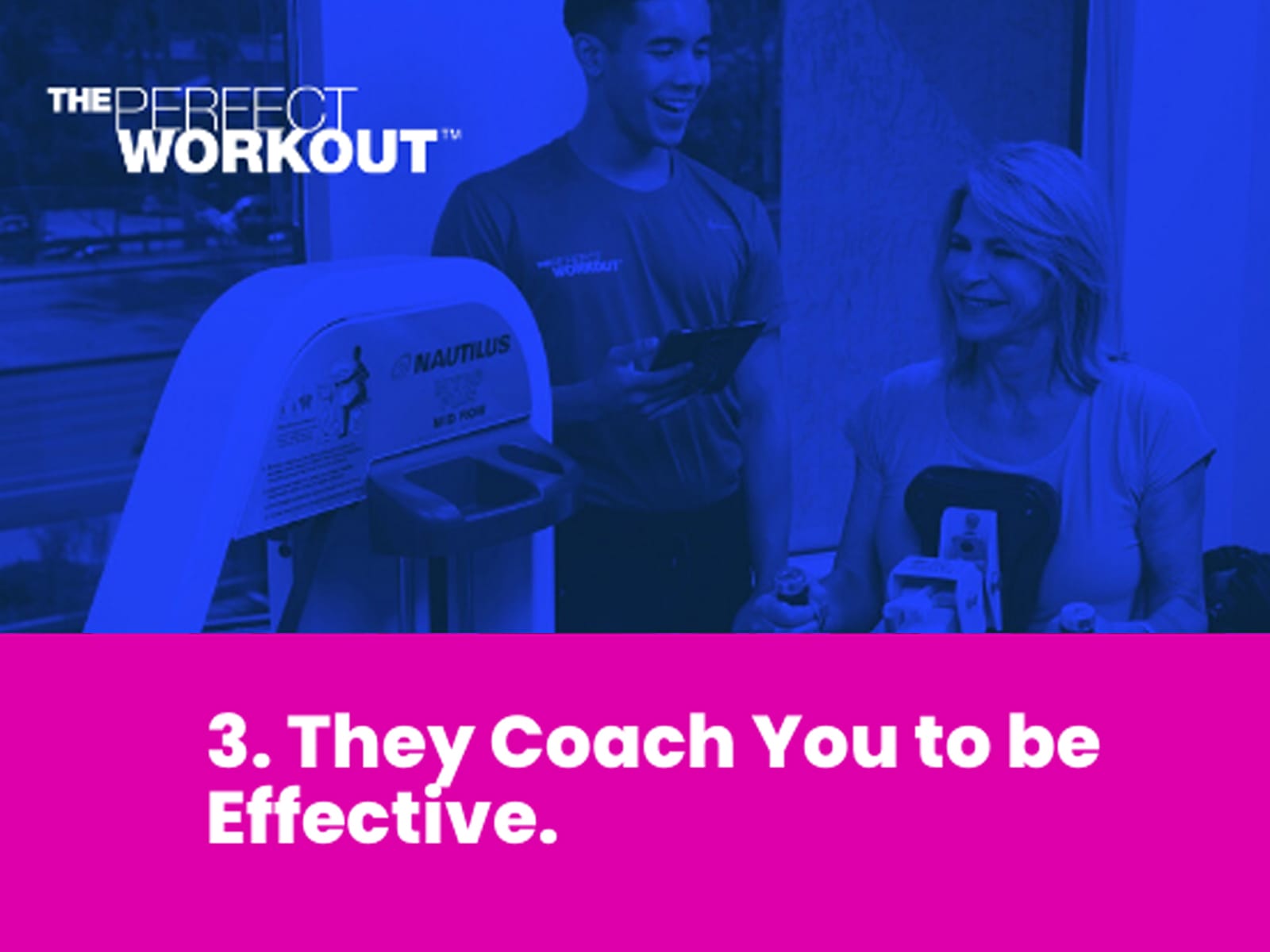 Too many of us know firsthand that it's very possible to workout- a lot- and see no results. One of the many valuable things about having a Personal Trainer is they will coach you through exercises that have the potential to get you great results.
Whether you get results is entirely up to you and the effort you put forth. But a Personal Trainer will be the one to guide you to success if you're willing to give it your all.|
Work with a Personal Trainer Today!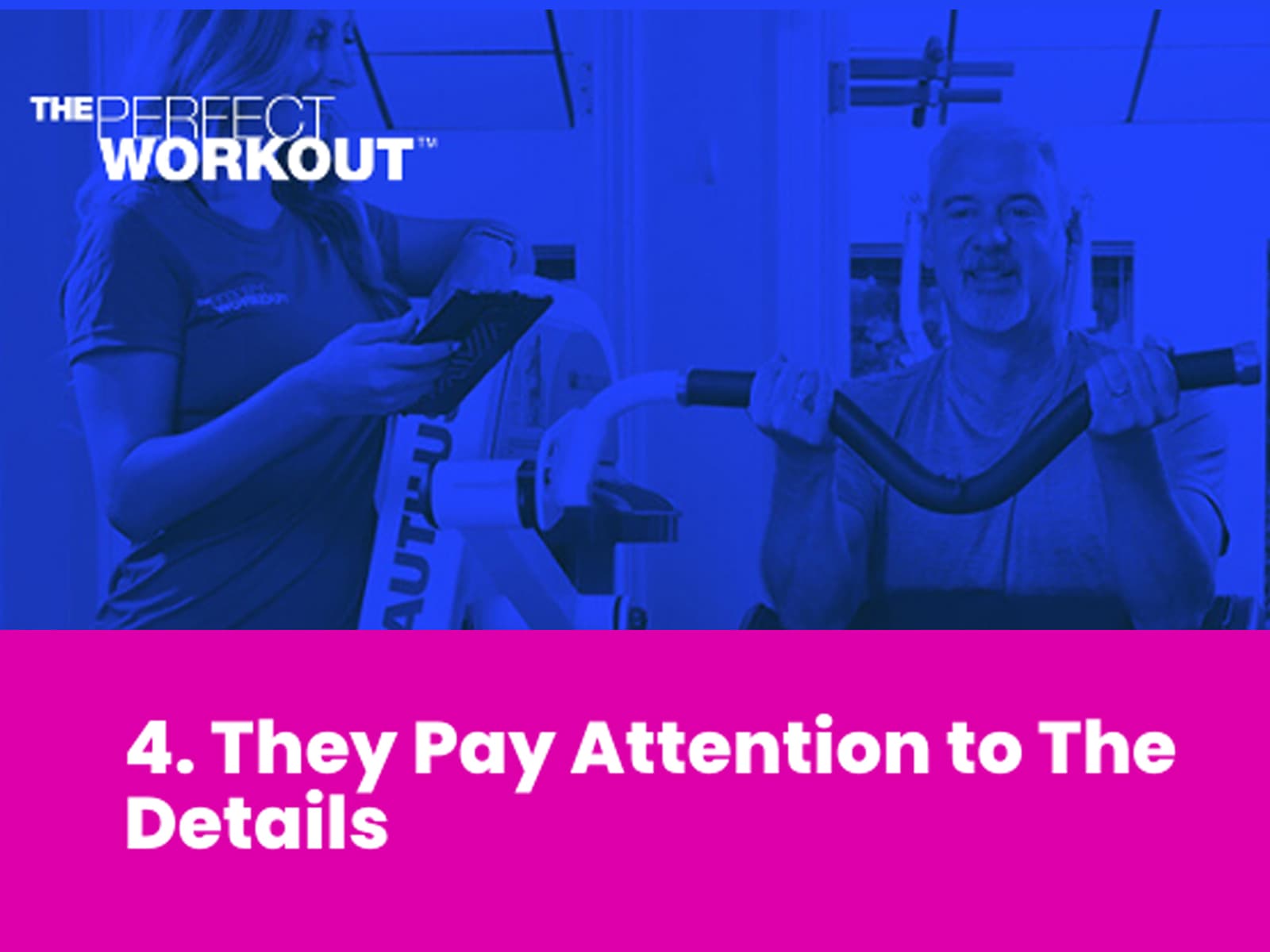 Believe it or not, there is a method to exercising safely and effectively. A Personal Trainer will analyze your ability and your performance to decide how to continually challenge you.
This includes how to properly adjust your body to workout equipment, whether or not to increase or decrease range of motion on an exercise, to lower or raise the weight, etc.
The results are in the details, and a Personal Trainer knows what to look for!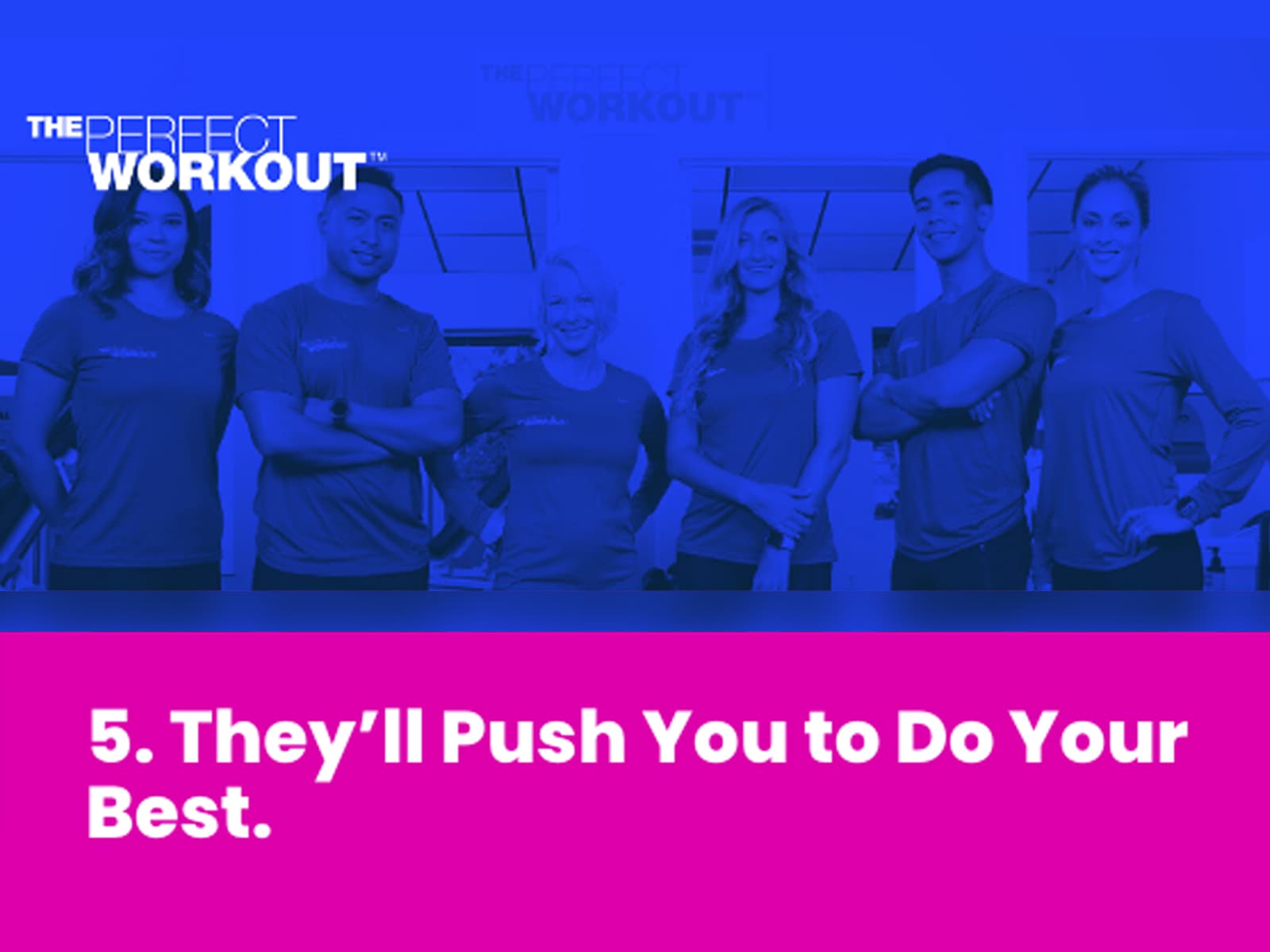 Any challenging workout, like slow-motion strength training, is a physical and mental feat. This makes it incredibly easy to talk yourself out of giving your best effort when the exercise becomes tough and your muscles start to burn.
A Personal Trainer is the coach in your corner pushing you to give your absolute best. They become the voice you need when your own starts to deceive you.
Work with a Personal Trainer Today!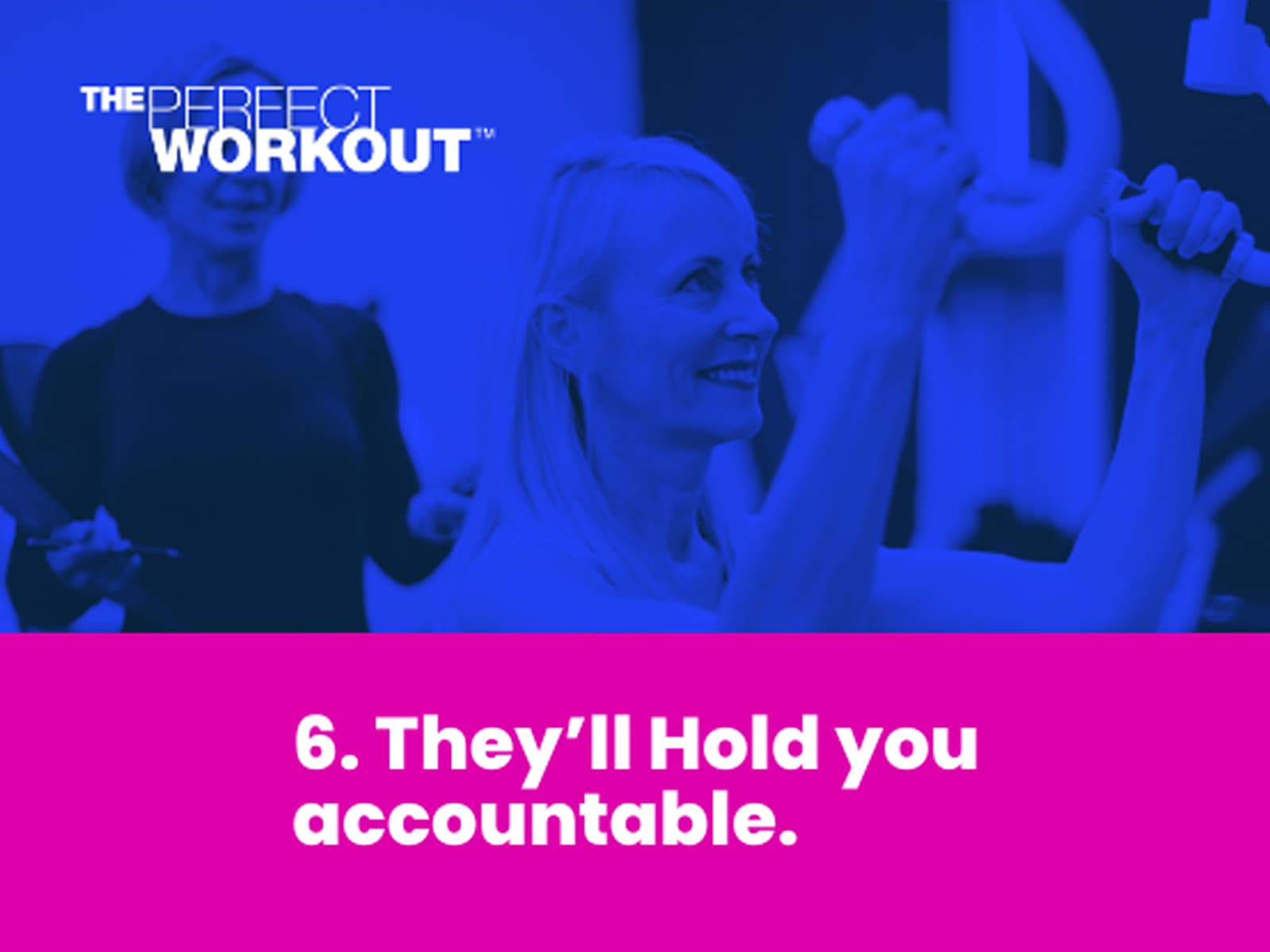 Chances are you don't bail on your doctor when you need a checkup, but it's really easy to bail on your workouts when you're doing them on your own.
Why is that?
Because when you have an appointment on your calendar and another human on the other end of the appointment counting on you to show up, you do it.
By keeping you accountable, they ultimately keep you consistent and consistency breeds results.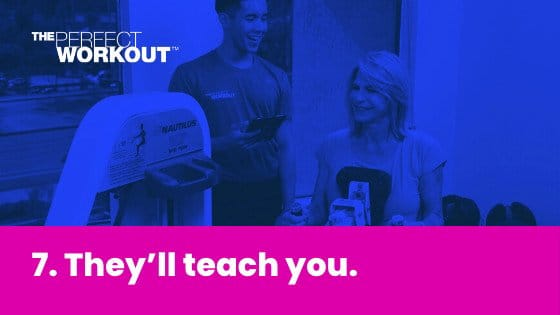 Unless you're a doctor, a physical therapist or you've been in the fitness industry before, chances are a Personal Trainer knows more about health and fitness than you do.
You wouldn't try to clean your own teeth instead of going to the Dentist. So why would you try and improve your physical health on your own?
In addition, you learn new things about your body, your health, and your habits when you work with a Personal Trainer. And the more you know, the more opportunities you have to make changes you may need to reach your goals.
Work with a Personal Trainer Today!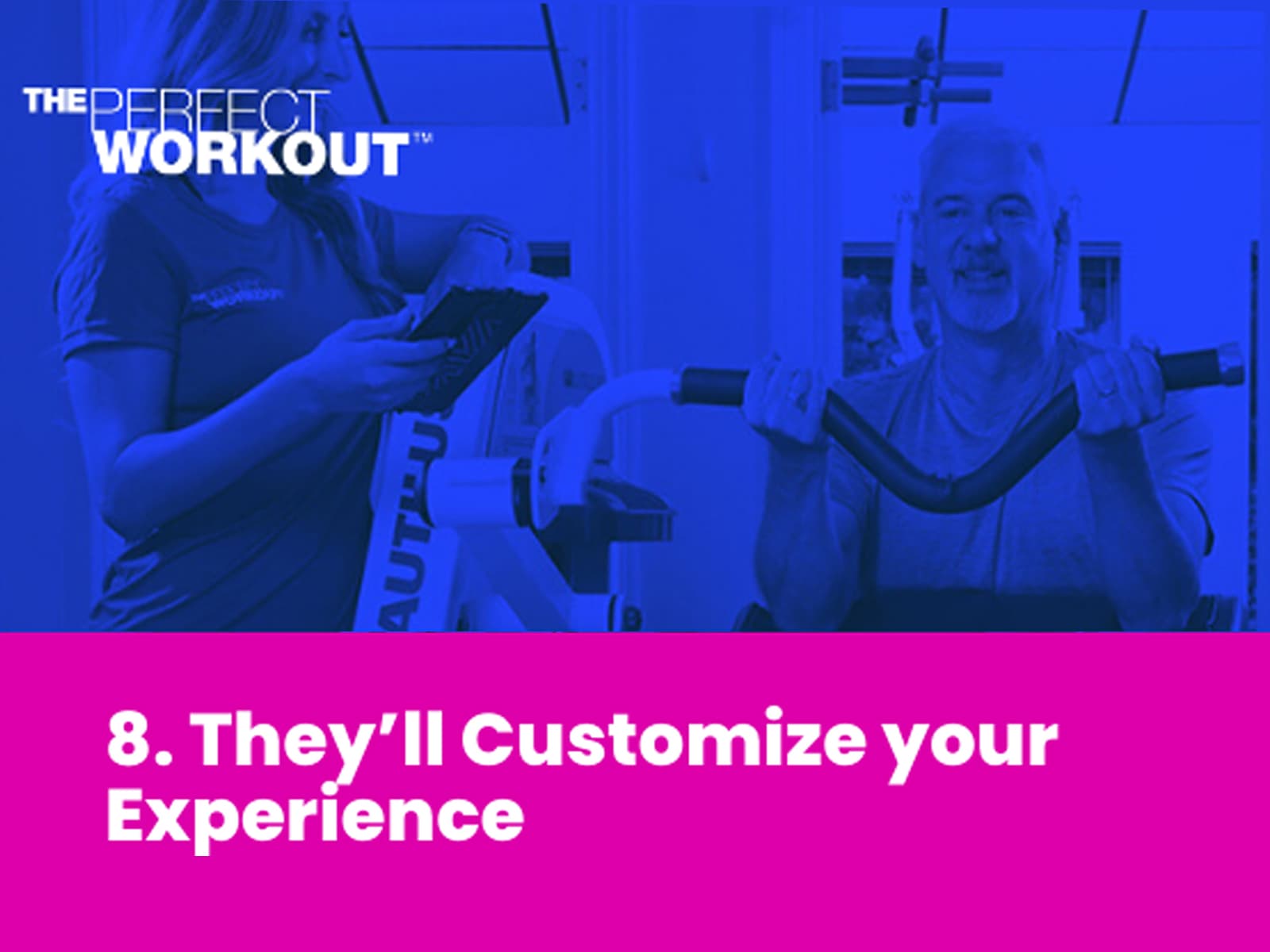 A Personal trainer makes your workout personal. Everyone's body, fitness level and abilities are different.
A good personal trainer will not have the 45yr old woman who wants to lose 30lbs do the same exact thing as the 77yr old woman who wants to reverse osteoporosis.
It's necessary to tailor any exercise approach to the individual's goals.
At The Perfect Workout, your first session with a Personal Trainer dives deep into your goals and health history so we can best help you achieve your health and fitness vision.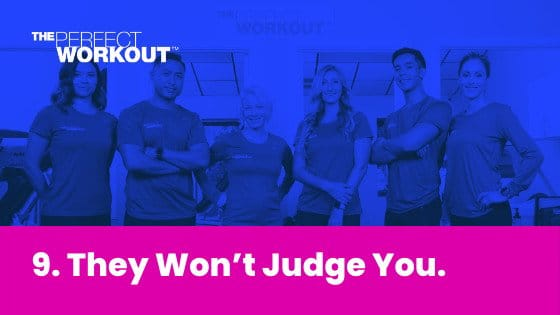 Walking into a big box gym can be an intimidating experience. You may think others are watching you workout, judging how you look or why you're lifting weights that way. This makes exercise an uncomfortable experience.
A Personal Trainer is devoted to helping you look and feel your best. You don't have to worry about what you look like, how little you know about exercise or how many times you've failed your diets in the past.
At the Perfect Workout, you'll work 1-on-1 with a Trainer every single workout and will always be in the comfort of a semi-private studio.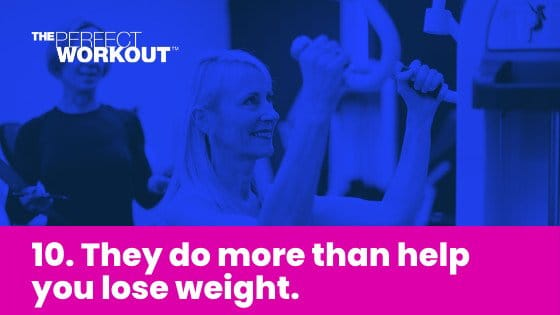 When you hire a personal trainer, you sign up for an overall transformation. Losing weight and gaining strength may be the biggest reasons why people start a new program, but gaining confidence, improving mental health and learning to love their bodies, are some of the biggest and best benefits of working with a Trainer.
A Personal Trainer is your built in support system for this journey you're on and at The Perfect Workout, you're never at it alone.
At The Perfect Workout, we have an entire team of Personal Trainers ready to help you achieve your goals, and you can work with any of them! In fact, working with more than one Trainer gives you a well-rounded training experience. You never know what you'll learn from working with someone new!