WE GUIDE YOU EVERY STEP OF THE WAY
As a beginner, you'll start with a clean slate to build a new fitness foundation
Our Personal Trainers are experienced in working with clients that are new to exercise. Each member of our training team is warm, compassionate, and carefully selected to work with people just like you. We understand that working with a Personal Trainer might be new to you and that may seem intimidating. However, when you are in our studios, you won't be judged or pushed beyond your abilities. You will be coached with patience and support at all times.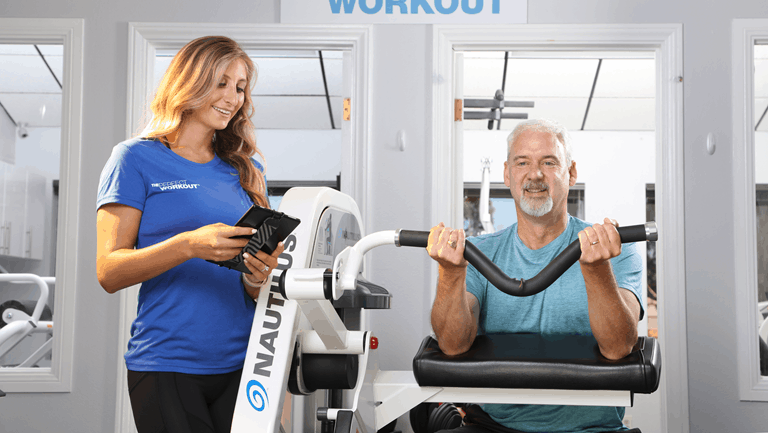 If you've never strength trained before, you may wonder whether or not this program is right for you. Having no strength training experience can actually be a good thing! As a beginner, you are at an advantage because you don't have any "bad habits" to unlearn. Having no prior experience with strength training is like having a clean slate to build a new fitness foundation. We will teach you everything you need to know and provide you with excellent instruction every session so you can focus on giving your best effort – nothing else.
Begin creating momentum today towards changing your body and how you exercise, for life.
WHAT TO EXPECT
Your first session at The Perfect Workout includes 60 minutes of 1-on-1 instruction with a Personal Trainer. A portion of this session will include a real workout, so be sure to come workout-ready!

Set Goals
Together, you will discuss your health history and establish clear goals.

Create a Plan
Your trainer will help you create a step-by-step plan on how to achieve your goals.

Customize Workout
Your Personal Trainer will customize the workout to fit your body type, fitness level and specific goals.

See Results
You'll feel stronger, leaner, healthier and experience the life-long benefits of slow-motion strength training.
DO YOU HAVE MORE QUESTIONS?
We've got more answers.