How she beat a lifelong struggle with weight loss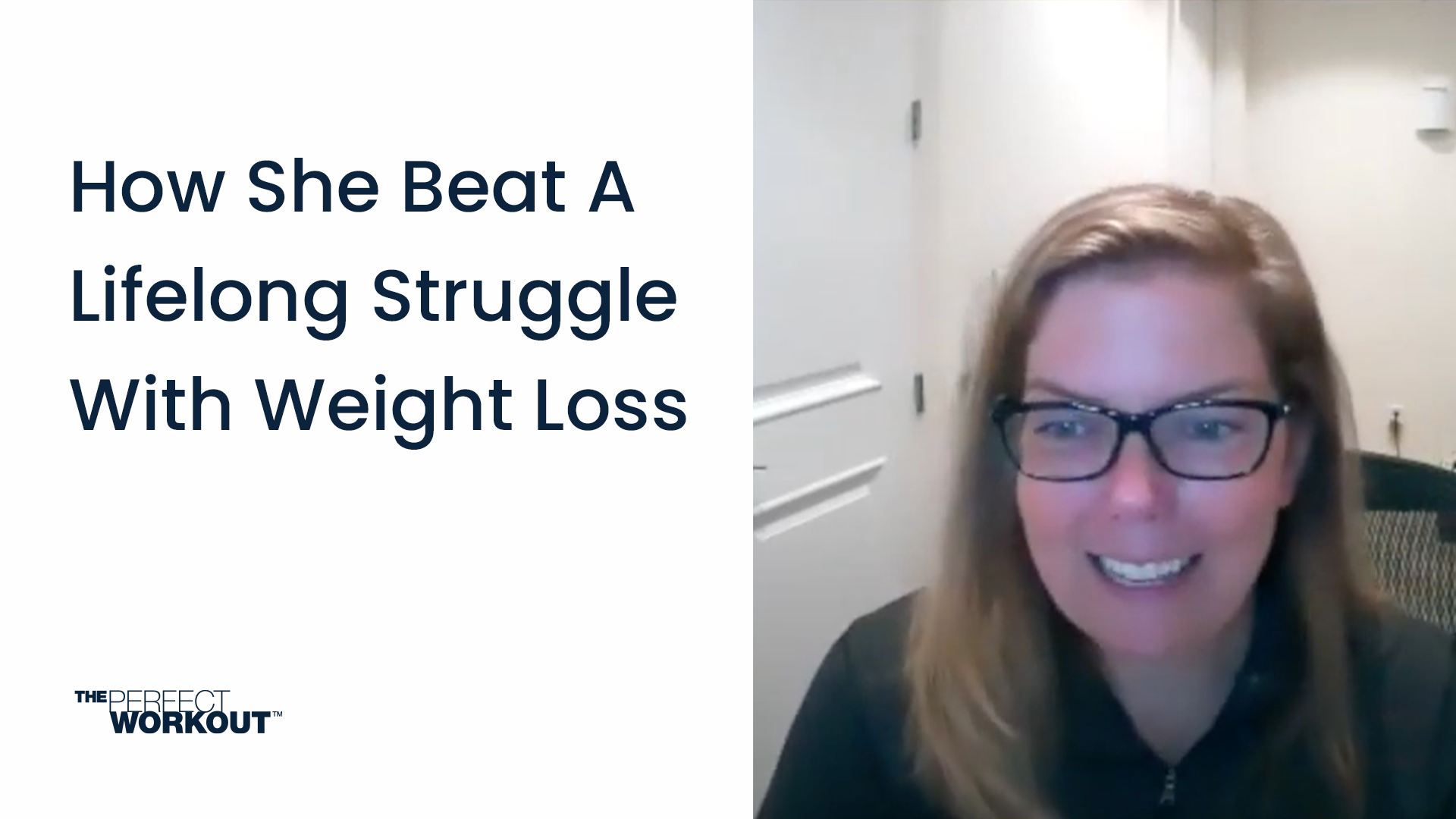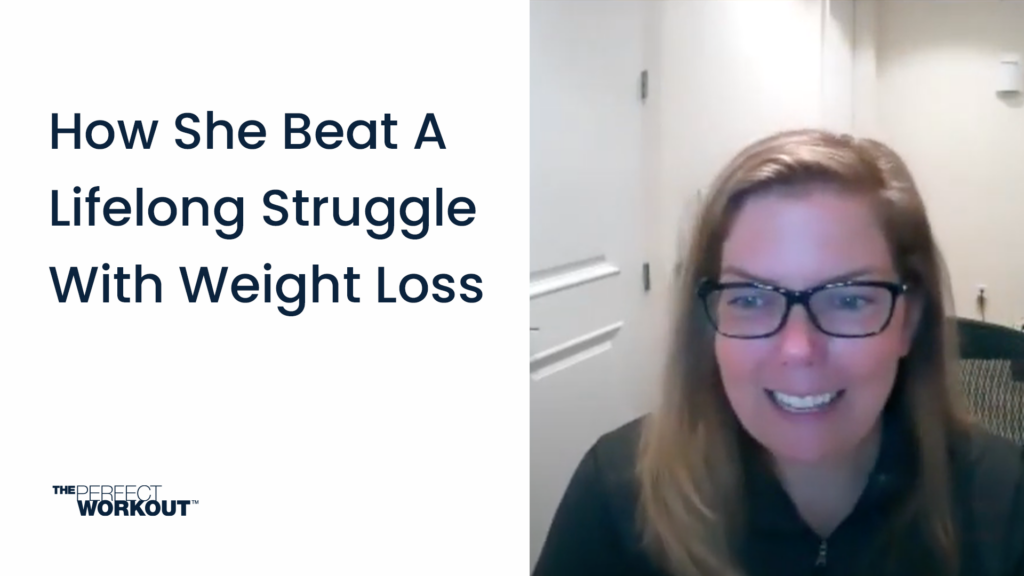 "If you've ever struggled with weight, it's a lifelong, constant battle."

Those are the words of our client, Tiffaney Quintana.
After trying every diet and workout under the sun, she found that her sessions at The Perfect Workout were a missing piece to getting in shape and leaving behind her weight loss struggle for good.
When it comes to diet and exercise, Tiffaney had tried it all. From weight training classes to kickboxing and DIY at-home workouts. She would try something new and give it up shortly after, making it a struggle to ever see results.
"I remember one time I had multiple memberships to gyms, and I ended up not going to any of them." 
Without a workout program to stick with and many failed diets under her belt, Tiffaney found herself 50 pounds heavier than her "normal" body weight.
Then she heard a radio ad for The Perfect Workout near her home in Menlo Park, CA and decided to give it a try.
She Keeps Coming Back… Twice a Week
Tiffaney joined The Perfect Workout in 2014 and her 20-minute, twice a week workouts have been the one thing she has consistently come back for, over and over again.
When asked why she is so successful with slow-motion strength training, Tiffaney says the 20-minute duration is hard to find excuses to not stick with. In addition to her workouts being time efficient and effective, she highly values the connection she makes with her personal trainers.
And one of the biggest reasons she has stayed consistent for 6 years has been her ability to continually gain strength. That feeling of being strong keeps her coming back for more.
40lbs Down and Sustaining
In addition to her personal training sessions, Tiffaney began a medically supervised weight loss program earlier this year which helped her drop over 40lbs to date. 

She realized that she was just as successful with her weight loss as her workouts because she gets the same features with her nutrition plan as she does at The Perfect Workout:
Accountability of a Fitness Trainer

Consistency of weekly scheduled 1-on-1 workouts

Simple, evidence-based program
Crushing it During Corona
Like many of our clients, Tiffaney was concerned about her workout progress when COVID hit. As a self-proclaimed lover of our Nautilus machines, she was skeptical about Virtual Personal Training and the idea of working out from home… but she was pleasantly surprised. 
"I almost feel like I've even gotten more out of the in-home workouts than I was in the studio. I really, really love them and it's all your own body strength."
After challenging her body in a different way and realizing that she could still gain strength with bodyweight exercises, Tiffaney now views her body and her Virtual workouts with a greater appreciation.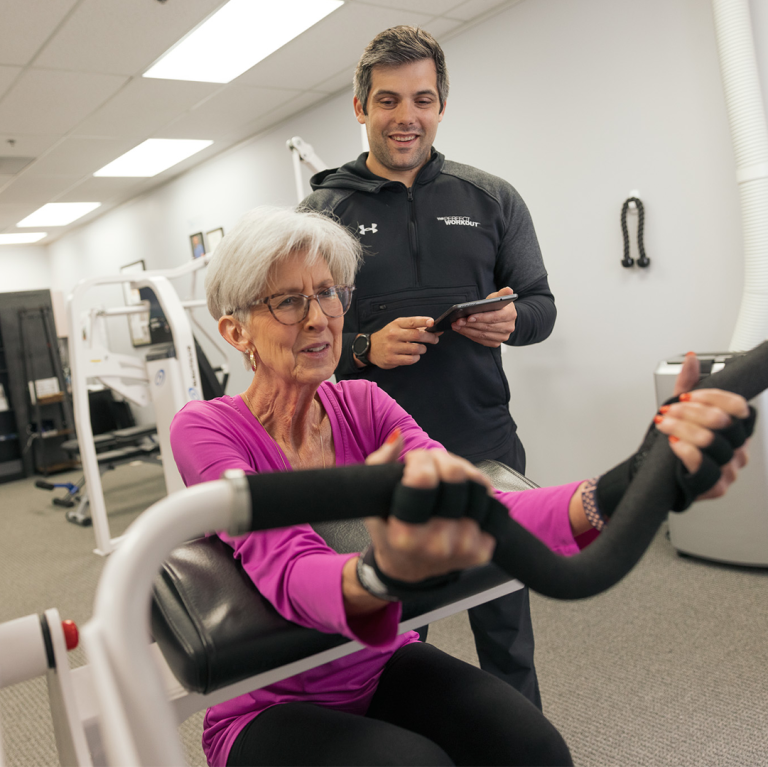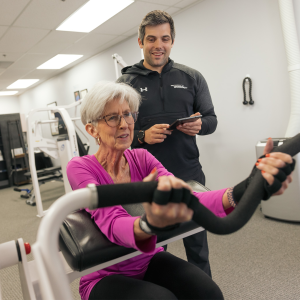 Despite its popularity, spot reduction is a myth that won't help you lose weight…
Read More »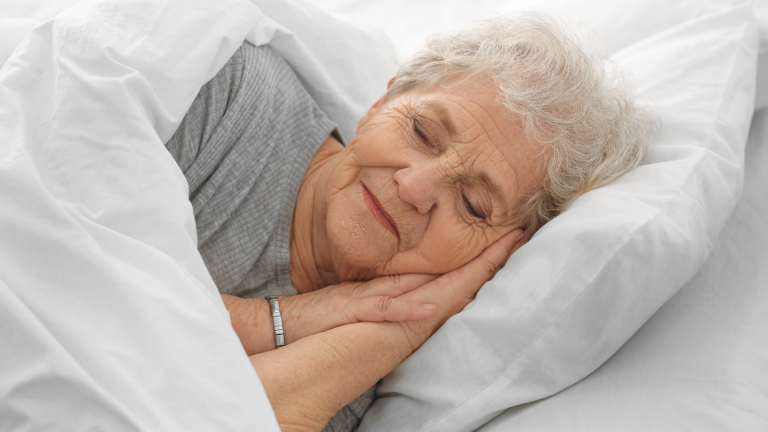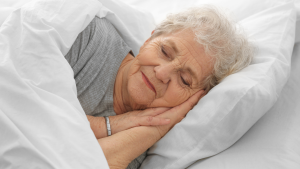 If weight loss or weight maintenance is one of your goals, you may be surprised…
Read More »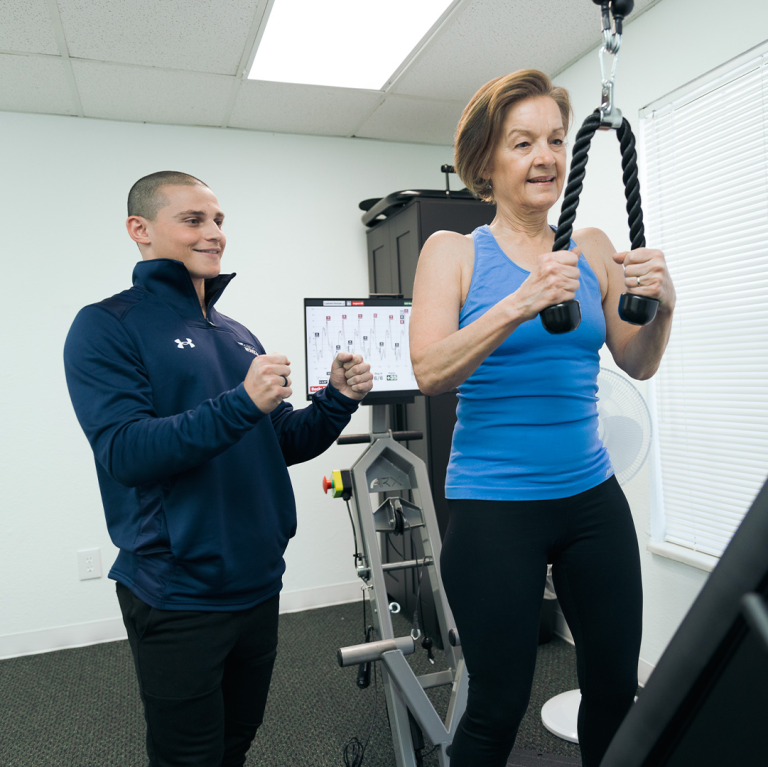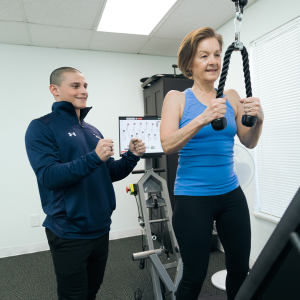 Insights You'll Actually Use Real health and wellness winsand how to achieve them yourself 9 ways to Boost Metabolism After 40 Wanting to know the
Read More »
One of the things that Tiffaney has noticed is she no longer exercises solely for intent of weight loss. 
"I want to see the fat loss. I want to be healthier. But it's about doing it because you feel better. It's not about the weight anymore."
There's nothing more empowering than feeling strong. Whether you're training 1-on-1 in one of our studios or getting virtual personal training, you will get stronger.
"My whole body feels different. I feel lighter. And I don't feel as tired. I'm not apprehensive about group activities where before I'd be like, this is gonna be painful.
And that's a really big deal."