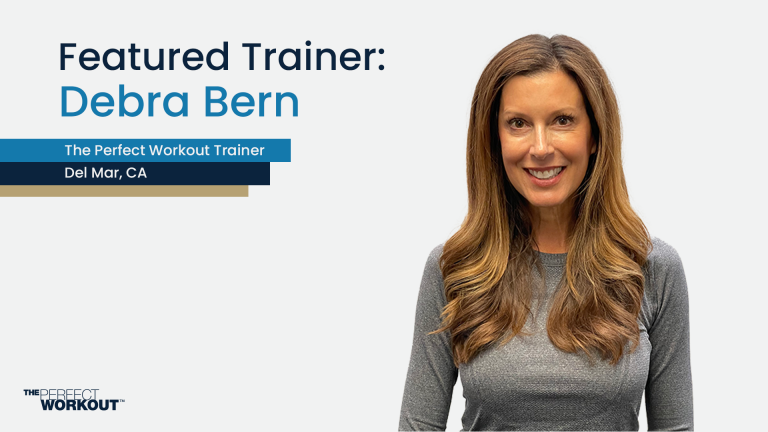 Trainer Debra Bern began her fitness journey with a goal to lose weight after having kids. Her journey to finding a workout that wouldn't injure her or burn her out lead to an 11 year career at The Perfect Workout. Here is her story…
"After I had my children, I felt like I was on an intense quest to lose all of the baby weight. I was working out like a mad woman, doing any kind of class I could, and I was running myself ragged.
I did aerobics. I did HIIT classes. I even tried a hula hoop strength training class where I ended up getting totally bruised.
After one particular HIIT class where they had us doing burpees and all kinds of crazy exercises, I ended up hurting my neck really bad.
And after a few days I was in so much pain that I went to my doctor. He misdiagnosed me with meningitis and I ended up quarantined in the hospital.
While I lay there in the hospital room all by myself I thought, 'Working out like this is just not worth it.'
Not long after that, I saw a 60-minute special with Barbara Walters talking about a super slow workout. And I remembered how intense it looked.
I ended up trying it, but I wasn't sure if I was doing it right. So I went to a seminar at The Perfect Workout where I met the founder of the company, and it was really inspiring to learn about the workout and to actually learn how to do it correctly.
This was over 11 years ago and I haven't gotten hurt since. I've lost the baby weight and have kept the weight off for over ten years now.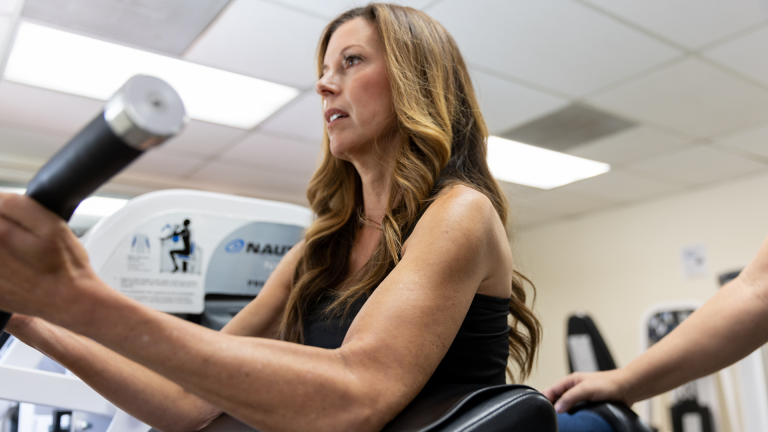 Shortly after her introduction to slow-motion strength training, Debra felt like beginning a second career in fitness was a wonderful opportunity to help others just like her. She obtained her Personal Trainer Certification and was ultimately selected to join The Perfect Workout's team of trainers in Del Mar.
"Being a trainer is extremely gratifying. I don't know of any other job where people give you hugs and they thank you for helping them!
One of my members and her husband had traveled to Uganda to see the mountain gorillas. To get to these gorillas is no easy feat. You have to hike between five and ten miles through this impenetrable forest.
And according to this member, there were other people her age that couldn't do it. One of them had to be carried. Some of them had to be helped. Some of them didn't make the hike at all.
And her and her husband, they did it. They made it.
That was a dream of theirs for so long.
And she said, 'The Perfect Workout helped us. We're strong.' I love stories like that!"
It's been 11 years since Debra joined The Perfect Workout and she's looking forward to many more.
"It's a positive environment to work in. We have great trainers, and the clients – these are people that inspire me and I adore working with. I'm genuinely interested in making them stronger and hearing about their lives. I love being involved in all of it."
Living with elevated cortisol levels can feel like a battle against your own body…
Read More »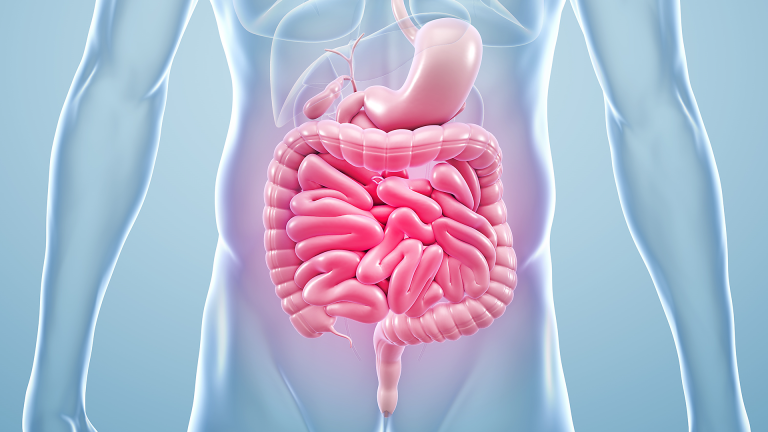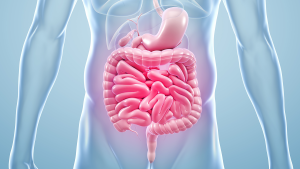 Did you know, your gut is home to over 1,000 bacterial species…
Read More »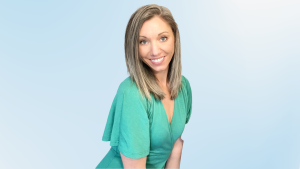 Certified in group fitness, functional training, & Slow Motion Strength Training…
Read More »