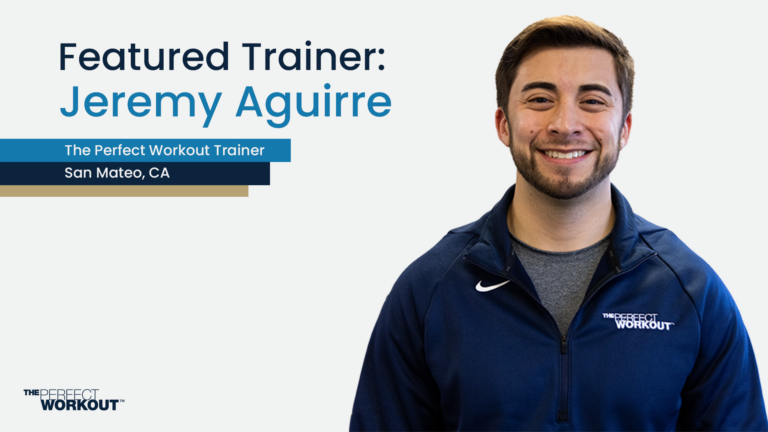 Jeremy has known his entire life he'd have a career in helping people. After almost joining the military he eventually became a certified EMT and joined the Firefighter Academy. But after hours spent in ambulances, emergency rooms, and in high-stress situations, he realized he wanted to help people before they ended up in the hospital. Here is his story…
"The EMT life caught up to me, and it wasn't for me anymore, but I still wanted to help people.
I found physical therapy and I eventually began a job at an orthopedic rehab clinic. I worked there for many years where I was able to help so many people by treating basic health, injuries, anything you can imagine. Then COVID hit and I was forced to leave."
Jeremy wanted to stay in the preventative care field and with his background in healthcare and physical therapy, he decided to get his Personal Trainer Certification. He ultimately found a home at The Perfect Workout where he now trains members in the San Mateo studio.
The Perfect Workout has been a perfect fit for Jeremy because he still gets to work 1-on-1 with people and focus on each member at a time.
"I get to know so much about so many of my members and many of their stories are just amazing. So while I am still helping people, and I've seen amazing progress with their exercises and their goals, it's the interpersonal connection that makes it worth it."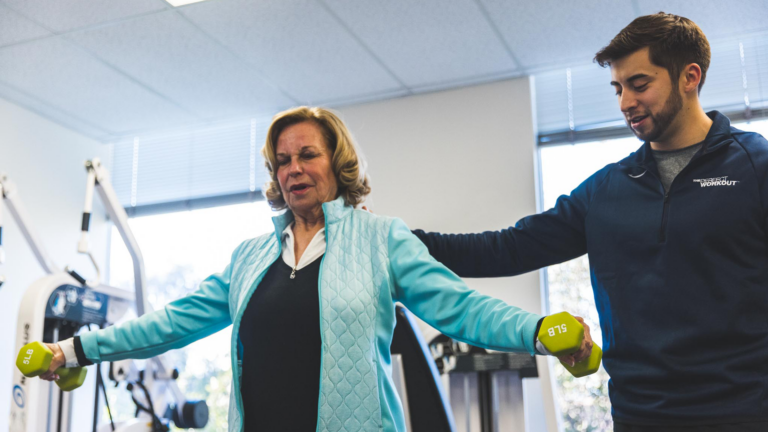 Jeremy has been able to help dozens of members at the San Mateo studio. Here are a few of their wins…
"One of my members, Brooke, came to me with all of these knee and shoulder injuries. In eight months of working together she's gained so much more external rotation for her shoulder, much more strength and overall movement. She recently told me something fell out of the cabinet at home and she caught it, not even thinking about her shoulder. So, her being able to transition to more alertness and confidence in her shoulder, just from the workouts we do, it's been amazing.
Another member of mine, Stephanie, has been training at The Perfect Workout for a long time. But after giving birth to her child, she put on 30 pounds of weight, and was feeling very self conscious about it. In almost a year, she's lost all that weight and improved her strength immensely. And she was almost in tears when we had a weigh-in for her the other day. She was jumping around and hugging everybody, it was so cool."
"Vesna, another San Mateo member who has rheumatoid arthritis in her hands (which makes some machines difficult for her to use) was very hesitant when she first started to do anything besides lower body exercises. But as I guided her through the workouts, she gained more confidence in variations with certain machines. Now she's skyrocketed on all her weights, she's gotten so much stronger. She's leg pressing about 2.5 times her own weight, and she's not a big person. I can see a little bit more of a sparkle in her eye every time she comes in here."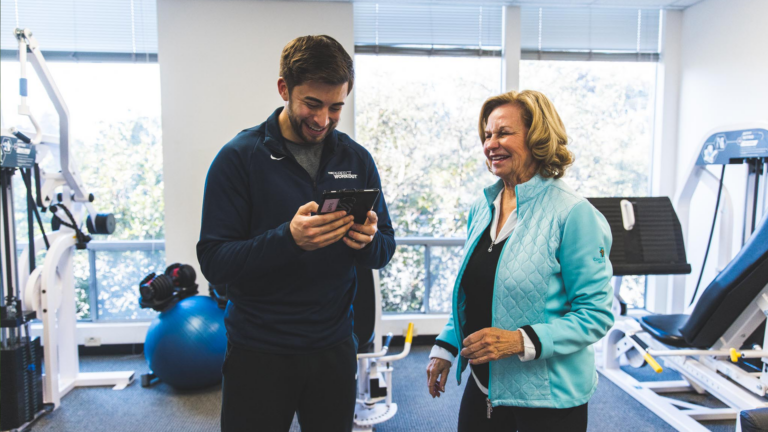 Jeremy believes it's important for people to try something like The Perfect Workout because it teaches you how to get comfortable with being uncomfortable, which is not a bad thing.
"At the end of the day, [that discomfort] will strengthen you. It'll humble you. This worked even intimidated me a little bit in the beginning. But now I'm so much better because of it- stronger, healthier, and even more aware of myself."
Jeremy Aguirre
The Perfect Workout Trainer
San Mateo, CA
—
If you are new to The Perfect Workout, try a FREE workout with us.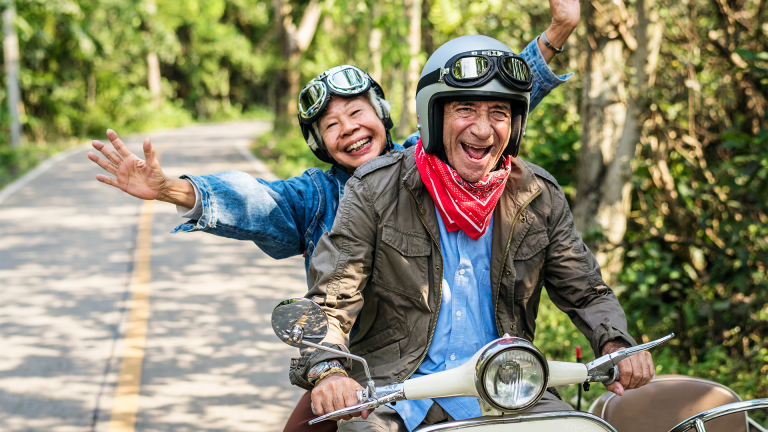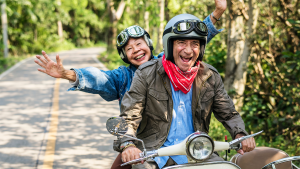 We're shining a spotlight on an often-overlooked yet scientifically-proven key…
Read More »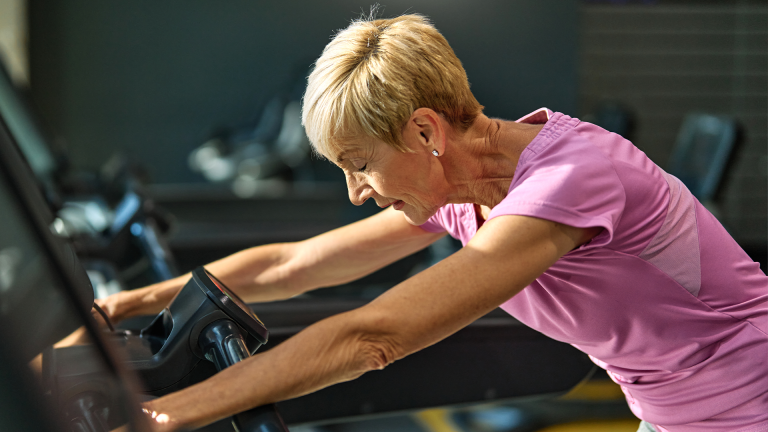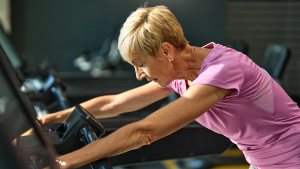 Living with elevated cortisol levels can feel like a battle against your own body…
Read More »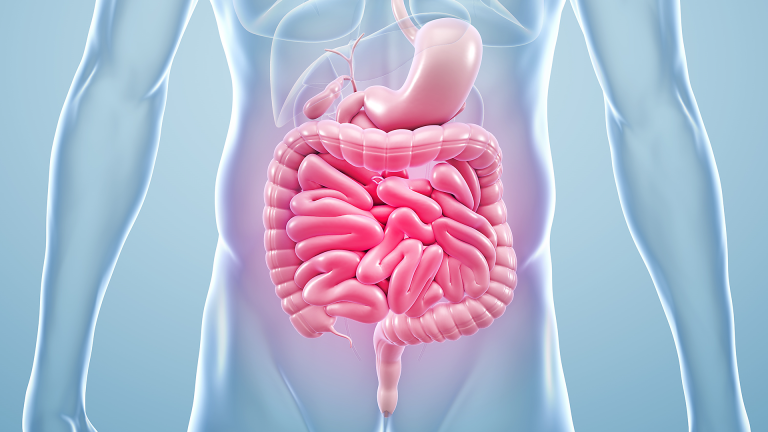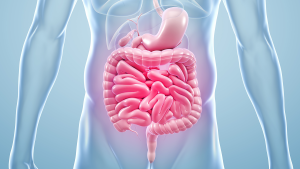 Did you know, your gut is home to over 1,000 bacterial species…
Read More »