In one year Heather lost 33 pounds, 27.2 inches, and 11% body fat overall!
For others who may be at a similar point that she was, Heather says, "Get up and do it. Give it a try. You can do anything for 20 minutes. I'm over the moon about The Perfect Workout."
Instructor Lauren Le Blanc remembers the very first time Heather Frederickson came in to check out The Perfect Workout. "Heather told me she was not a believer, and that I had a finite amount of time to prove that this method worked. I assured her we would find a way to work with her body issues and injuries and that I would challenge her safely."
Heather admits, "I'm quite a skeptic, but I was at the point I knew I had to do something." Even though she was skeptical about the claims that you could do a full body strength workout in just 20 minutes, twice a week, she signed up right away. "I figured it was worth a try. It was better than what I was doing – nothing!"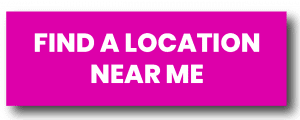 As a nurse, Heather spends a lot of time on her feet, and over the years she developed osteoarthritis in her knees and hips. It caused a lot of pain, and doctors suggested a possible knee replacement, which she wasn't ready for. "Before I came to The Perfect Workout," says Heather, "I was sluggish, stagnant, and stiff. I didn't like the way I looked, and I didn't like the way I felt."
The first three weeks, Lauren was very cautious, especially with Heather's bone-on-bone knee situation. They worked around that by adjusting the leg press to a half-rep, and in general took things slow. After nine weeks, Heather says she noticed changes every time she went. The inches and weight started coming off, then her endurance increased, and slowly her strength did, too. "I've taken weight off my joints and no longer have discomfort. That's huge. I sleep really well now, too. I haven't slept this well in years." Lauren says the biggest payoff has been seeing Heather's workout clothes get baggier and baggier by the day! Since starting in March 2013, Heather has lost 27.2 total inches, dropped 33 pounds, and gone from 41.8% body fat to 30.7.
Heather says, "Lauren makes it fun. She has a great, bubbly personality. She knows how to get me through the workout. When you have a relationship with someone it makes it easier. Consistency is the key, and I enjoy going. I actually look forward to it." Lauren enjoys having her, too. "Heather always walks through the door with a big smile and an enormous amount of enthusiasm. There is an equal amount of groaning and laughter in every workout!"