Joan dropped 32 pounds and three sizes in nine months! "At age 50 I'm stronger than I've ever been in my life!"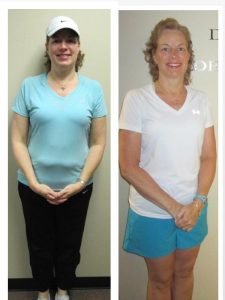 Initially skeptical about about the efficacy of slow-motion strength training, after seeing great results, Joan now crows, "The Perfect Workout is perfect. It's been three years since I was this small."
Over the hill at 50? Hardly. Joan Morabito knew she was getting in great shape after joining The Perfect Workout. The weight was coming off, clothes were fitting looser, and she could now do things like lift the car carrier on top of her car. Getting compliments from a couple of teenagers was the icing on the cake. One of her daughter's friends noticed after not seeing Joan for a while. "Mrs. Morabito, you look so skinny!" Her daughter added, "Oh my gosh! Your legs. Wow, Mom, that's amazing."
It's especially satisfying considering what she's gone through. Born with a hole in her heart that never closed up, Joan was vacationing in Colorado ten years ago when a blood clot caused a stroke. For a few years it slowed her down, and her balance is still a little off, but most people wouldn't notice anymore.
In spite of getting past that hurdle, Joan got frustrated going to the gym. She really doesn't like working out, found it too distracting, and with four kids, rarely had enough time to get there on a regular schedule. She came to The Perfect Workout last February with some hesitation. "I didn't think I'd like it that much, and didn't think I'd get such quick results," says Joan.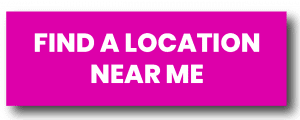 The initial doubts quickly washed away. "The Perfect Workout is perfect. There are no distractions. It's 20 minutes I get to focus completely on me. That's what I need, to be completely focused on it." Her trainer at the Memorial studio (in Houston), Rebekah, is super-positive, encouraging, and knowledgeable. "I love it! Rebekah is focused on me, and tells me exactly what I need to be doing. I trust her. I never got that kind of attention at a gym before. I want to do my best for myself, but for her, too."
Joan's commitment to her twice-a-week workouts, along with a change in eating habits, has paid off big-time. She lost about seven pounds before coming to The Perfect Workout, and 32 more pounds since. And while she's lost inches everywhere and had to buy new clothes, she's even more excited about her strength gains. "I'm definitely stronger all over. My daughter couldn't believe it – I'm doing almost 300 pounds on the leg press. And my husband loves that I'm going to The Perfect Workout. It's been three years since I was this small." Last year Joan was lucky to get to her previous gym two or three times a month.
Now? "I can't wait for Monday and Thursday mornings to come! I guard those times." In 2015 she has a goal to get down to a size 8 at every store she shops at, continue building strength, and buy a nicer swimsuit next summer. For anyone else who's frustrated with working out like she was, Joan has simple advice. "Go try it! Give it a try for three months. I'll bet you after a couple weeks you'll kick yourself that you didn't do it earlier."