Judy lost 2 sizes and 26 pounds!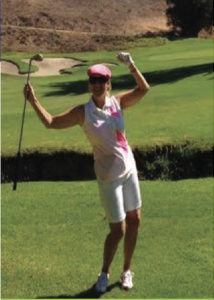 Strength training helped Judy, 66, lose 26 pounds and drop from a size 12 down to an 8. She says her clothes fit better, she has more energy, she sleeps better, her shoulder and neck pain is gone, and she has a more muscular, toned body.
When your husband is a foodie and a chef who makes amazing meals, it can be a challenge to stay in good shape, especially at age 66. For Judy Schons, it wasn't for lack of trying. She did the obligatory one-hour block at her health club, whether that was a spinning class, on the treadmill, or some other aerobic exercise. She got good results, but Judy describes that kind of exercise as being "a rat in a cage," and thinks exercising inside for an hour is ridiculous and abhorrent for anyone who lives in beautiful San Diego. "I did not look forward to it," she says. "At 20 minutes I was tired, 30 minutes I was bored silly, and 45 minutes I accepted it and just tried to finish." Making it to 60 minutes was gratifying but simply took too long.
Suffice it to say, The Perfect Workout's two workouts per week of only 20 minutes each were a big draw. She also wanted to increase her bone strength and density and change the way she looked. "All my life I've had chubby thighs and hips. It ran in my family. I always felt like I wasn't wearing clothes well. I didn't look good in pants."
The slow-motion workouts fit perfectly into Judy's schedule, and trainer Sarah Speers at the Mission Valley studio made sure she got the most out of every session. "Sarah pushes me to exhaustion, and constantly encourages me. She's a very interesting person, and the 20 minutes flies by. I wouldn't do this on my own," says Judy. The key with slow-motion strength training is the emphasis on working toward "muscle success" on every exercise. That's the point at which you can't possibly move the weights even a fraction of an inch further, after doing several repetitions for 10 seconds out and 10 seconds back. If you continue maximally pushing or pulling for a few more seconds, you achieve this deep muscle fatigue, and that's what brings results. Judy started seeing the effects within weeks. Her pants started fitting better, she had more energy, she slept better, and she lost inches. She also noticed her shoulder and neck pain from sitting at her desk was gone. While gaining muscle everywhere (she leg presses 400 pounds now!), Judy lost 16 pounds while going from a size 12 to an 8.
Judy still had another goal, though – to get into a dress that her husband had gotten her. "I tried it on and it had a lot of lumps and was stretched to the max," she says. During a recent challenge at The Perfect Workout, she lost another 10 pounds, just in time for her 15th anniversary, where she debuted her new svelte look. "I got a lot of compliments on the dress!" While Judy would like to lose another five pounds or so, the increased strength and new look is paying huge dividends. She's able to hoist those heavy bags of soil from Home Depot, hits the golf ball a good 30 yards further than the women she plays with, and isn't huffing and puffing after pushing her cart for four or five hours at The Vineyard or Admiral Baker North. Even better, she's now wearing whatever she wants – skinny jeans, skirts, sundresses, shorts, and sleeveless tops. Her next objective is to wear a bathing suit on a cruise she and her husband are taking in July from Montreal down to Boston. "I'm delighted! I don't have the 'wiggle wobble' in my arms. I enjoy The Perfect Workout, and I really look forward to going to this gym. I'm very happy with what it's done for my body."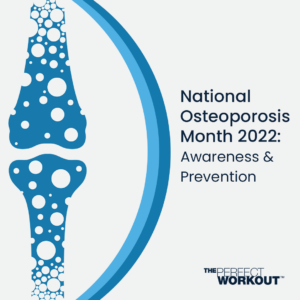 Osteoporosis is diagnosed when a person has suffered a significant loss of bone mass…
Read More »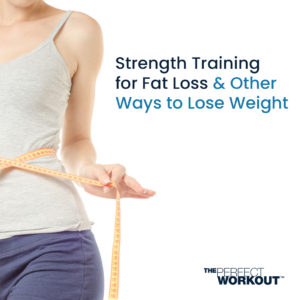 Why strength training is valuable to losing weight and other habits that help with fat loss.
Read More »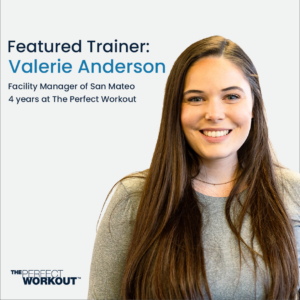 Valerie began working on her own personal fitness in 2016. She researched different…
Read More »