kelly and richard got toned and strong!
Strength training helped Kelly get toned, and Richard estimates that he got 50% stronger, improved his posture, and lost about 75% of the aches and pains that he had in his back and shoulders.
Kelly Alessandro doesn't know how much time she has left. Not at The Perfect Workout, but in life. Two years ago she was diagnosed with sarcoma, a very rare form of cancer, and doctors initially didn't give her a very good chance of survival. She's gone through surgeries, chemotherapy, and radiation treatments. Through it all, she has stayed mentally and physically strong. Kelly attributes making it this far in part to the fact that she's in such good shape, thanks to The Perfect Workout. "I was able to recover so much better from all those surgeries because I had a strong core, because I was so strong," she says.
The story begins before Kelly got cancer. About two and a half years ago, she saw an ad for The Perfect Workout and decided to investigate slow-motion strength training. "I had no idea it was going to be as good as it was. Most people don't get it. They think you have to spend an hour." Kelly didn't need to lose weight, she just wanted to "tone it up" and get stronger. Within a couple weeks she started seeing results, and she was hooked. Six months into her workouts, she got the bad news. She had surgery, then took five weeks off to recover. When she started her workouts up again, she was actually receiving chemotherapy at the same time, and feels like the workouts helped.
It was around this time that she finally got Richard to start working out with her. "Kelly kept nagging me," he jokes. "I didn't want to listen to her tell me I had to work out. She kind of shamed me. She just had major surgery, she was going through chemo, and she was still doing it." Richard approached it with gusto the same way Kelly had, and made good progress.
Richard and Kelly agree that having a trainer keeps it safe and makes it fun. "The whole staff at Laguna Niguel has been great!" Richard is serious when he says, "I hate going! But the hate only lasts for 20 minutes. I just jump right in. I try to have fun with it. When I'm done, I'm done, and I go home and have my protein shake. The Perfect Workout is 1/335 of my week. For 1/335, I can do anything!" With everything they've been through together, Richard and Kelly have a remarkable sense of gratitude, and with some sarcoma experts they've just found, they also have a new sense of hope. Their trainers at the Laguna Niguel studio say, "Kelly's spirit is always upbeat and positive. We've been honored to work with her and her husband, Richard, and their courage and determination has touched all of our lives."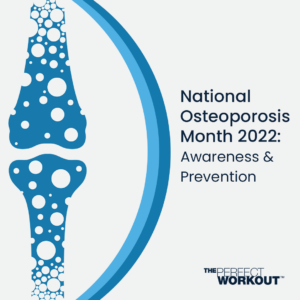 Osteoporosis is diagnosed when a person has suffered a significant loss of bone mass…
Read More »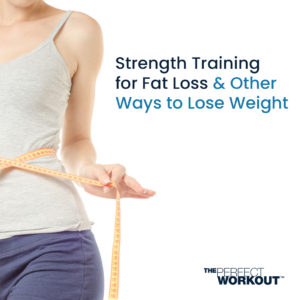 Why strength training is valuable to losing weight and other habits that help with fat loss.
Read More »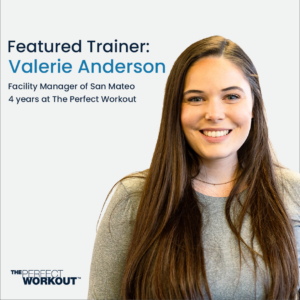 Valerie began working on her own personal fitness in 2016. She researched different…
Read More »