how she overcame her health issues & now lives the life she wants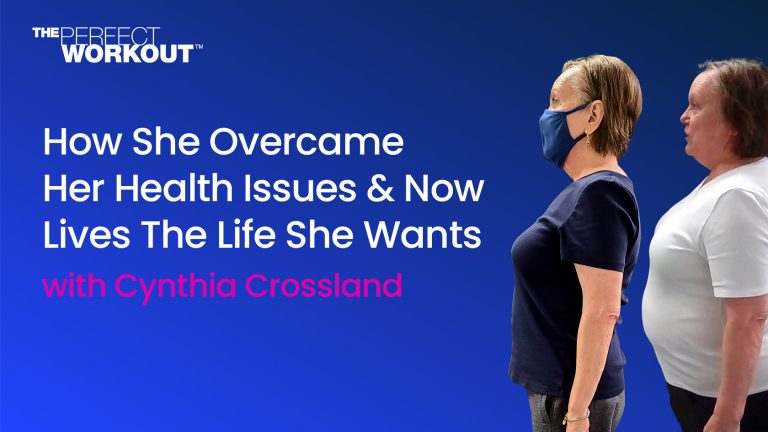 When Cynthia Crossland realized she had some major issues stopping her from living the life she wanted to live, she decided to make a change.
Cynthia was recently retired and looked after her 2 year old granddaughter. She struggled to pick up her 25 pound grandbaby and carry her around, making time with her more challenging than she hoped.
Cynthia was also battling knee issues. One had no cartilage and the other a torn meniscus. Walking was painful.
She wanted to be able to travel and keep up with the groups on excursions, but that included a lot of walking. Yet another thing getting in the way of her dream life.
Cynthia also had high blood pressure but she didn't want to be on the medication for it. In order for her to get off the medication, her Doctor told her she would need to lose 30 pounds.
All of these issues were stopping her from living the life she wanted to live. A life where she could go on adventures, have more energy, spend time with her granddaughter, and do it all with ease.
Cynthia had tried to lose weight in the past and exercise on her own but nothing seemed to work. Even sticking to a routine was a struggle for her.
Luckily she saw an ad on Facebook for The Perfect Workout.
"It sounded logical to me and I liked the 20 minutes. I called the West Plano location and made an appointment to go for my intro session. I liked that I could do the workout and felt good after doing it."
How 20 Minutes, Twice a Week Changed Her Life
Before joining The Perfect Workout, Cynthia's abilities were limited.
Today, Cynthia:
Has lost 47 pounds – surpassing the goal her Doctor gave her to get off blood pressure medication

Can carry her 41 pound granddaughter (she's 4 now)

Is able to walk for hours without her knees hurting

Can stand for long periods of time without getting tired

Squats down with ease to clean the floor
All things she couldn't do before.
"I had a very inactive life. I would just sit and do nothing. Now, I can clean my house in a few hours. I have lots and lots of energy. I sleep better. I am more relaxed."
Cynthia admits she was surprised how much 20 minutes, twice a week has helped her achieve her goals and is confident she will get stronger and healthier with consistent workouts.
"I have lost 47 pounds since I started the Perfect Workout. Something that I wasn't able to achieve on my own. When I reached my goal, I felt elated and proud."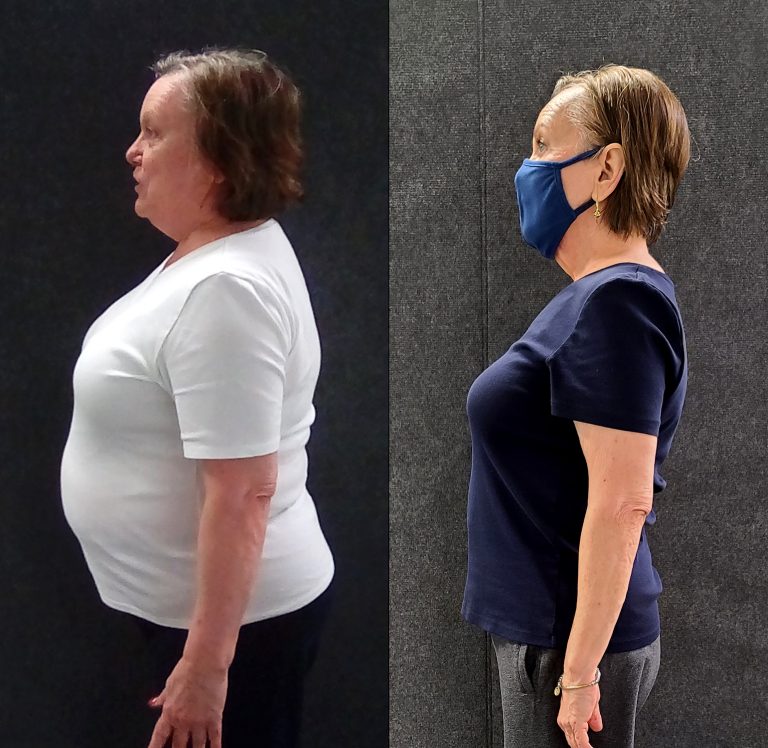 Cynthia encourages people to try The Perfect Workout and let the Personal Trainers guide you to better health.
"If you are having any health issues, the trainers will prepare a program for you that will build your strength and help you become healthy. They are well trained. They listen."
Our Personal Trainers are experienced in working with clients of all skill-levels. Each member of our training team is warm, compassionate, and carefully selected to work with people just like you. We understand that working with a Personal Trainer might be new to you and that may seem intimidating. However, when you are in our studios or working with us virtually, you won't be judged or pushed beyond your abilities. 
Just like Cynthia, you will be coached with patience and support at all times. And imagine what changes you could make in your body and health to be able to live your best life.
"I am happier, healthy, and living my life as I wanted."