Math teacher uses data-driven workout to lose 30 pounds in 4 months.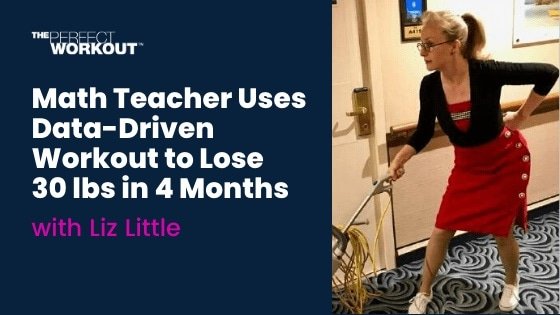 They say you'll never regret a workout.
But not all workouts are created equal and you definitely don't want to waste months or years doing workouts that produce zero results.
Which is why Liz Little skipped the group training classes and used our data-driven workout to lose 30 pounds in 4 months.
—
On the road from Missouri to California a couple summers ago, Liz Little had an epiphany.
"I thought about how much weight I had gained the past two years and realized I had to do something."
She was playing a game on her phone and an ad for The Perfect Workout came up. It was impeccable timing.
"I was able to schedule an intro session right there. A 20-minute workout, twice a week? I liked the sound of that!"
During her first session at The Perfect Workout's El Cerrito studio, she told her trainer that slow-motion strength training wouldn't work for her. She felt too out of shape.
He listened to her concerns but respectfully disagreed. He was so confident that this would work for Liz that it gave her confidence. And he was right!
"I was impressed by his attention to detail and his ability to motivate me to reach muscle success. He modified each exercise to fit my particular needs – my size, my range of motion, mechanics, old injuries, my goals, and current fitness levels. And he kept adjusting them to keep up with my changing needs and body. When he's training me, I don't have to think."
Liz came twice a week, put in effort and got incredible results.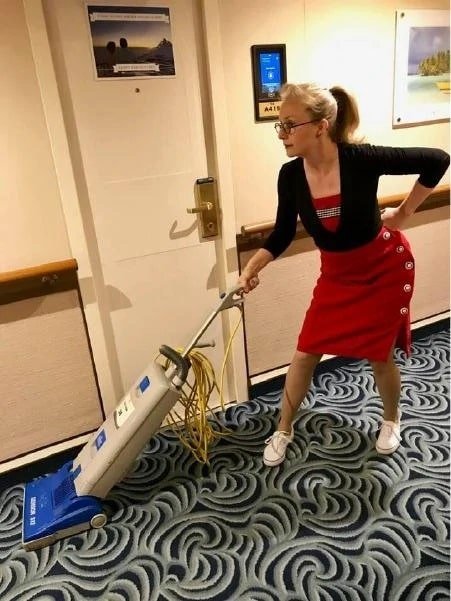 In her first year with The Perfect Workout, Liz dropped from 160 to 130 lbs. and lost inches in all the right places.
She's gained muscle tone all over, and feels stronger and more energetic in her daily life.
"I'm finally able to enjoy what I want to enjoy. When I was overweight, I couldn't do activities the way I wanted to. I thought it was aging, but once I started slow-motion strength training, I realized I was just out of shape."
As a math teacher, Liz wasn't going to anything that's not data driven.
"This technique has shown to have the best and safest results, especially for older people like me who have lived a life of injuries and issues."
Liz is in her 50s now, and her "body age" is 10 years less than her chronological age. She's also stopped going to the chiropractor because The Perfect Workout got rid of her back pain.
Liz is thrilled that she's never been injured at The Perfect Workout, making it the first time she's ever gone through any sort of workout where she hasn't had to take days off to nurse an injury.
"The Perfect Workout is the right thing for everybody on the planet. It seems like magic but it's science."
Living with elevated cortisol levels can feel like a battle against your own body…
Read More »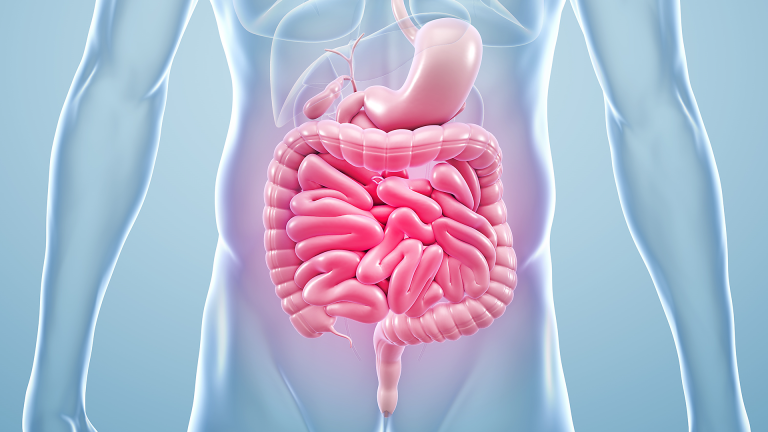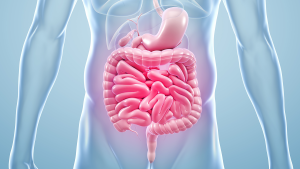 Did you know, your gut is home to over 1,000 bacterial species…
Read More »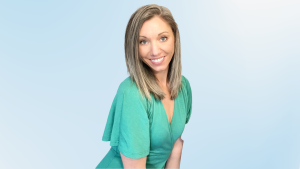 Certified in group fitness, functional training, & Slow Motion Strength Training…
Read More »