Make time for health, or make time for being sick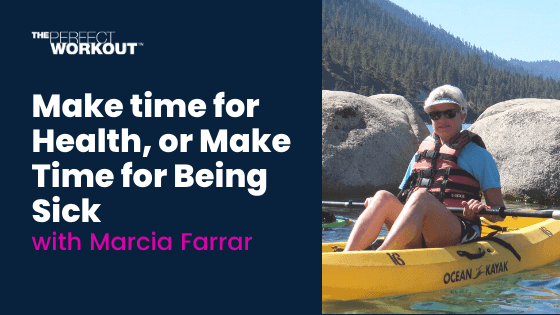 Nobody schedules time to "Be Sick" on their calendar!
But as our client Marcia says, "If you don't make time for being well, you make time for being sick."
So, schedule 20 minutes on your calendar this week to "Be Healthy." and keep reading for more…
Marcia Farrar wanted to get stronger for her active and adventurous lifestyle. As an avid international traveler she wanted to have the strength to lift her luggage into the overhead bin on her flights.
As well as traveling, Marcia wanted to be able to keep up with the adventures of grandparenting. With two growing granddaughters it's important to her to be able to play with them, keep up with their high energy and have the strength to lift them up.
But Marcia was missing the strength to be able to do all of those long-term.
She knew she needed to start strength-training but the typical gym atmosphere was not a good fit for her. Hearing limitations made it challenging for Marcia to hear in a big gym with loud music and a lot of background noise.
And frankly, she just didn't care for the gym in general.
"I didn't like the circuit having to wait for things. Also I would be so close to my house, I would see people that I know and then I would start talking with people. And then I would be there for like two hours!"
She needed something that would get her stronger, cater to her needs and not take hours out of her day.
In April 2017 Marcia heard an ad on the radio talking about a workout that was 20 minutes, twice a week.
"I thought, wow, that sounds pretty good. Anything that I have to do three times a week, it's so much more difficult than twice a week. And 20 minutes was also a great length of time for a workout."
So she joined the Walnut Creek studio at The Perfect Workout and has been with us ever since.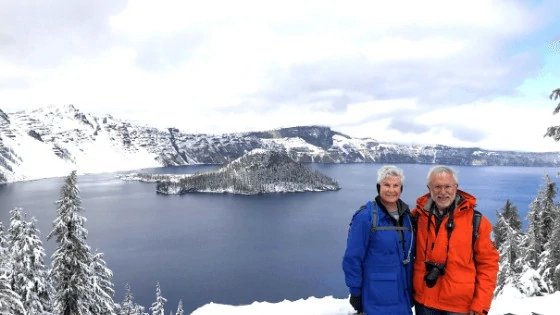 Marcia's been with The Perfect Workout for over 3 years and has become stronger in all areas. Strength training has helped her continue her adventures of swimming, hiking, and traveling.
"I feel stronger, especially arm strength. Carrying groceries, riding a bicycle, I can go up hills a little further than I used to. I just feel like I have more energy."
Marcia is a member of a senior hiking club where she goes on 6-9 mile hikes with others in their 60s and 70s.
Her 20 minute strength training sessions have helped her keep up with her hiking crew and have given her the ability to maintain the activities she loves.
"I have more stamina for those things. All of it was enhanced."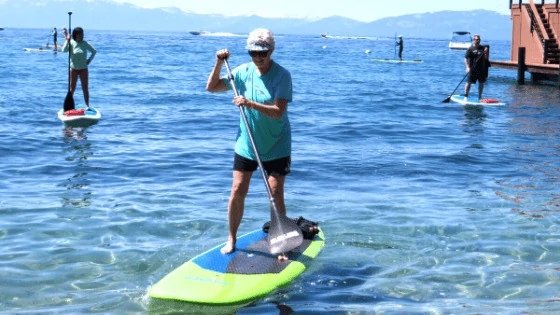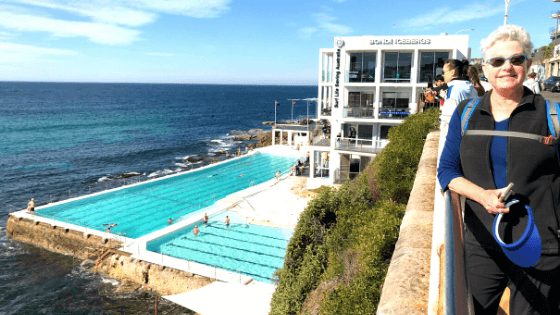 Consistency in her workouts
In her 3 years of slow-motion strength training at The Perfect Workout, Marcia has not missed a single session (except for being out of town- which we now have a solution for that!).
And this included working out through two foot surgeries. Each time she was operated on, she was able to return immediately to her workouts to which her trainer adapted to her recovery and customized the workout.
Being able to continue with her personal training sessions during a time where it's common and convenient to be sedentary, helped Marcia mentally, physically, and emotionally.
"Just to know that I was staying fit while I was convalescing- because I couldn't walk distances- was good for me."
Every trainer Marcia has worked with has treated her as an individual and personalized the experience for her specific needs.
"There's some things- I have arthritis in my hands, they'll give me a splint or something on top of certain equipment. [They] will modify exercises or think of new ones for me for a greater challenge. [They] make sure that I'm safe."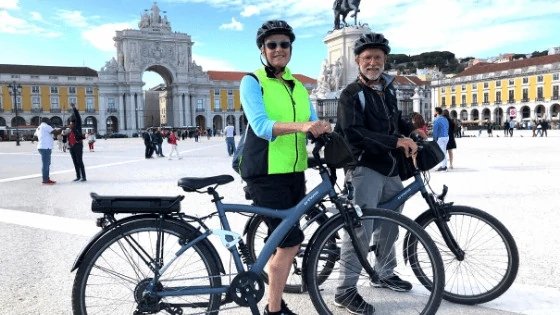 By working out with a Personal Trainer and using our slow-motion method, Marcia knows she's doing something safe, yet challenging and in such a brief, convenient way.
"It's well worth the expense. It's really worth it because if you don't make time for being well, then you have to make time for being sick. I need to keep doing this for maintenance. It's a lifetime thing. You don't just do it for a short term goal. This is a lifetime health plan."
At The Perfect Workout we know you want to avoid age-related pain, injury or health issues, and keep up with loved ones.
But in order to do that, you need to get stronger, gain energy, and have a workout you can stick with.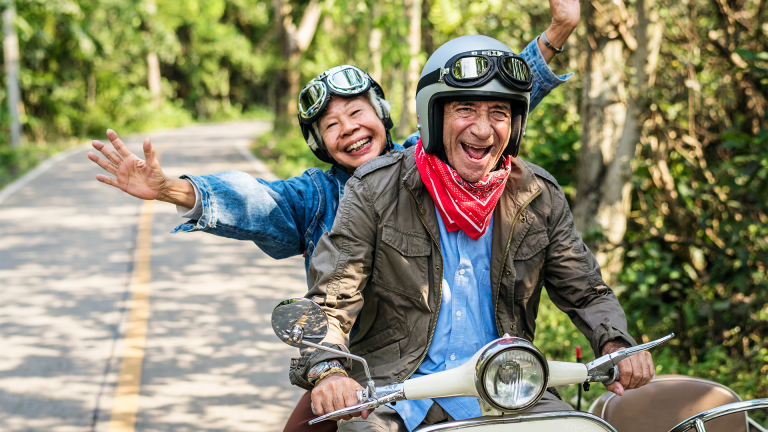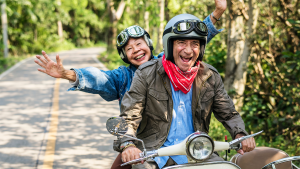 We're shining a spotlight on an often-overlooked yet scientifically-proven key…
Read More »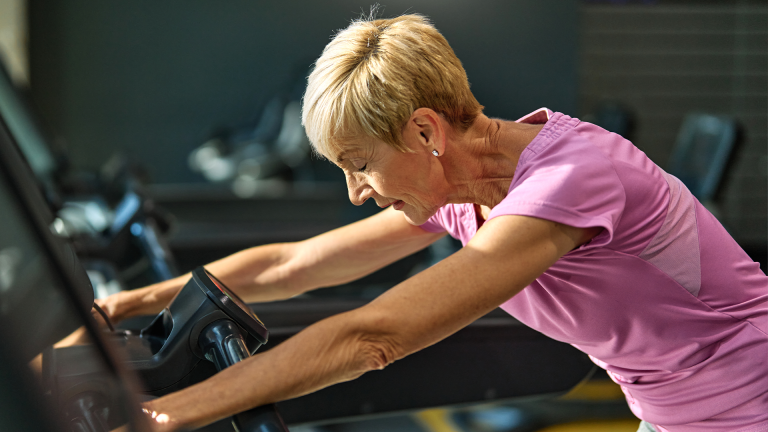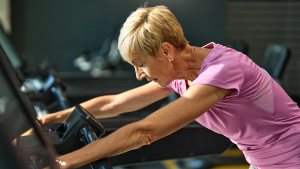 Living with elevated cortisol levels can feel like a battle against your own body…
Read More »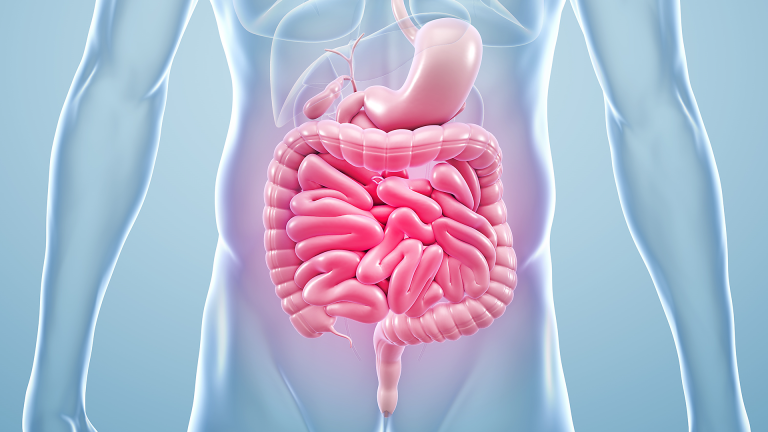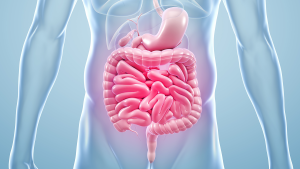 Did you know, your gut is home to over 1,000 bacterial species…
Read More »