Meet Brad Binder Personal Trainer at The Perfect Workout's Tustin Studio
Brad says about training clients at The Perfect Workout, "I feel very fortunate to have been given this opportunity. I love the people and the culture here. The Perfect Workout is an awesome company to work for."
You'd never know it by looking at him, but Brad Binder absolutely loves to eat. A self-described foodie with a passion for cooking, Brad doesn't deny himself anything. He eats a lot of smaller meals throughout the day, which keeps him feeling energized all day. He eats a well-balanced diet consisting mostly of protein (lean steak, protein shakes, and grilled or baked chicken), lots of vegetables, and good fats.
Because of these "rules," his clients often ask him about nutrition, and Brad explains it's a key factor in getting successful results. "Most people don't work out every day, but you eat every day," he says. "Nutrition is number one. They go hand in hand."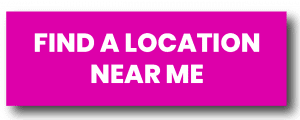 Brad came to The Perfect Workout in April of 2013. When he heard about the training position, it immediately resonated. He had been doing a form of slow-motion strength training after a neck and shoulder injury (caused by trying to lift too much weight with traditional weight training), so he was already a fan of the method. Immersing himself in it was another story. "As soon as I experimented, I saw that it worked," he says. "I had hit a plateau. I was amazed at how my body was so pumped after the short workout. It felt like I had been in the gym for an hour. It's grueling, but I power through it and I continue to get bigger."
That's a distinction that Brad makes between clients who get average results and those who see big gains. "The ones who work hard get definition. They feel so much better, they do things they couldn't do before, and they get compliments. You won't get that if you're just going through the motions, and you have to stay on track with your nutrition." It's very satisfying when clients tell him they never made this much progress working out on their own.
One of his superstars who comes in no matter what and works hard says, "Look at my Madonna arms!" Brad's style is to build rapport and always find a way to relate to his clients. They trust him, and they appreciate his "sparkling personality," an important factor when they're being put through the paces for 20 minutes. In addition to training, Brad also manages the Tustin studio. His goal is to be one of the top three locations, and to develop his trainers to be the best that they can be.