Meet Christina Marie Freiheit – Personal Trainer at The Perfect Workout's Sunnyvale Studio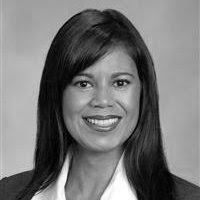 Instead of focusing on the scale and losing weight, Christina Marie is all about helping her clients lose inches. "(A client) losing two pants sizes and their body transforming itself – that's a success to me," she says.
When you meet Christina Marie for the first time, you probably wouldn't guess that she used to be a lot heavier, she's stronger than she looks, and she's older than she looks (don't tell anyone that last one). All three are reasons why she is a standout trainer at The Perfect Workout. The story begins in Washington state a little over a decade ago. Christina Marie always had a passion for fitness, and needed to lose some weight. She got involved in competitive body building, lost 42 pounds (and kept it off), and ended up getting fully immersed in that world. Eventually she trained other body builders as well, something she got a lot of satisfaction from.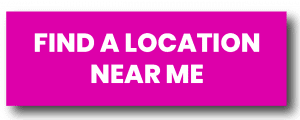 Once she discovered slow-motion strength training, however, she quickly became a believer as she saw her own personal results and that of her clients. "I saw results come quicker without doing five sets of each exercise. I realized that you could do two workouts per week and keep in shape," she says. "Slow-motion strength training is a challenge to mentally push yourself. You're using just the muscle, not momentum. You still get a good core workout with the machines, but it's safe. You're not worried about dropping weights on your head, and you can push yourself completely." The proof?
Christina Marie can now leg press the entire stack of 487 pounds! Not bad for someone who stands just over five feet tall (5′ ¾" to be exact) and weighs less than 100 pounds. Her clients are also seeing great results. Her unique approach as a trainer is to be an accountability partner, encourager, coach, and confidante all rolled into one. She understands life and the personal battles people go through, having been there herself with weight issues in the past.
Her clients say she is "really nice at being really mean," in other words, she pushes them beyond their own limits in an uplifting way. "I feel like every client is my friend. They disclose things and I keep it confidential."
Christina Marie is just as amazing outside the gym, too. She's the Team Mom for her daughter's club volleyball team, volunteers as a stage manager at her church, and was recently asked to be a strength training mentor for her daughter's high school. She's thrilled that she found The Perfect Workout, and absolutely loves it.
"It's so surreal to be doing what I'm doing. I get to work with amazing people – co-workers and clients. I care about my clients so much and I want to make Sunnyvale a great studio." With Christina Marie as a trainer and leader, no doubt that will happen.