Meet Daniel Ciccolini Personal Trainer at The Perfect Workout's Thousand Oaks Studio
In order to get the most out of their strength training workouts, Daniel encourages his clients to focus on their diet and their rest. "You build your muscles back up with sleep and proper nutrition," he says.
Growing up, Daniel Ciccolini thought he was going to play shortstop for the Yankees. While that didn't quite happen, he did play baseball as a kid, and became a standout high school football player. His skills on the gridiron took him to college in Iowa, where he played wide receiver and majored in Education and Health.
After graduation, Daniel went the typical 9-to-5 route, but knew that he wanted to get back to his passion for health and fitness. Last September he discovered The Perfect Workout, went through the rigorous hiring and training process, and immediately adjusted his own workout regimen. "For everyday living, high-intensity slow-motion strength training is the best and most efficient way to work out," explains Daniel.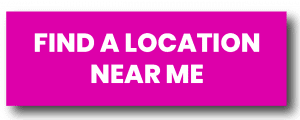 Daniel says he feels better and stronger now at 170 pounds, and has better core strength, than he did playing football at 187 pounds. Part of that is his focus on proper diet, which he also imparts on his clients. "Physical training is important, of course, to increase muscle mass, bone density, and metabolism. But it's not just about working out. 80-90% of it is your diet.
You have to look at your diet and see where you can make healthier choices." Daniel was motivated to change his diet a few years ago after seeing his grandparents' lives cut short by a heart attack and stroke. His suggestions are simple and easy to implement: reduce processed foods, increase water intake, eat whole, nutrient-dense foods, and stay prepared when you're on the go by bringing healthy snacks along.
Daniel also points out one of the less commonly-known benefits of slow-motion strength training. Increased strength and overall toning are a given if you're consistent with your twice-a-week sessions. But did you know that it will probably also help you with your posture? Daniel focuses on technique and helping his clients develop a full range of motion and this also helps hit the muscle groups better and increase flexibility. "I feel more opened up" and "I feel taller" are typical responses he gets he gets from clients. Daniel is so sold on The Perfect Workout that he's even gotten his mom set up with the workouts. "My mom is in love with the company!"