Meet Emily Gaines Personal Trainer at The Perfect Workout's Woodlands Studio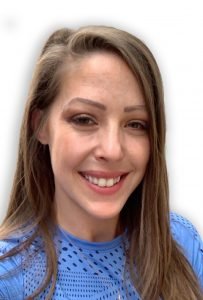 Emily says of her own transition from a regular workout to slow-motion strength training, "I thought, okay, this is very effective! I used to spend eight hours a week in the gym, now I'm spending 40 minutes a week working out."
"I love being a part of something that makes my clients feel good!" That sums up Emily's feelings on The Perfect Workout. Since coming on board as a trainer at The Woodlands in April, her enthusiasm for slow-motion strength training has been catching on. Clients love her firm yet personal and customized approach, and appreciate the fact that she challenges them. Emily is understanding, patient, and has a way of explaining things so they make sense.
One of her favorite things to talk about with clients is nutrition because it plays such an important role in muscle growth and fat loss. "Muscles can't grow properly if you're not feeding them," Emily says. She tells her clients to avoid drinking lots of calories, to read labels so you realize what you're really consuming, to eat clean foods like lean meats and vegetables, and to exercise portion control.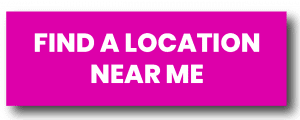 Emily had taught a range of classes at another fitness center, and was always in pretty good shape. But the first time she tried doing slow-motion push ups (as part of the hiring process to become a trainer at The Perfect Workout), she realized it was far more challenging than anything she had ever done. "I thought, okay, this is very effective! I used to spend eight hours a week in the gym, now I'm spending 40 minutes a week working out." Her arms are much stronger now, her shape has improved, and she's gone from leg pressing 280 pounds to 400 pounds.
And just like she pushes herself, she loves it when clients push themselves. "They're the ones who see the biggest results. They give me a hug and we celebrate together!" Emily has had a number of client success stories. One client recently lost 10 pounds to get in shape for her vacation. Other clients are losing weight, getting toned, and most important, doing something positive for themselves.
In addition to training clients, Emily is also the Facility Manager, and has big goals to double her studio by October and help The Perfect Workout grow in the Houston area. "This is the best job I've ever had. It's very motivational, there's an incentive to work hard." When she's not training clients or running the studio, she's doing what she loves best, spending time with her daughter.