Meet Johanna Jacinto
Meet Johanna Jacinto Personal Trainer at The Perfect Workout's Menlo Park Studio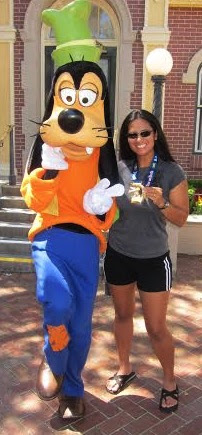 Johanna's approach with all her clients is a combination of being tough yet motivating and encouraging. "I like to push my clients beyond what they think they can do. To see the look of accomplishment and amazement on their face after doing what they thought was impossible is truly exciting."
If she wasn't a trainer at The Perfect Workout, you'd probably find Johanna Jacinto there anyway. A fitness enthusiast, Johanna is certified through the National Academy of Sports Medicine (NASM) and through the National College of Exercise Professionals (NCEP). She also has coaching certifications through four associations including USA Track and Field.
Let's just say that Johanna knows what she's doing, and there's no place she rather be training than at The Perfect Workout. Since coming on board in February 2013, she's made serious personal gains with her own slow-motion strength training. After only two months, she was leg pressing 510 pounds for over two minutes. Yes, that's the entire stack. As a martial artist, Johanna says, "My kicks, punches, and strikes are a lot more powerful now than when I was fighting competitively in my teens and early 20s. I'm a lot stronger now in my 30s!"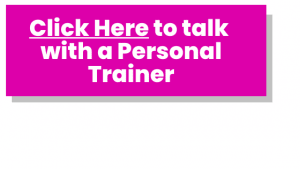 Clients are seeing great results, too, but Johanna says losing weight and inches isn't the most important thing. "People tend to forget that the real reason for exercising is to improve your overall health, well-being, and quality of life … the excess weight and fat melting off is an added bonus." The stories where everyday lives have vastly improved are most fulfilling. Clients come back and tell her they're carrying their own groceries without assistance, lifting and moving heavy boxes to clean out the garage, climbing stairs with greater ease, and keeping their balance without falling. One client in her mid-80s said The Perfect Workout gave her added strength and energy, including going from 110 pounds to 210 pounds on the leg press. She's also lost inches around her arms, waist, hips, and thighs, lowered her blood pressure, and gotten firmed and toned all over.
Johanna also gives credit to fellow trainers Denise and Andrea. "The whole team at Menlo Park does an amazing job. They're incredible trainers and clients absolutely adore them."
Besides her passion for fitness, Johanna loves hanging out with her husband and eight-year old daughter, especially at one of her favorite places anywhere, Disneyland. One of her goals this year is to get back into competition shape and fight in a Muay Thai or Tae Kwan Do tournament. Knowing Johanna like we do, no doubt she'll do it!