Meet Kim Minervine, Personal Trainer at The Perfect Workout's Memorial & The Woodlands Studios
After losing 40 pounds three years ago, Kim wanted to help others get in great shape, too. She joined The Perfect Workout's team last winter and has been helping clients lose fat and gain strength ever since.
If Kim Minervine had followed a different path, you might recognize her name as another Leann Rimes. In fact, a producer once asked her to be Leann's backup singer, and to this day, one of Kim's passions is singing in local Opry houses. Her second love after singing was baking, and she pursued that at the Texas Culinary Academy in Austin.
She ran a successful bakery for 12 years, but being surrounded by sweets, Kim's weight crept up on her until she got to a point where she asked herself, "Did this happen?!" That was four years ago, and since then she's made dramatic changes. No more sweets, no sodas, and running helped her lose 40 pounds, and she's kept it all off for three years.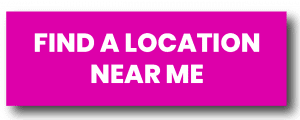 Fueled by enthusiasm from her weight loss transformation, Kim had a new desire last fall to help others get in great shape, too. Kim became the very first trainer The Perfect Workout hired in Texas, and she couldn't be more thrilled. "We have a passion for training clients in this method. It's safer and more effective," she says. And it's more than just physical. "Clients come in for 20 minutes and their outlook changes. They leave with a smile on their face."
Kim has seen results from slow-motion strength training in her own body. "I have more definition in my 30s than ever," she says. "It's a huge difference." Kim is helping her clients get great results, too. One client who has some physical limitations has already shown improvement in her first month, including toning and building muscles in her legs that she never had before.
Another woman says it's helped her golf swing, and another client reported back that she can now lift her mom's wheelchair. "It's exciting that I can help them with everyday things," says Kim. "They tell me, 'If you weren't here, I couldn't do this.' "
Kim has even gotten her 73-year old grandma into the studio, who exclaimed, "It's amazing how good you feel after a workout!" Kim trains every client the way she'd want someone else training her grandma. "You need patience, you have to listen to clients, and you have to love what you do. How many people can say they love going to work?!"