Both Reversed Osteo Issues & Lost Weight at 62
Both Reversed Osteo Issues & Lost Weight at 62
Nancy Brown was hit with a trifecta of life-bombs all at once: she had just entered menopause, was diagnosed with serious osteoporosis in her hips, osteopenia in her spine, and was grieving the loss of her mother. Things were not going well.
6 years later, Nancy and her husband Kevin are living their healthiest, most active life at 62 years old.
Here is their story…
"When I entered menopause, within two weeks, I had gained about 20 pounds. We'd been on vacation, and at the end of two weeks, I could not wear the same jeans I had started our trip with. So that was a huge wake-up call.
And I was very discouraged about my bone strength."
Luckily, a member of her church, Charlotte, who works for The Perfect Workout, recommended she try a workout in the West Plano studio.
Nancy tried it, loved it, and had a solution to tackle her life-bombs head-on.
After a few months of training, her husband Kevin was inspired to try slow-motion strength training for himself.
"I always had a desk job. Because of that, I had a little bit of a belly pooch that was not easy to get rid of, especially as I'm getting older.
I also wanted to be able to do certain jobs and chores around the house without hurting myself."
Just like Nancy, he joined The Perfect Workout and began working with his trainers to reach those specific goals.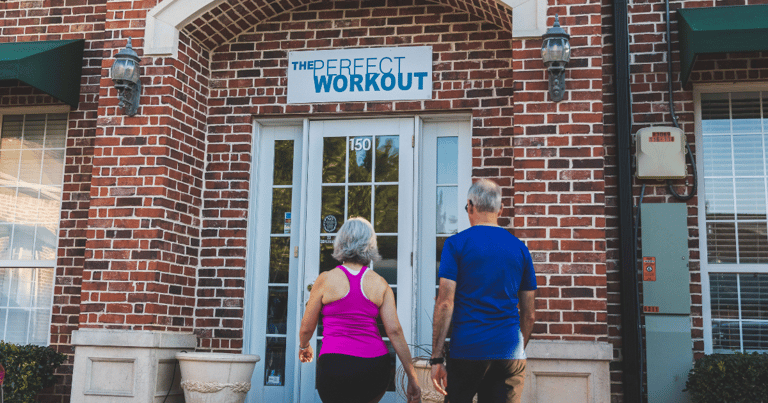 Before The Perfect Workout, Nancy was no stranger to the gym. She had worked with trainers, lifted weights, and been extremely active and athletic her entire life. Yet through all that experience, no one had told her what could get rid of the excess weight and osteo-issues.
"It's because I was not lifting heavy enough weights. I wasn't lifting slowly or safely enough."
Now, after years of consistent slow-motion strength training, Nancy is singing a different tune.
One of the biggest changes she's noticed in herself as a result of her training is the absence of osteopenia and osteoporosis, which took her about two and a half years to resolve.
And to no surprise, her strength has drastically increased. "My strength is so much greater than it was even 15 years ago. I'm really strong."
"I don't look like I did when I first entered menopause. I feel like I look very fit, and I feel very good about myself.
…and I love the way he looks."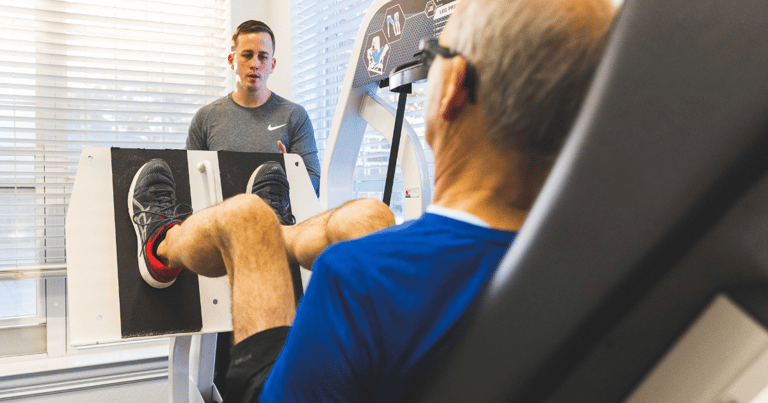 "I've definitely toned up! My strength has really improved and I know the physical limits of my body now versus before if I would try to pick up something heavy.
I know what I can and cannot do which prevents me from hurting myself."
In 2017 Kevin was facing osteopenia himself but after a couple of years, just like his wife, his numbers completely reversed.
"My doctor was very impressed. She said 'I don't know what you're doing but keep doing it because your numbers are going in the right direction.'"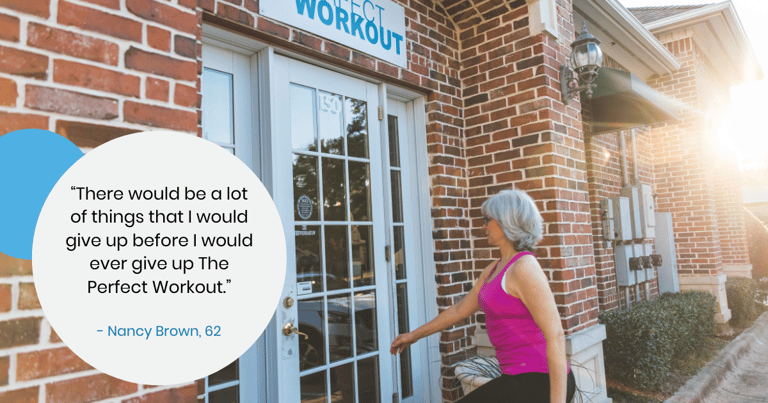 Both Nancy and Kevin have enjoyed the 1-on-1 training at The Perfect Workout. They feel like each trainer takes a personal interest in them and is genuinely concerned about their physical well-being.
"I have a torn ACL in my right knee, and the trainers are very aware of my form on each exercise. I feel like it's a very safe environment versus just a regular gym." (Kevin)
One of the reasons Nancy likes The Perfect Workout so much and working 1-on-1 with trainers is because no matter how motivated you are, no matter how strong-willed you are, no matter how much you think you can push yourself… There is no way that every single time you work out you could do it with perfect form and push yourself on your own.
"The trainers are absolutely necessary. They are an integral part of the entire perfect workout. It's not perfect without the trainers." (Nancy)
After 6 years and counting, the Browns are thriving in their 60s, getting stronger with every year, and showing all of us how beneficial a 20-minute, twice-a-week workout can truly be.
"There would be a lot of things that I would give up before I would ever give up The Perfect Workout."
Kevin & Nancy Brown, 62
The Perfect Workout Members
Plano, TX
—
If you are new to The Perfect Workout, try a workout with us and Book a FREE Introductory Session.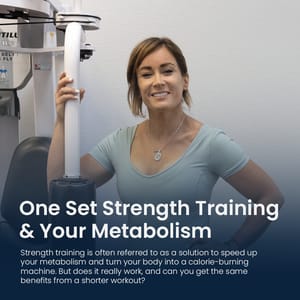 Strength training triggers an increase in metabolic rate immediately following a…
Read More »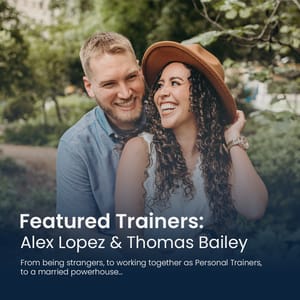 From being strangers, to working together as Personal Trainers, to a married powerhouse…
Read More »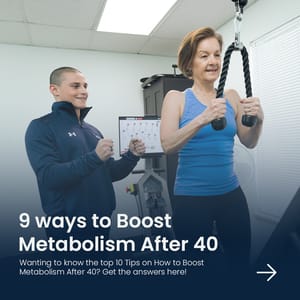 9 ways to Boost Metabolism After 40 Wanting to know the top Tips on How to Boost Metabolism After 40? Get the answers here! https://www.youtube.com/watch?v=ZdMu-64v08Y
Read More »