Lifting 3X Her Body Weight & Feeling Proud
Lifting 3X Her Body Weight & Feeling Proud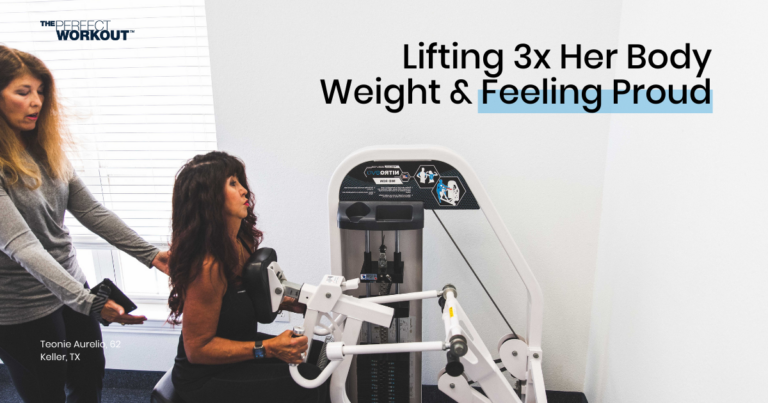 Teonie Aurelio was in her late 50's and taking a brand new job that was going to require her to travel every single week.
"I had to put luggage in the overhead bin in high heels and in suits… and I just knew I wasn't strong enough."
She admits she hated the thought of having to ask for help each time she boarded a plane so she decided to research solutions to handle it on her own.
With a busy new work schedule, Teonie didn't have time to go into a regular gym and spend hours lifting weights. So when she found a 20-minute resistance training program at The Perfect Workout, she immediately scheduled an appointment.
"It was really stinking hard at first but I loved it.
I can do this, I thought.
One of my goals was just to get stronger [to tackle those overhead bins] and build some definition.
I also wanted to keep my weight under control. When you're traveling on the road, you don't eat very well, and you drink a little too much, maybe."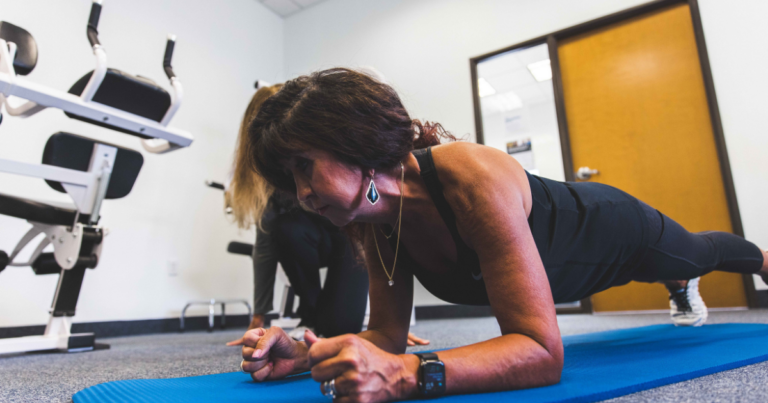 A little over 4 years later, Teonie is stronger than ever thanks to her customized workouts, the overhead luggage presses, and of course the help of her trainers.
"I love my trainers. Gary, Kippy, and Julie are absolutely the best! They've all been wonderful, very motivational. They push me and know what to say to get me to push myself to that point of failure.
Last year I hit 317 pounds on the leg press. That's pretty heavy; it's almost three times my weight! For my little stature, I was proud of that."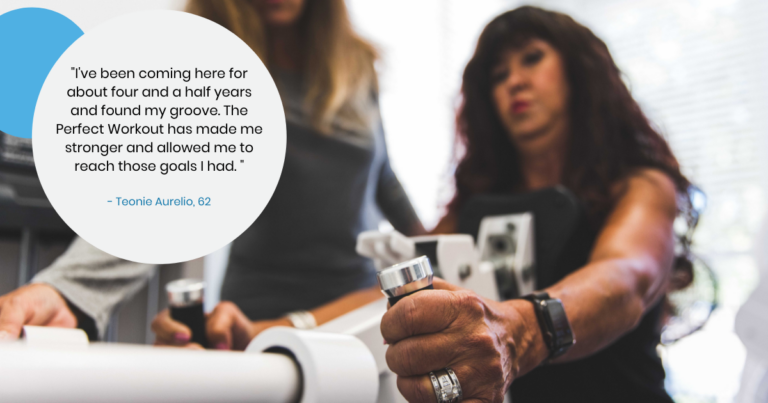 "You can do anything for two minutes. And a lot of times you're not even on the machines for two minutes. The 20 minutes go by very quickly, but you feel like you've worked out.
For me, I leave feeling very proud of myself… feeling like I accomplished something for the day.
I've been coming here for about four and a half years and found my groove. The Perfect Workout has made me stronger and allowed me to reach those goals I had.
If you're looking to improve your strength, your stamina, and your overall health, it's a great solution."
Teonie Aurelio, 62
The Perfect Workout Member
Keller, TX
—
If you are new to The Perfect Workout, try a workout with us and Book a FREE Introductory Session.
Living with elevated cortisol levels can feel like a battle against your own body…
Read More »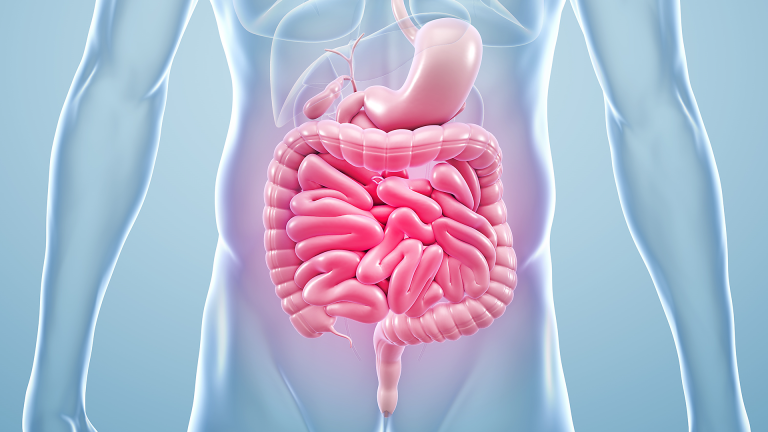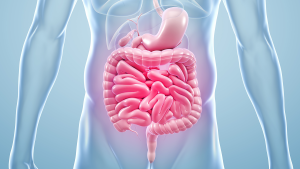 Did you know, your gut is home to over 1,000 bacterial species…
Read More »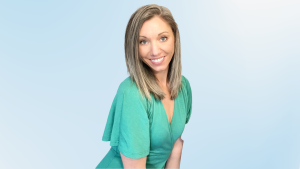 Certified in group fitness, functional training, & Slow Motion Strength Training…
Read More »