Reshape your Health & body
In 20 Minutes, Twice A Week
Safe, Efficient, & Effect exercise, with the
support and accountability of a personal trainer.
7200 E Dry Creek Rd F20
Centennial, CO 80112
Monday- Friday:
7:00am – 7:00pm
Saturday:
7:00am- 2:00pm
Sunday:
Closed
A No-Nassle Opportunity to experience The Perfect Workout for FREE.
The free intro session is your opportunity to come experience The Perfect Workout firsthand and find out if we're a good fit for you. No high-pressure sales and no obligations of any kind.
Hands-on Guidance with Certified Trainers
You'll work with one of our certified personal trainers who are dedicated to actively listening, educating, addressing your questions, and guiding you towards the optimal plan tailored to your needs.
Personalized Health and Fitness Assessment
Together with your trainer, you will evaluate your past exercise routines, dietary habits, health history, goals, as well as any physical limitations or injuries. This thorough assessment will ensure a safe and effective workout going forward.
A Personalized Training Plan, free of charge
Your trainer will take the science-backed core principles of exercise we know work every time, and customize the approach to best help you reach your goals.
The Perfect workout has helped thousands of people find new health and vitality since 1999.
Prefer to talk directly with a certified personal trainer instead?
Give us a call (888) 803-6813
Our "10 years younger" Guarantee: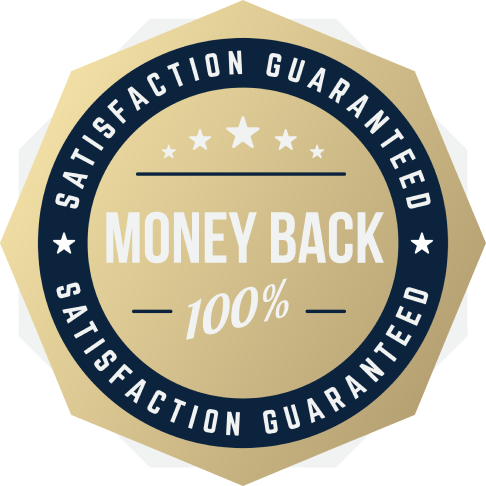 We guarantee your results in your first three months of training. If you're no stronger after 12 weeks of training with us, we'll refund every penny that you've invested up to that point!
Find your perfect package by booking your Free intro session at [Studio Name] today!
$74-86 per session average
$68-$79 per session average
$62-$74 per session average
Certified Personal Trainers
Our certified trainers have years of experience and expertise in designing personalized workout plans tailored to your unique needs and goals. Whether you're a beginner or an experienced athlete, our trainers will guide you every step of the way, providing motivation and support.
Our [City Name] personal training studio is intimate and distraction-free. No big free weight areas, rows of cardio machines, or mirrors to gawk at. We have everything you need to optimize your workouts and achieve optimal results.
Customized Training & Support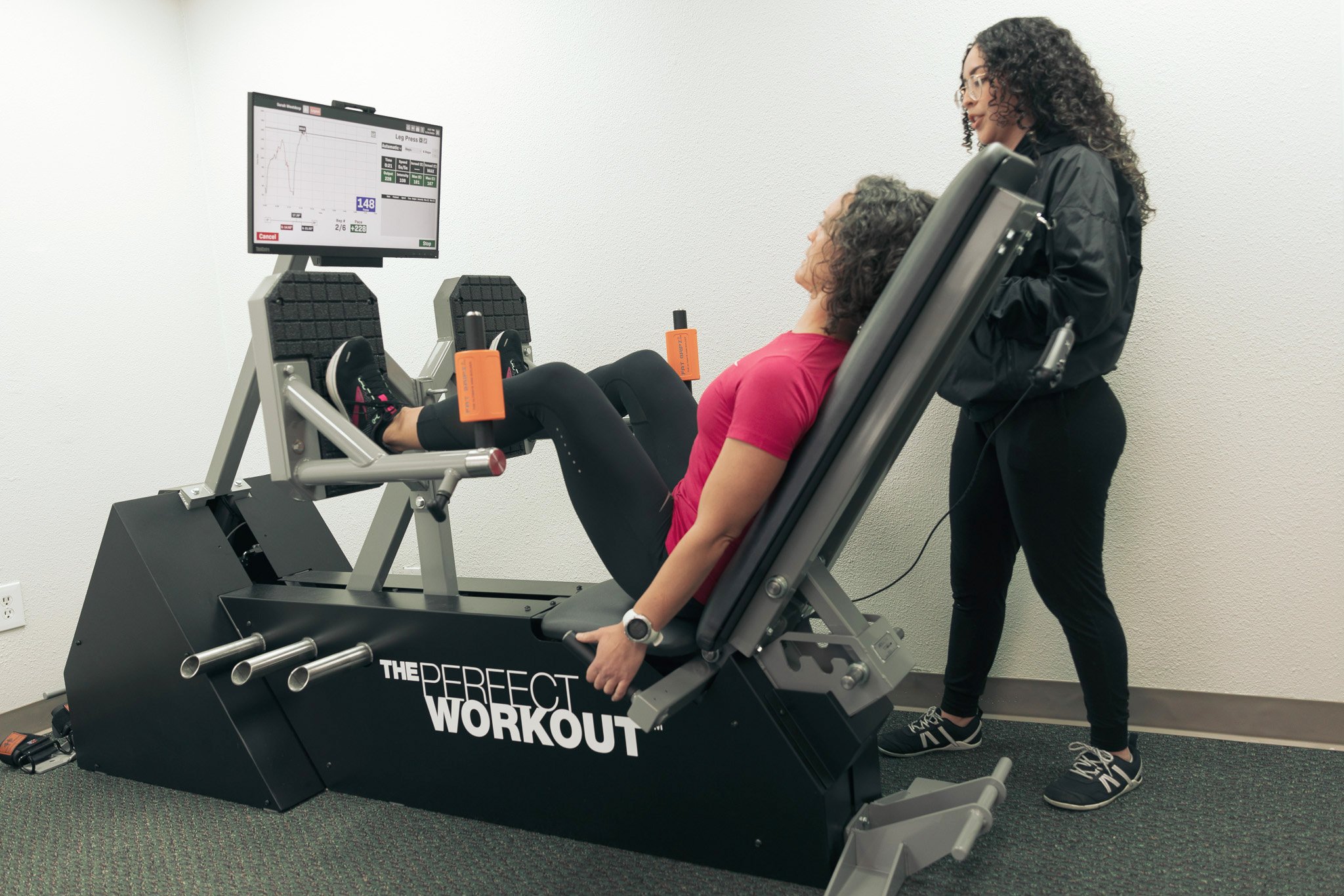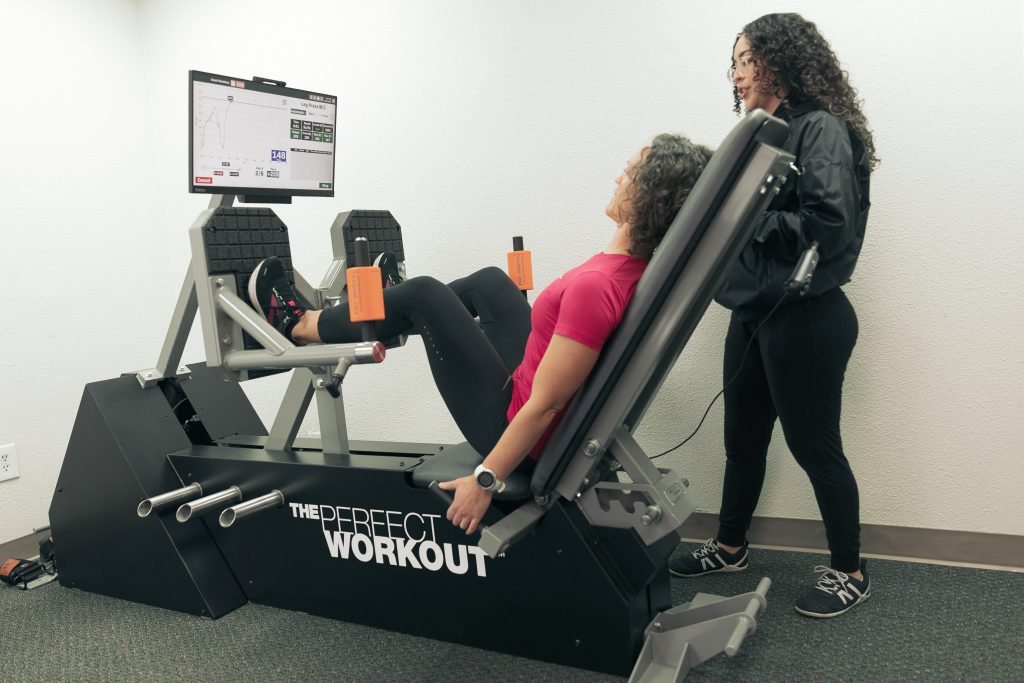 Every workout is solely devoted to you, your goals, your abilities, and your questions. All training packages at The Perfect Workout include customized instruction, tailor-made workout plans, clinically-controlled environments, measured progress, and progressive workout adjustments.
Schedule a FREE
Intro Session at our
Or Call us to speak to a certified personal trainer: 888-803-6813
Frequently Asked Questions
Over 1700 positive reviews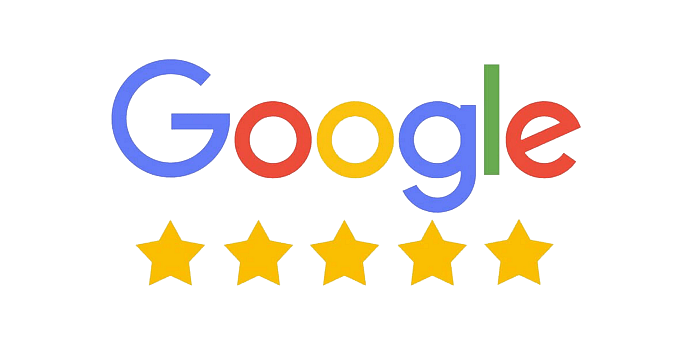 Achieve the best version of yourself after 50. Schedule a Free Intro Session Today.
Prefer to talk directlywith a certified personal trainer instead? Give us a call (888) 803-6813