the switch from big box gym to private training got her results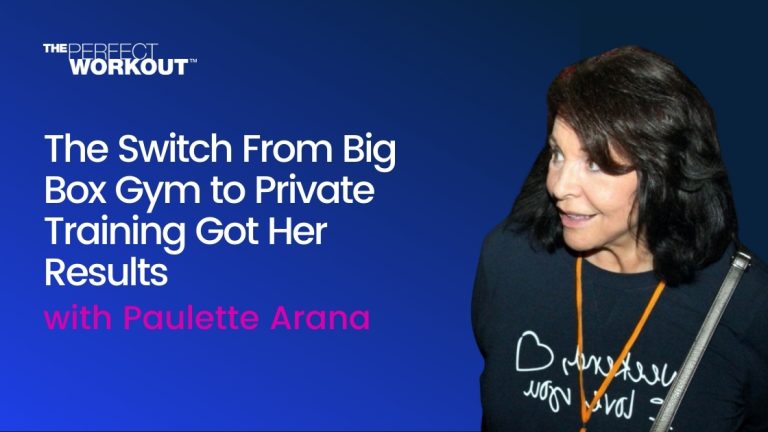 Paulette Arana had worked with a trainer for years doing a combination of cardio and weight training, but she never got results, and one day she simply got tired of it.
"I thought, this is kind of silly. So I just stopped- even though I still had more sessions. I don't want to go back to 24 Hour Fitness…plus, it was so dirty.

So, she decided to try something else and found The Perfect Workout.
After switching her workout routine to slow-motion strength training, working 1-on-1 with one of our Personal Trainers and upgrading to a facility that follows the Medical Fitness Association guidelines- Paulette finally started to see results.
"I can see more definition. My watches are loose now. I can see more definition in my hands and my arms. I've got space between my thighs. I'm reshaping my body. I just feel better."
Being able to see and feel changes in her body is exactly what she's been looking for all these years from her workouts.
And while she is building muscle each week in her strength training sessions, she's also building confidence in her body as she gets older. 
Many people in their 50s, 60s, 70s, even 80s, share a common thread – they struggle with balance and the fear of falling, fractures, or worse. 
Read more….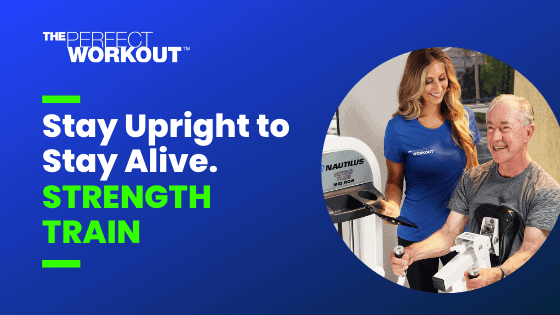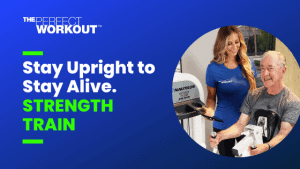 Strength Training
Stay upright to stay alive. Strength train Every 11 seconds, an older adult is treated in the emergency room for a fall. Every 19 minutes,
Read More »
Now, Paulette is able to catch herself easily and feels much more confident she would be able to avoid a situation like falling.
"That's one of the reasons why I chose this. I think it's a great discovery. I really do."
Haven't discovered The Perfect Workout until now? 
Book an intro workout for yourself.