m.s., Fibromyalgia, weight loss... He's Helping all of them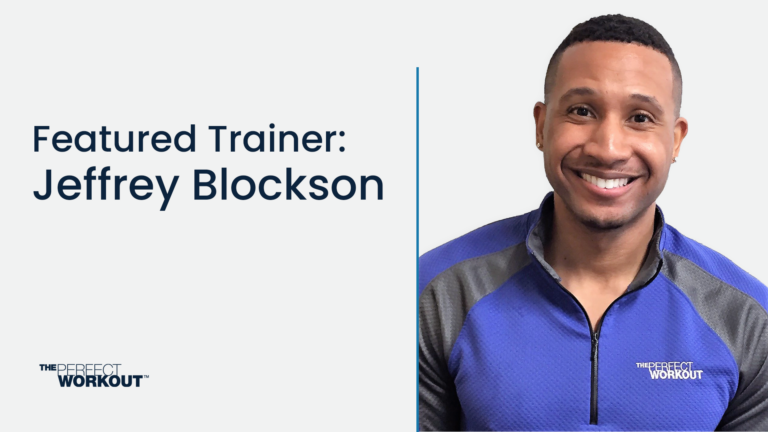 As a model and actor, for years it has literally been Jeffrey Blockson's job to stay in shape.

Jeff lives a simple but strict motto that no matter what age you are, or where you come from, you don't have any excuses to not take care of what's most important- your health.
Must be easy for someone who models, right? 
Even though Jeff has put in hard work and dedication to stay strong and healthy it CAN be easy for anyone. Take it from some of his clients who have Multiple Sclerosis, Fibromyalgia, and lifelong weight loss struggles…
They are living proof that it only takes 20 minutes, twice a week to take control of your health, no matter what.
In college, Jeffrey noticed that a lot of his friends and fellow classmates lacked time and money,  which made it challenging for them to exercise regularly and eat healthy foods. With his own experience staying in shape and a desire to help people balance a healthy life with a hectic schedule, Jeff's personal training career began to bud.

When he learned about slow-motion strength training, Jeffrey became even more enthralled with the idea of only needing 20 minutes to get in a workout and care for yourself. This method makes better health much more accessible to those who struggle to get it.

After experiencing a workout at one of The Perfect Workout's Chicago studios, he knew he wanted to be involved in the company.
Those with M.S. Can Do It
During his time as a trainer at The Perfect Workout, Jeff has helped many clients work through specific conditions. His client Pat has Multiple Sclerosis (MS) which causes her to use a walker.
But that doesn't get in the way of her workouts.
"Oh, no, trust me, don't let that fool you. She'll get on the leg press and kill it."
Pat and Jeff's work together has helped her gain strength, improve her balance, and lose weight.
Just recently, she told Jeff that she surpassed her weight loss goals and she didn't feel like she needed to lose any more weight.
Read more about some of our clients success working out with M.S. below 👇🏽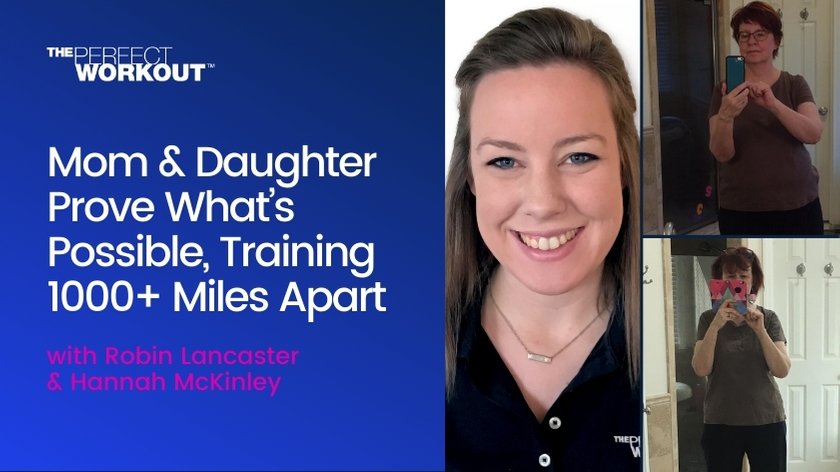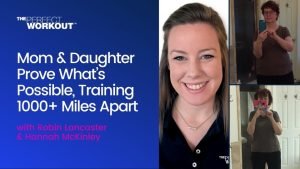 Member Stories
mom & daughter prove what's possible, training 1000+ miles apart Believe it or not, it's actually been on our list for some time to create
Read More »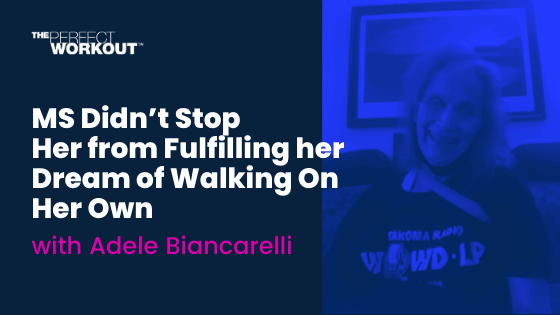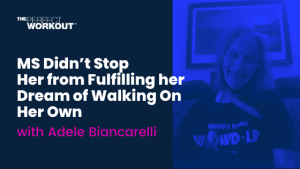 Member Stories
MS didn't stop her from fulfilling her dream of walking on her own "I just wanted to be able to walk." Life has thrown some
Read More »
Those With Weight Loss Struggles Can Do It
One of Jeff's favorite college courses was Psychology because he enjoys diving deep into the psyche of people to understand them better.

As a Personal Trainer, he gets to use these skills to understand the real why behind his clients wanting to improve their body and health. 

As certified Personal Trainers, we can better serve our clients and help them reach their goals when we know what motivates them. 

One of Jeff's clients was a little closed off when they first began working together. She came in looking to lose weight and tone up, some very common goals with new clients. But Jeff was determined to find out her deeper motivation. 

After building trust, getting to know one another, and Jeff's persistence to understand his client he finally found out why she wanted to reshape her body.

"She finally broke down to me. She said, 'When I was a little girl, my father told me that I was overweight. He used to call me fat. He used to call me these names all the time. And here I am. I am 50-something years old and I'm still that same little girl.'"

"When you get to those moments, not only do you gain trust, but you can truly understand the client and I'm all about that."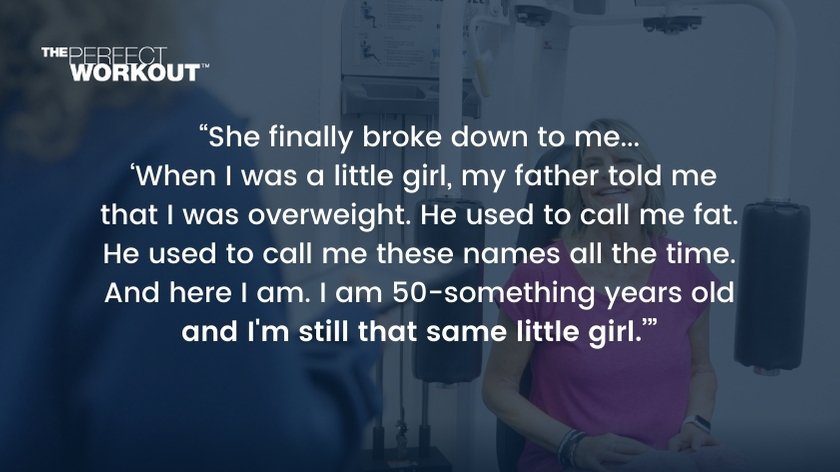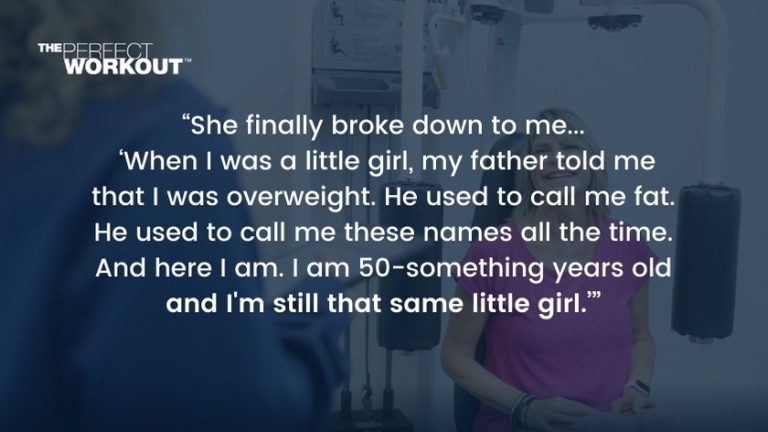 Those With Fibromyalgia Can Do It
Jeffrey began working with a woman named Nella in Orland Park, IL before he took over the SW San Jose studio in California.

Nella's husband had been training with Jeffrey and had been trying to get her into the studio. Nella has fibromyalgia and was concerned it would get in the way of exercise. But she decided to try the workout one day and fell in love with it.

A symptom of fibromyalgia is chronic pain and stiffness, both of which she would experience often- even in workouts.

One day, she was on the leg press machine and stopped. She put her head down and it prompted Jeffrey to ask her if everything was okay.

Then, she started to cry.

"She told me that, with her condition, it always feels like spinning. And she said, for a short moment, it stopped. And she can't think of the last time she felt that way."

And the progress only got better. 

Nella used to come to her workouts using a cane, but eventually she was able to stop using it and began moving around much faster. 

"These moments are just incredible."

And one of the most incredible parts is that despite these challenges and conditions for clients like Nella and Pat, they are still able to change their lives with a 20-minute workout with a Trainer.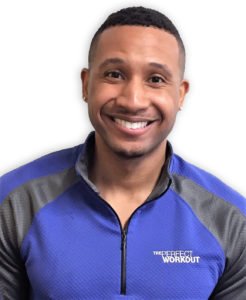 Anyone Can Do It, No Matter What
Whether you're inspired by Pat getting stronger despite her MS and need for a walker, or Nella's ability to ditch her cane, we want you to know this…
If they can do it, so can you.
All it takes is 20 minutes, twice a week!