How She Eliminated Chronic Knee Pain with Exercise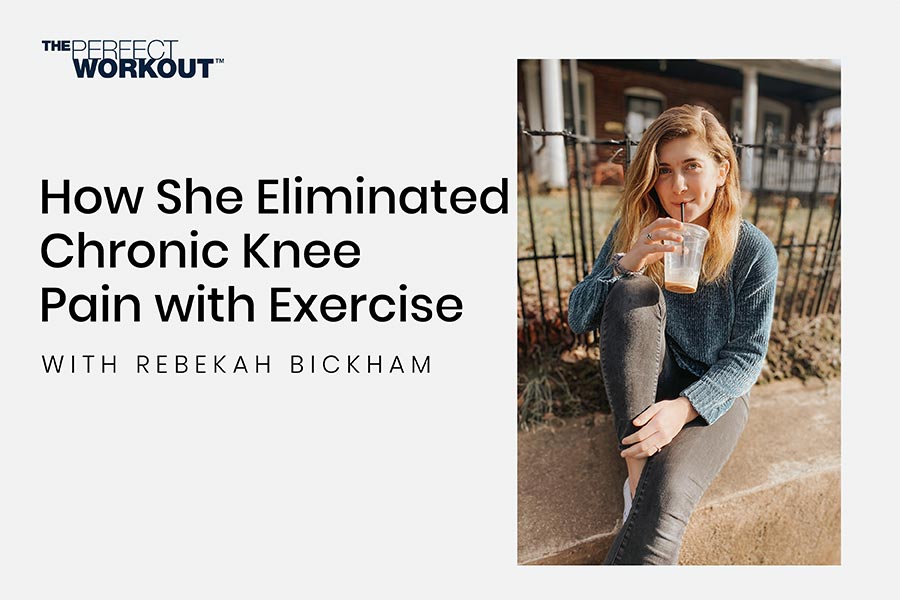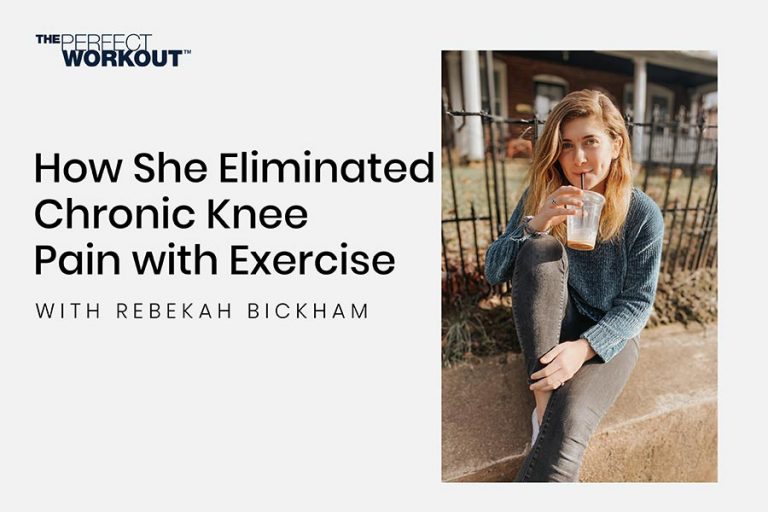 It can be common for people to feel lost or uncertain in the gym, especially if they have joint pain they aren't sure how to work around.
Trainer Rebekah Bickham found herself a little clueless in the gym with chronic knee pain after she graduated from high school sports and lost the guidance of her coach, the routine of scheduled practices, and the consistency of regular exercise.
In this feature we celebrate Rebekah and her journey to finding a workout that keeps her safe and consistent – fulfilling our mission to revolutionize the way people exercise.
—
Rebekah Bickham grew up in Austin, TX with three active older brothers. Naturally, she followed in their footsteps by running in track and field, tumbling, and cheerleading.
Her passion for strength training flourished in high school. She took nutrition and anatomy-physiology courses at her local community college to begin her career path toward becoming a Registered Nurse.
As high school graduation got closer, Rebekah realized she would also leave behind her sports programs where she had the accountability of practices and a coach.
Once again she took her brothers' leads and joined them in the gym. Despite her athletic background and active siblings, Rebekah found herself clueless and intimidated in a gym setting.
"Looking back now we had no idea what we were doing. I was just following them like a blind sheep."
She hated the feeling of not knowing what to do in the gym.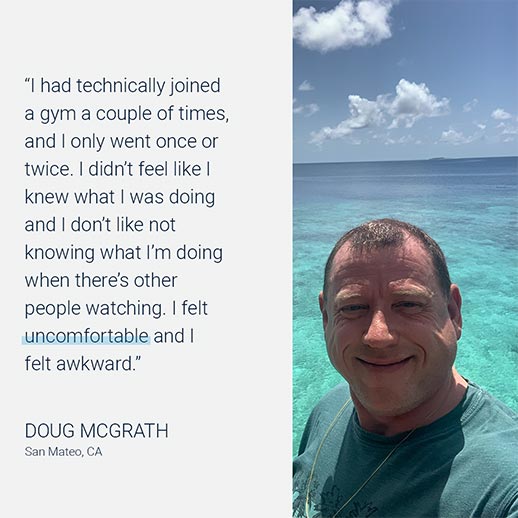 The transition from the track and tumbling mats to machines and dumbbells created an opportunity for Rebekah to learn how to exercise on her own.
"I started to read, watch videos, and learn as much as I could about strength training so that I could be sure that I was training myself properly."
During this time, her mother began working with a personal trainer and Rebekah would frequently tag along and get trained alongside her.
The experience of being coached by a trainer made her realize she also wanted to train people, and most importantly, teach them how to lift weights safely and properly with confidence.
She Exercised Her Knee Pain Away
Years of running track, cheerleading, and tumbling impact on Rebekah's joints resulted in chronic knee pain. Although the pain got better when she stopped running, it would still creep in whenever she would squat and do traditional weight training.
She knew there had to be a better way.
"I was never truly able to exercise my legs the way I wanted to without having knee pain until I started doing Slow-Motion Strength Training."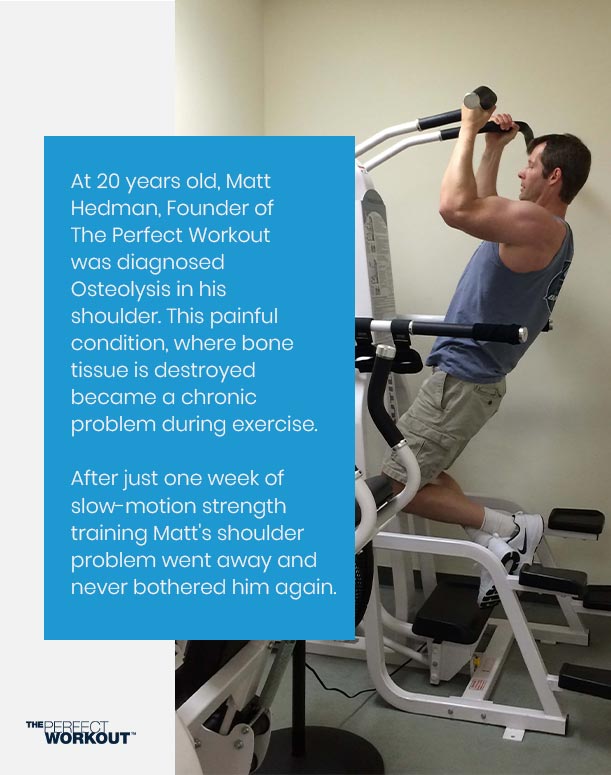 After only 2-3 months of consistently doing slow-motion workouts, Rebekah was able to properly strengthen her legs to help support her knees. Now, she's able to push over double her body weight on the Leg Press without any knee pain during and after the workouts.
"I don't get any pain anymore when I work out, which is unheard of. That hasn't happened since before high school."
After experiencing her own personal journey with slow-motion strength training, Rebekah knew this was the method she was meant to share with others.
Now a Personal Trainer in Burke, VA
Rebekah was selected to join The Perfect Workout's team of trainers and went through an extensive certification process. Now, she manages the Burke studio where she also trains clients 1-on-1.
"My favorite part about working with clients is the fact that I am able to share my passions about health and fitness with others every single day."
Rebekah loves when her clients come in saying they feel more confident in themselves, like they're more energized, stronger, or they can go up and down the stairs without knee pain.
With our 20-minute workouts and nutritional guidance, Rebekah recently helped a client lose 10 pounds and finally break a weight loss plateau.
Getting the opportunity to walk alongside clients and find what works best for them, their goals, and work around any limitations they might have is what drives Rebekah. She's always pushing to learn more so she can use that knowledge to help support her clients no matter where they are in their fitness journey.
"I truly believe in this workout and I love being able to share with others how they can improve their quality of life just by coming in twice a week for 20 minutes!"
Living with elevated cortisol levels can feel like a battle against your own body…
Read More »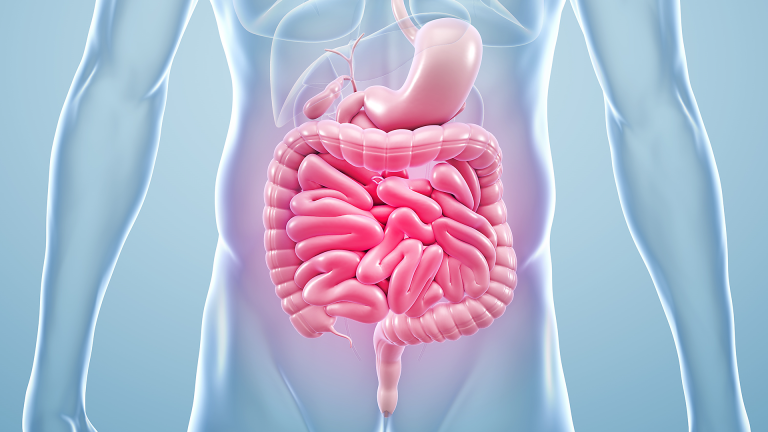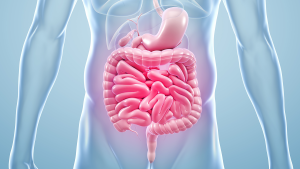 Did you know, your gut is home to over 1,000 bacterial species…
Read More »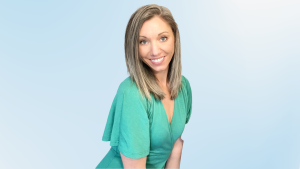 Certified in group fitness, functional training, & Slow Motion Strength Training…
Read More »