practice what you preach: personal trainer's key to client success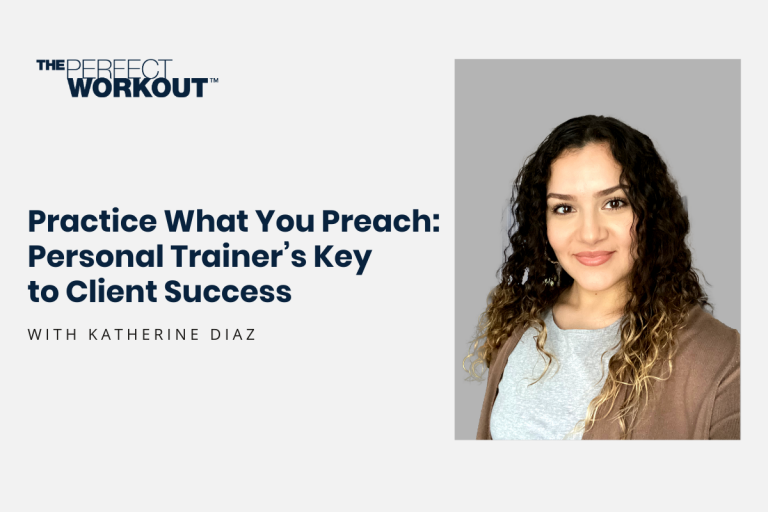 Katherine Diaz was introduced to The Perfect Workout by her sister who also got her start as a Personal Trainer. Once she tried the workout for herself, she fell in love with it. 

"My strength is insane, my muscle tone is like never before, and I have lost and kept off 20lbs of fat." 

When Katherine realized that she could get results, carve out more time for life, and get an endorphin rush in just 20 minutes, she decided she wanted to share this exciting workout with others.
Katherine started by learning the importance of exercise and the right way to strength train. The more she learned about slow-motion strength training, the more she wanted to teach others how to incorporate it into their fitness journeys. 
In August of 2016, Katherine completed her extensive Personal Trainer Certification and joined The Perfect Workout's Kingwood and River Oaks teams. 
Immediately, Katherine saw how the 1-on-1 environment allowed her to have such a large impact on her clients and their lives.
"I love how I am able to give attention to detail, provide massive amounts of education, customize every single client workout, and have the ability to keep them accountable to their habits every time they train."
For Katherine, it was essential to "practice what she preached" and adopt the very things she intended to teach her clients. In addition to her 20-minute, twice a week workouts, Katherine changed her diet, cut down on junk food, and openly shared her journey on social media and with her clients. 
Sharing her own journey with her clients pushed her to stay motivated and consistent. 
"That made me feel really good about what I was doing because now I was not only doing the workout, I was doing the hardest part of the health which is the nutrition and I think that motivated a lot of my clients."
Inspiring Her Clients To Prioritize Themselves
As a personal trainer, Katherine gets to work with people of all ages, physical abilities, and fitness goals.
One young mother, Becky, stepped out of her comfort zone to focus on herself when she came to The Perfect Workout. She felt nervous about investing in private Personal Training in the beginning, but she was determined to start her fitness journey and knew the 1-on-1 support would be worth it. With Katherine's guidance and coaching, she was able to get stronger and make healthy nutrition changes, and she realized her investment was paying off.
Becky told Katherine, "I've learned to put myself higher on my priority list. And you taught me that." 
It was both motivating and moving for Katherine to see Becky put her health first because she knows how common it is for moms to sacrifice so much of themselves for their family.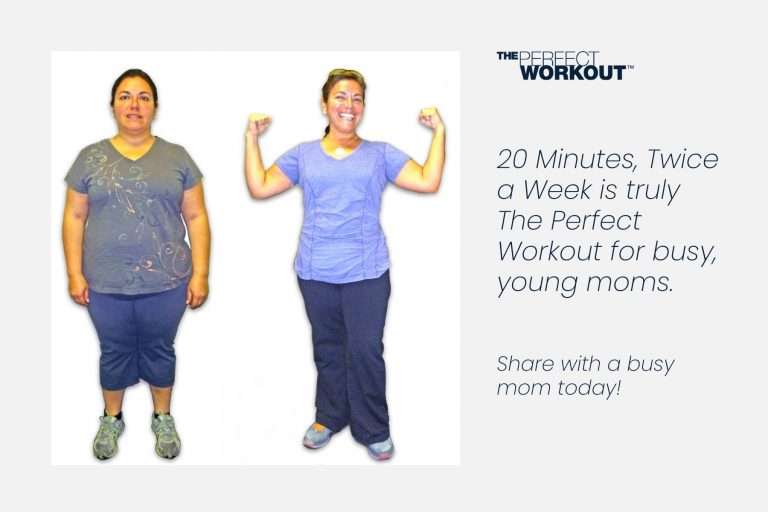 Another one of Katherine's favorite success stories was a woman she began working with after they had a stroke just one month prior. "She was able to get mobility in the left side of her body, but in 8 months, we got her to walk without a cane, drive again, get down and up off the floor with no assistance from anyone or anything!"
One of Katherine's biggest accomplishments as a Trainer is helping clients lose a significant amount of weight. Her client Rebecca weighed 270 pounds when she began at The Perfect Workout.
With Katherine's help, she was able to stay consistent with virtual sessions during the pandemic, focus on her nutrition, and ultimately drop down to 207 pounds! 
"I feel like I'm just a very small part of it. But she (Rebecca) makes me feel like I'm a huge part of her success. And that's such a sweet thing!"
Every client's success is a victory for Katherine. She is grateful for all the moments she's been able to help others change their lives for the better and is excited about the possibility of working with future clients.