REVITALIZE YOUR MIND AND BODY WITH 4 FREE SESSIONS
THIS IS WORTH $340 AND YOU HAVE JUST A FEW DAYS LEFT TO LOCK IN YOUR SAVINGS!
NOW IS THE TIME TO RE-MOTIVATE & BREAK PAST YOUR OLD BARRIERS.
Use this RESTART & REIGNITE PACKAGE, worth $340, to make your workouts more efficient, more effective, and more fun!
You know how important it is to be healthy.
From living longer to simply spending more time feeling good, there are plenty of huge reasons to get in shape.
And the confidence you get from looking and feeling your best is worth so much more than most people realize!
START ENJOYING THE ADVANTAGES OF FITNESS AGAIN!
But the road to perfection can be difficult.
Everyone runs into challenges when they try to improve themselves.
Maybe you thought your program was TOO EXPENSIVE, and even though you wanted to get into shape, you didn't think you could afford it anymore.
On the other hand, perhaps you wanted to ACCELERATE YOUR WEIGHT LOSS and carve out a new body, but you didn't realize how many resources our trainers have available.
Or maybe YOUR OBLIGATIONS JUST PILED UP, and you couldn't make it to your sessions anymore.
No matter what stopped you from continuing The Perfect Workout, we're here to help you get back into action… with up to 4 free sessions to make it even better!
We're giving you UP TO $340 IN FREE SESSIONS. And if you're focused on keeping a budget, we even have plans as low as $250 per month--so anyone can afford to get in shape in just 20 minutes, twice a week!
You might not know this, but your personal trainer can give you FREE AND POWERFUL NUTRITION TOOLS to INCREASE YOUR WEIGHT LOSS while carving out the body shape you've always wanted!
And with flexible schedules and a workout that takes just 20 minutes to complete, it's easier than ever to get in shape and become your healthiest, most successful self possible!
Get Your Personalized Action Plan to Restart The Perfect Workout Plus up to 4 FREE SESSIONS Just for You!
We want to help you get back on track and experience the healthy body you deserve.
(We also want to make it as easy as possible.)
Of course, any effective exercise is going to require a little effort, but that doesn't mean you have to deal with aching joints, sore muscles, or an overloaded schedule.
Here's How It Works:
We automatically give you a free week (that's 2 free personal training sessions for twice a week packages), just for reigniting your workout.
Then, if you want to pay for your new package in full up front, we'll give you an additional free week. That's 2 free sessions just for restarting, and 2 free sessions for paying in full: all together, that's a total of $340, just for being a great member!On the other hand, perhaps you wanted to ACCELERATE YOUR WEIGHT LOSS and carve out a new body, but you didn't realize how many resources our trainers have available.
Finally, we'll help you clear away the roadblocks that stopped you from achieving your goals!
So click below to schedule your next workout or call us today at (888) 878-1808 to get started!
There Are a Million Reasons to get in Shape and Stay Healthy. What's Yours?
After working with more than 30,000 clients all across the country, we've found that everyone has their own reasons for getting in shape.
When we face a challenge, it's important to remember why we got started in the first place.
Exercise has a million incredible benefits, like…
Keeping you healthy and active so you can enjoy your time with your family (especially if you have grandkids) and get the most out of life.
Achieving MORE SUCCESS in all areas of life by improving your general health and INCREASING YOUR PRODUCTIVITY—especially with a workout that only takes 20 minutes!
Becoming a part of the health and fitness COMMUNITY, knowing that someone is there to push you, guide you, and help you achieve your goals.
Enjoying a new lease on life, with a new body to boot, filled with new adventures and experiences that can open your eyes at any age!
And of course… the CONFIDENCE, ENERGY, AND REDUCED STRESS that come from an efficient, powerful workout.
You can have all of these and more, and we'll even help you get there with 4 free sessions!
BUT YOU HAVE TO TAKE ACTION BEFORE THE STRICT DEADLINE IN YOUR EMAIL AND ON YOUR POSTCARD ON YOUR EXCLUSIVE OFFER.
We absolutely need to stick to this deadline because we're constantly gaining new members. If your spot is filled before you decide to reactivate your membership, we simply can't extend the offer to you again.
There's no time like the present, and if you're ready to reignite your life with the energy, excitement, and confidence you once had, now is the time to join us!
And remember:
We'll help you conquer your old challenges with a Personalized Action Plan, along with up to 4 free sessions worth $340.
People Who Stick with The Perfect Workout LOVE the Long-Term Results!

I had always yo-yo dieted and was never able to keep weight off. After 3 months of training at The Perfect Workout, I lost 23 pounds and 10 inches! I was so excited, I went out and bought 10 swimsuits! Now that my husband and I have both lost weight, It's given us an opportunity to do the things we loved that we set aside for so long, and didn't have the strength for. I can see I need to do this always. It's definitely a lifelong commitment.
Laura Retana Shelp
SW San Jose Studio

I was 43 and tired of feeling chubby. All my life I did cardio and zero strength training, so when I finally tried The Perfect Workout I felt like I had the right tools and the right mindset. Within my first 6 months I dropped 50 pounds, went from a size 18 to a size 10 and lost 19% body fat! My friends and family congratulate me, because they know how long I've struggled with my weight. This isn't just physical, it's emotional. Its life changing. It makes a huge difference in my self-esteem and I finally feel good about myself.
Pamela Oliva
Rancho Bernardo Studio

I had gotten so busy with work and family, I didn't have much time to work out. When I heard The Perfect Workout was only 20-minutes I decided to give it a try. Within 3 months of working with their Personal Trainers, I lost 4 inches off my waist, my body fat dropped 6.4% and I even maxed out some of the machines! I used to be hesitant to strength train with my elbow injury, but it's not an obstacle here. I'm getting stronger at every workout. Believe in it and try it out. If you're willing to do that, you'll see results."
Justin Brunette
Huntington Beach Studio

A few years ago, I wasn't feeling all that healthy. My back hurt, I wasn't working out and I was more overweight than I wanted. Since I began at The Perfect Workout, I've dropped 44 pounds and lost 6 inches off my waist. I never used to have biceps like this and I can leg press over 500 pounds! The best part is that my back no longer hurts. As a doctor, I see people overdo it and get hurt. You're not going to hurt yourself with this.
Dr. Sol Finkelstein
Rancho Bernardo Studio

I'm busy! I run a creative strategy firm and that makes it hard to get in my workouts. I had worked with a Personal Trainer before but I didn't get the results I wanted and it took too much time out of my week. The Perfect Workout is different. The workouts are brief and since I've started slow-motion strength training, I've lost 17 pounds, dropped two dress sizes, and gained strength and definition. People tell me I look better than ever. This is a workout that works!
Jen Weissman
Del Mar & La Jolla Studios

It's simple. I've gained strength and energy, and lost several inches around my waist!
George Coleman
Rancho Bernardo Studio
100% Money-Back Guarantee
We want you to come back.
We know there are a lot of obstacles that can get in the way of your journey toward a healthier, fitter body.
But we also know that we can help.
After working with 24,872 people, giving them the great body and good health they deserve, we know that no challenge is too big.
So reconnect with us, get your Personalized Action Plan, and get back on track!
We guarantee that you'll be happy to make the change, to be back to your best, and to work out the problems that stopped you last time you were with us.
Get started now, and collect your 4 free sessions!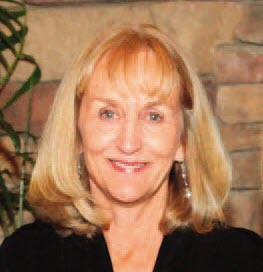 "After coming to The Perfect Workout for two years, I've reversed the effects of osteoporosis and my osteopenia is almost gone. This was in combination with taking calcium, but my doctor said it's rare to reverse it as much as I did. I no longer need the medication I was taking for bone density."
"My body fat has decreased from 21% to 17%, my LDL cholesterol is now in the normal range under 100, and I'm at a comfortable 170 pounds, down from 184. The Perfect Workout has made a tremendous difference. I'm really glad I did it!"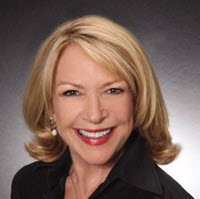 "The one-on-one is the reason I'm still doing this. I don't count reps, pay attention to weight, or keep track of any numbers, because I don't have to. My trainers make sure I'm doing everything perfectly. What attracted me to The Perfect Workout."

"It's so much easier with a personal trainer. They take care of all the little details, keeping track of adjustments and the amount of weight. Plus, they push you to go longer on each exercise than you could go otherwise. Those last 20 seconds make a difference in your results."
P.S.
No one wants to think about mortality.
But getting in shape is about so much more than looking good.
It's about improving your health, keeping yourself out of the hospital, and taking control of your life.
It's not just about you: it's about your family, too!
They want to spend as much time with you as they can, squeezing more quality time together out of every single day.
Exercise helps you do that, and so much more.
So don't put this off.
You owe it to the people who love you to be your best.
Come get back in shape, and save up to $340 today!