How we're ensuring safety in our studios after covid-19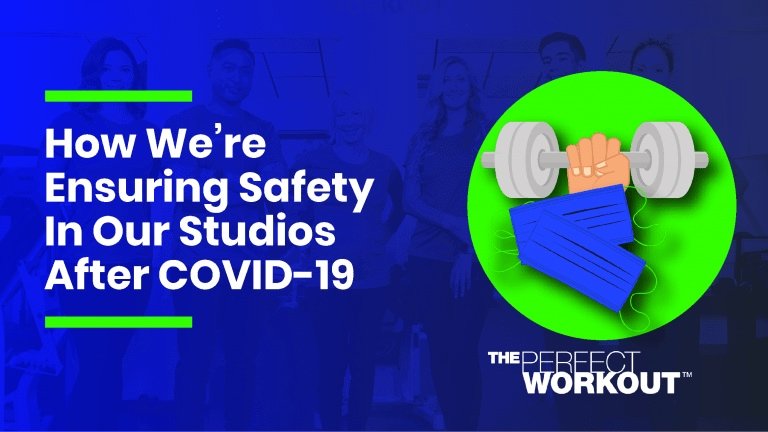 Updated Tuesday October 12, 2021
You might be thinking, is it safe to workout in a gym?
Can I trust the equipment will be clean enough to use?
Will my gym let just anyone in?
How can they make sure we are safe?
What if you could skip the worry and focus on just getting in a good workout?!
—
One of the pillars of exercise and an absolute must is providing a safe workout for our clients. Our method is safe, our coaching is safe and the workout environment… just as safe.
For 20+ years, The Perfect Workout has provided a Clinically-Controlled Environment for all Personal Training sessions in our small, semi-private studios.
What does that mean?
It means we always have and always will continue to provide you with an ideal exercise environment to get in a safe workout… in more ways than one.
Here is what The Perfect Workout is doing to ensure you are safe when you return to one of our studios:
A Private, Safe Workout Space
Added precautions to reduce contact & germs
An Immunity-Boosting Workout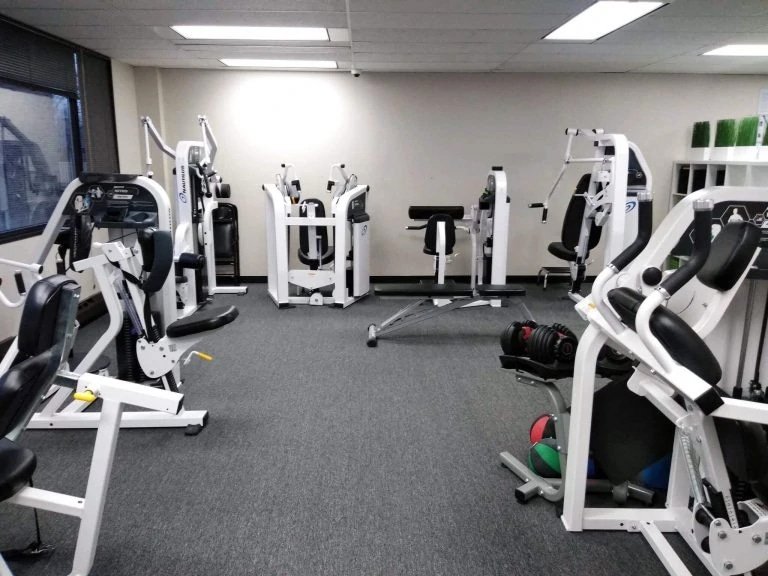 A Private, Safe Workout Space
Since we opened our doors in 1999, providing an ideal exercise environment for our clients has been at the top of our list of priorities- amongst keeping you safe and helping you get incredible results.
An ideal exercise environment is important for a few reasons:
It's Distraction-Free. This means no mirrors, music or other distracting noise. No photos or artwork within your line of sight while you're exercising, and no people yelling and jumping up and down in front of you while you're trying to pay attention to your workout.
It's Private. You don't want to worry about being watched by others who may be judging you negatively. A regular big box gym is normally crawling with sweating bodies and you'll never find that here. Unlike big box gyms, each of our studios has a very small number of people at any given time. Many times it's just you and your trainer. And if another client is in the studio at the same time, the trainers do their best to keep clients in separate areas during their workouts.
It allows for Optimal Performance in achieving muscle success. Optimum mental focus allows you to create a strong muscle-mind connection and recruit all of your available muscle fibers as you fatigue. As a result you can stimulate the greatest amount of physical improvement!
It's Cool. Yes, our workout is pretty cool ?, but we mean cool temperature. If your body overheats, it makes it harder to fully focus your attention. And if the studio temperature is not cool enough for you, you can request to have your own personal fan pointed in your direction!
It has Great Equipment. Our Nautilus machines take into account the muscle and joint functions of the body and allow for appropriate resistance. This makes each exercise demanding enough to stimulate maximum improvements.
It includes Expert Coaching. Our Certified and knowledgeable Trainers tailor the workout to fit your unique needs using our science-backed method.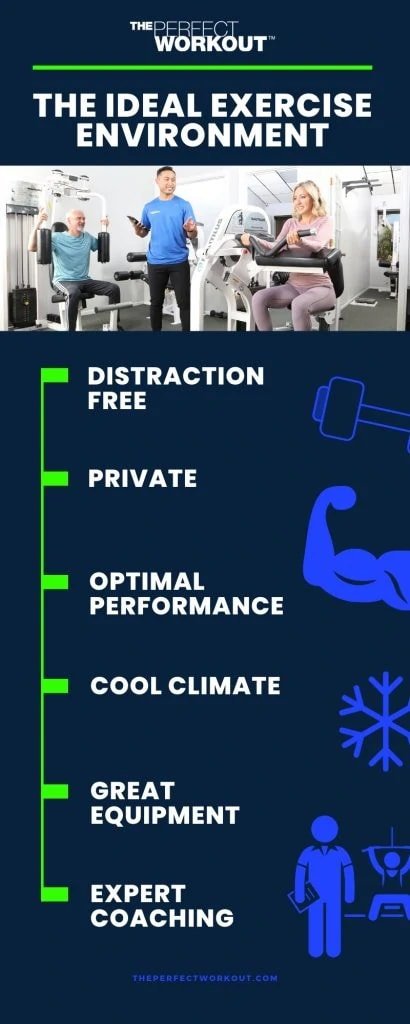 We have always promised and provided our clients
1-on-1 sessions by appointment. This means no crowds, no large groups of people, just you and your Trainer who is always keeping an eye on your form.
Disinfecting all equipment. Most gyms disinfect their machines… we hope! We are able to keep our machines consistently clean due to the private space and limited pieces of equipment we use.
The majority of our clients do not sweat during their workouts. It may sound strange, but the brief exercises partnered with a cool climate simply keep our workout environment mess-free.
Full Service. Our approach to personal training goes beyond exercise. You won't find unsanitary water fountains in our studios. Part of our clinical environment is to always have cold water on tap for your workouts and we'll personally serve you as many cups as you need!
This is a loiter-free zone. In fact, our 1-on-1 appointments leave no time for hanging around. The 20-minute workout is designed to move quickly from exercise to exercise to minimize rest time and maximize cardiovascular benefits. Your trainer will keep you moving for an ultra-efficient workout.
In addition to being brief, having designated appointment times means no waiting for machines. Oftentimes at big box gyms you have to wait for your favorite machine to become available which increases wait time, as well as lowers the heart rate, making the overall workout less efficient… and annoying.
In light of COVID-19 we are taking extended measures to ensure everyone in our studios remains safe while getting the chance to do what we ALL need to do… strength train!
Scheduled appointments are required to enter the studio. We will not be taking walk-ins or allowing the public to enter the studio. This will ensure social distancing at all times.
Screening all clients and employees before entering our facility. Each employee and client will go through a brief screening process, answering 3 questions before admitted into the studio.
Are you feeling unwell?
Have you had a fever, chills, sore throat, cough, or shortness of breath in the past 24 hours?
In the past 14 days have you had contact with known cases of COVID-19?

**If answered yes to any, neither employee or client will be admitted into the studio.
Disinfecting every machine after each use. We have always used and will continue to use Clorox wipes and Lysol spray to disinfect our machines and surfaces and have established a protocol of cleaning in between each client session.
All Training staff and clients must wear masks and will wash hands after each appointment. We will also continue to provide clients with hand sanitizer and/or access to restrooms for hand washing.
HEPA Filters will be placed in each training room in the facility. We have invested in airline grade HEPA Filters and fans in every training room to facilitate sanitizing and moving the air through.
An Immunity Boosting Workout
If you've been training with us for some time, then you know how impactful your strength-training sessions are in keeping you healthy year-round.
Our general immune system is the first line of defense against pathogens and we want to do everything in our power to boost immunity.
We have immune cells in our system including Natural Killer Cells (NK Cells), a type of white blood cell which plays a large role in the detection and destruction of virus and cancer cells.
While the presence of NK cells rise as we age, their function begins to decrease in a process known as Immunosenescence.
Studies have shown that engaging in a long-term exercise plan increases NK cell function and activity which leads to greater immunocompetency, especially in the elderly.
Studies show that consistently exercising helps to increase immunity and make us stronger against the fight against getting sick. Read more about this article.
It's safe to say that we all would rather take a preventative approach to being healthy and actively strength training has been shown to boost our immune system. With slow-motion strength training being the smartest way to exercise, you won't want to skip your workouts!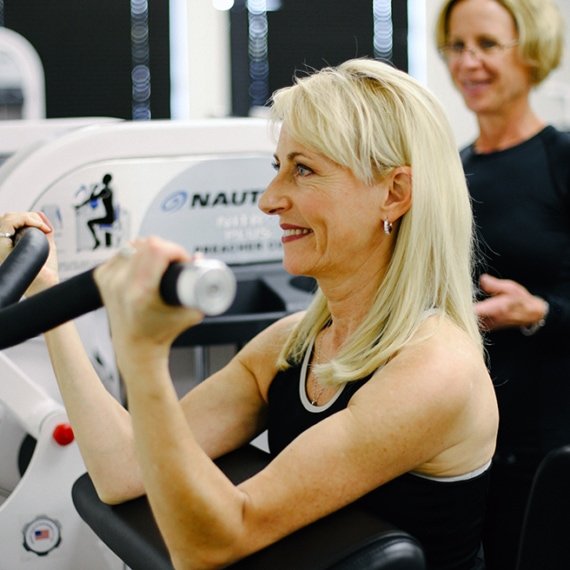 To take the safest approach in returning to your in-person workouts you should have:
A private, intimate workout space that is easily cleaned and monitored.
A clinically controlled environment that facilitates safe, efficient & effective workouts.
Exercise that boosts immunity. ?? Slow-motion Strength Training.
The Perfect Workout provides all of these for you and will continue to do so.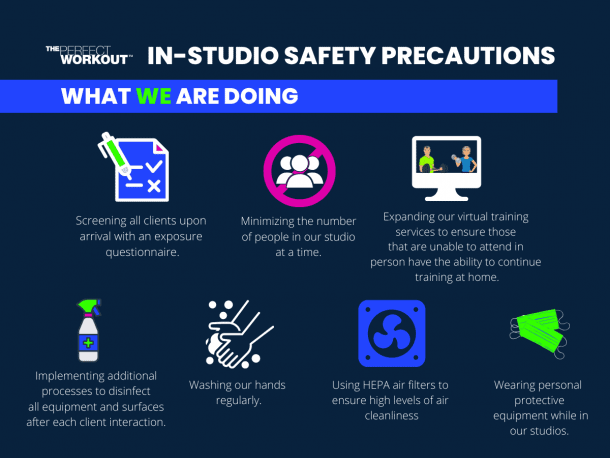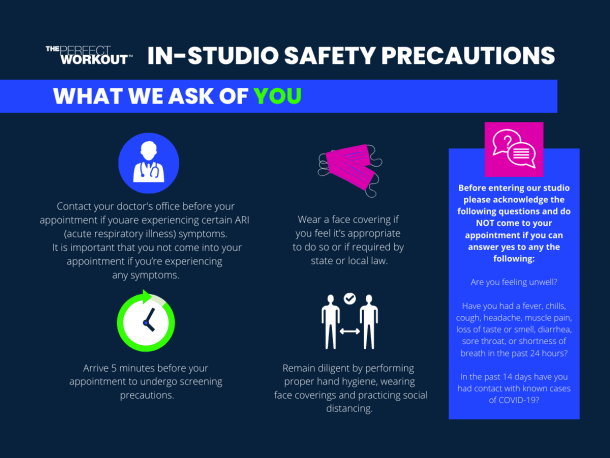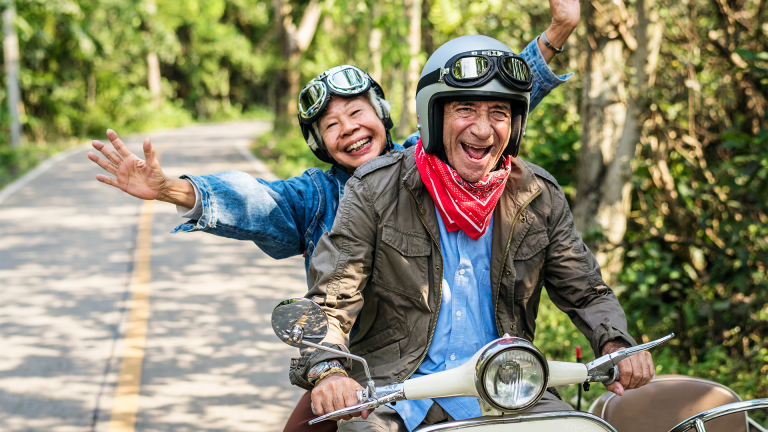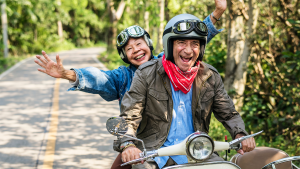 We're shining a spotlight on an often-overlooked yet scientifically-proven key…
Read More »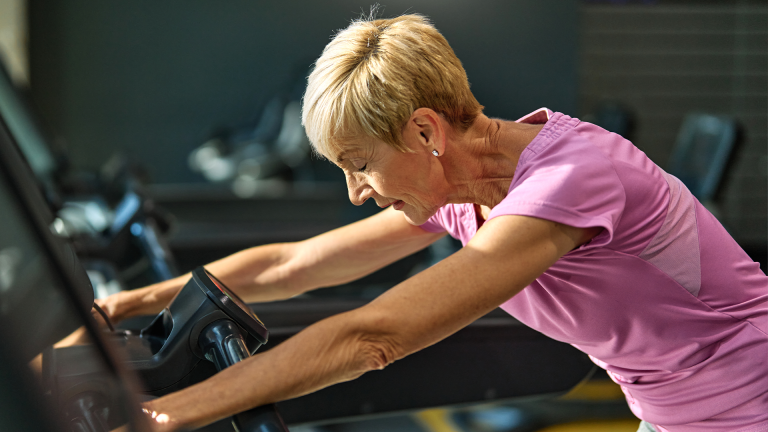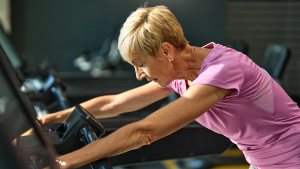 Living with elevated cortisol levels can feel like a battle against your own body…
Read More »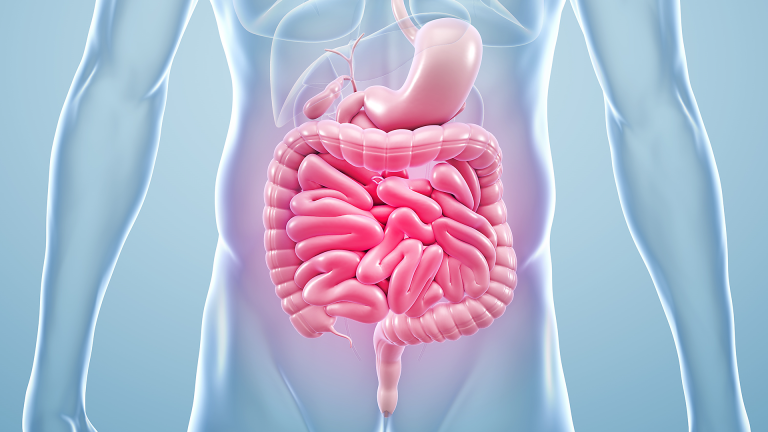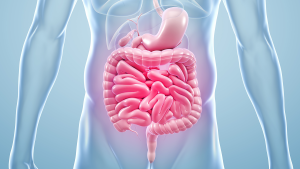 Did you know, your gut is home to over 1,000 bacterial species…
Read More »