Personal Training Studio

Huntingdon Valley, PA
The Perfect Workout specializes in helping people improve their health and wellness and is serving the town of Huntingdon Valley, PA. If you live in the Huntingdon Valley area, and want to improve your body and health, take a short drive up Veit Rd and work with a Personal Trainer today. Our slow-motion strength training method is scientifically proven to help you get better results, in shorter periods of time. To work with one of the Personal Trainers at the Hungtingdon Valley location, or to learn more, call us at the studio! TrainersHow It Works
460A Veit Road Suite A
Huntingdon Valley, PA 19006

| | |
| --- | --- |
| Monday | |
| Tuesday | |
| Wednesday | |
| Thursday | |
| Friday | |
| Saturday | |
Trainers At This Studio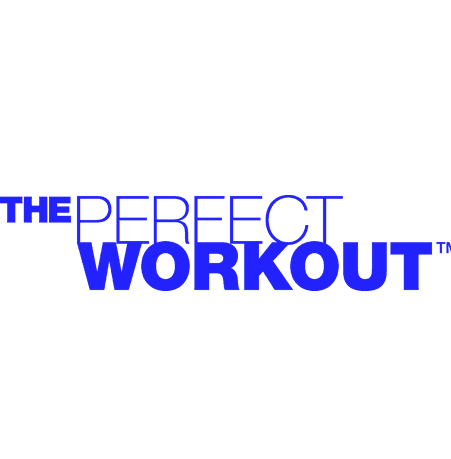 Ryan Porch
Personal Trainer
Personal Trainer at:
Jenkintown, PA
Huntingdon Valley, PA

After gaining weight in college, Ryan Porch turned to strength training to change his body. After consistently lifting weights, he lost 20 pounds and had more strength to do things he loved like rock climbing. He decided to learn more about strength training which led him to discover slow-motion strength training, a method that seemed perfect.
Now, Ryan is a part of The Perfect Workout team and trains clients in our Philadelphia region.
Ryan loves encouraging his clients to hit their goals, and pushes them to achieve their absolute best. "I won't let you quit if I believe you can achieve more."
Coming from a family of educators ,Ryan will always go the extra mile to explain exercises and muscle function to his clients so they can understand how their workouts are producing results.
Ryan takes pride in coaching his clients to success, safely and efficiently at The Perfect Workout.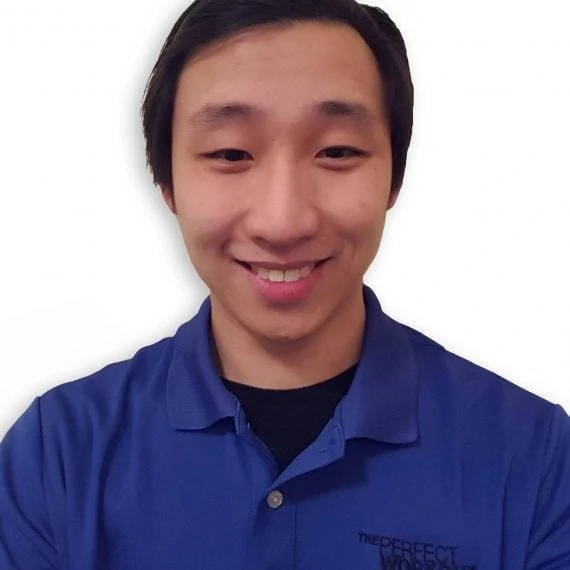 Kyle Ea
Personal Trainer
Personal Trainer at:
Huntingdon Valley, PA
Jenkintown, PA

Kyle Ea was a total gym fanatic. He used to work out 1 to 2 hours a day, 6 days a week. After doing that consistently for a year, he started to notice pain in his left wrist when he lifted. Even a wrist safety band didn't help.
At his first session with The Perfect Workout, Kyle was taught about the slow-motion technique. He could feel his muscles getting stronger and his wrist didn't hurt at all! That's when he replaced all his old gym training methods with slow-motion training. "I'm stronger, I sleep better and I exercise 20 minutes twice-a-week instead of 2 hours every day."
Kyle felt so strongly about The Perfect Workout that he decided to join the team and become a Certified Personal Trainer. In 2018, Kyle joined the Philadelphia region and has been working with clients all over. He really enjoys working with each client directly as opposed to working with group classes. "1-on-1 gives me the opportunity to really engage with clients and learn about them. It's distraction free for the both of us and I think it is one of the keys for us getting great results for our clients."
One of his clients, Clare had been a powerlifter years ago and had hurt her knees, elbows, and wrists. After the first 4 months of training with Kyle, she didn't have elbow or wrist pain anymore, and her knee pain improved immensely!
Kyle believes that The Perfect Workout is the safest, most effective and least time-consuming workout ever and looks forward to sharing it with as many clients as possible.
John Verlinghieri
Personal Trainer
Personal Trainer at:
Ardmore, PA
Huntingdon Valley, PA

John played competitive soccer from early childhood through high school. After high school he went on to attend Bloomsburg University and began his studies as a Business major, later transitioning into Exercise Science. After college, John started working as a full-time Personal Trainer while attending graduate school at West Chester University. He found personal training to be rewarding and was able to utilize his Exercise Science degree right away.
With years of experience in Personal Training, John had become familiar with slow-motion strength training. In fact, he utilized the special exercise protocol with many of his personal clients. He was introduced to the Perfect Workout and felt the semi-private studios offered him an enticing opportunity- to continue personal training with like-minded trainers and immerse himself in slow-motion strength training.
John joined The Perfect Workout in 2018 and began training at many locations across the Philadelphia region. He loves the 1-on-1 approach with each client and the unique experience it offers. "The great thing about coaching is that no relationship is exactly the same and understanding that helps me relate to our clients in a more impactful way. When clients relay their successes to me it is extraordinarily rewarding to know that I had something to with that success."
John has seen improvements in his own strength and stamina since consistently working out at The Perfect Workout "Power is something that is required for rock climbing and the other sports that I am involved in, and slow-motion strength training has boosted my performance."
John thoroughly enjoys working with his clients and fellow trainers. "By nature, I am a social person and like communicating. While there is work to be done at the studio, we have built great relationships amongst the team and with the clients. And we have some fun too." He thrives on providing great service to his clients and feels like there is nothing more energizing than having a hand in someone reaching their health and fitness goals.
After dedicating himself to his clients and the entire Philadelphia region, John was promoted to Facility Manager. In late 2018 he began leading the Huntingdon Valley and Jenkintown locations. Leading both studios has come completely natural to John. He enjoys coaching different personalities and leveraging each person's individual strengths. "The biggest goal in my career has always been staff development. I want to provide them the support and leadership they need to get where they want to go".
While John has many hobbies, rock climbing is his favorite. It requires patience, strength, situational awareness and mental fortitude. "I enjoy the hard work of putting the pieces of the puzzle together that it takes to get there." Along with his passion for personal training and rock climbing, John enjoys mountain climbing, kayaking, white water rafting, and hiking.
John is constantly working toward being able to create great relationships with every client in the studio. He's also got growth on his goal list! "Growth within my role is very important to me and also growth within the organization". He strives to be the best he can each day and wants his work as a Personal Trainer and Facility Manager to demonstrate that. "The most important thing to me is that I am with an organization that has a great culture and that appreciates the effort of its employees...and with The Perfect Workout I have that."