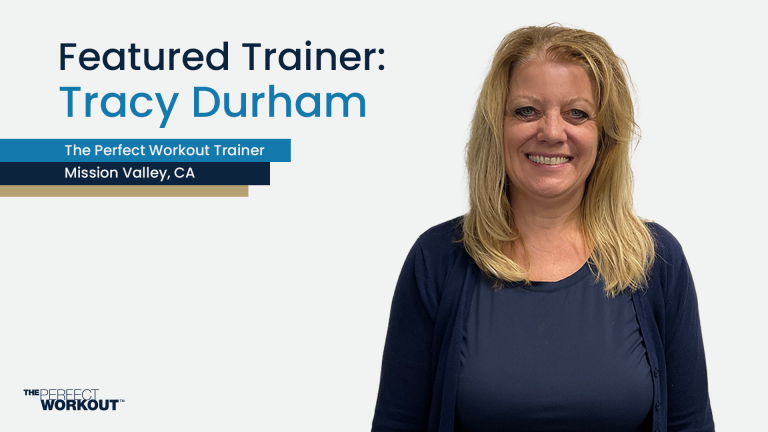 From 20 years in the corporate world and 85 pounds overweight to marathon runner in her 50s and now Personal Trainer at The Perfect Workout, this is Tracy Durham's story…
—
"I was in high-powered sales for 20 years and walked away from that to start my own company with my husband. Despite the success of building a business from the ground up, I became very unhealthy in the process and ended up gaining 85 pounds.
I remember seeing a picture of myself one day and I was shocked.
Not long after, I started having chest pains and I was losing my eyesight. It totally freaked me out.
So, I went on a quest to make a change. I signed up for the Rock-n-Roll Marathon in San Diego with 8 months to train for it.
And I did it.
I completed the marathon, but not long after, I thought, 'now what?'
A friend urged me to get into personal training because of my own physical transformation, and the fact that I was a woman in my 50s.
It really resonated with me because during my own journey I felt like I had nobody to talk to. Nobody knew how hard it was to be a working mom, to stay focused and consistently get to the gym. It would have been so great to have a trainer to do that with instead of just on my own."
Read about other women over 50 who have lost over 50 pounds!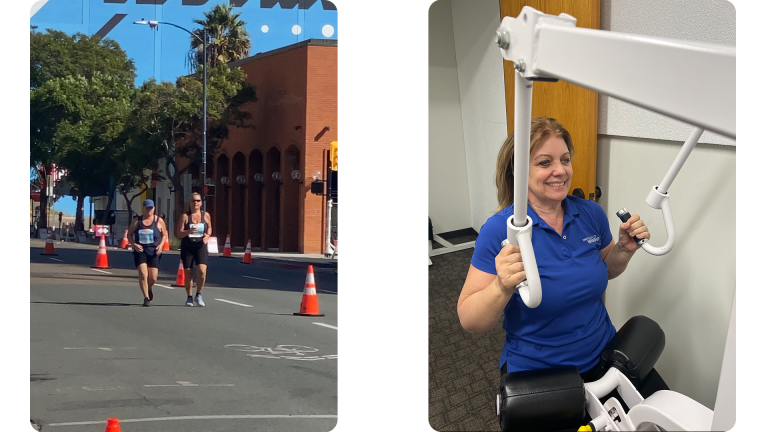 After getting certified as a Personal Trainer through NASM and The Perfect Workout, Tracy was selected to join the training team in Mission Valley, where she's been making a big impact on member's lives.
"It's been a great experience and I absolutely love it.
One of my members was in a very dangerous situation. She is severely overweight and when she first started with me, she couldn't stand at all. We eventually worked on her strength and balance to where she could stand for 30 seconds at a time. Now she can stand for 2 minutes.
She's made huge strides, and instances like that are the reason I get excited to go to work everyday."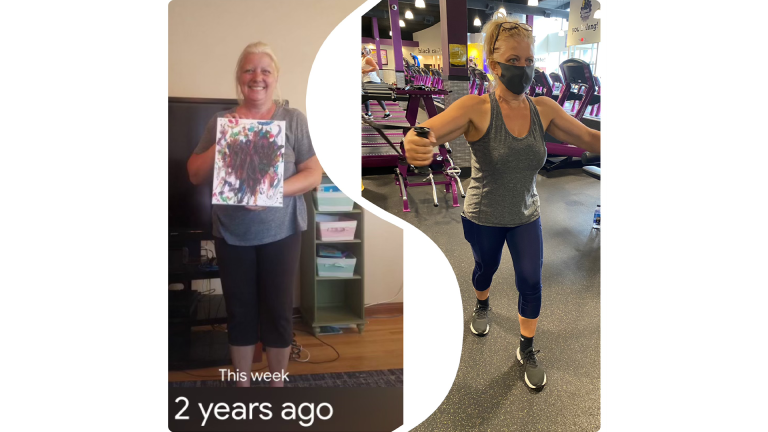 "Another one of my members, Bonnie, is a nurse and was convinced she just didn't have time to workout. After much soul searching she found 40 minutes a week to do The Perfect Workout. After just 4 sessions she reported to me that she was sleeping better, her anxiety was starting to fade and her depression was easing. She comes in now smiling and has started talking about dating again! She has decided to get back to who she used to be.
This is why I love coming to work!
I get up every morning with butterflies in my stomach because I'm so excited to come in.
As for me, I'm grateful to be able to do this workout after being as unhealthy as I was and working so hard to get here.
I'm not giving this up for anything. This is my 20 minutes."
Living with elevated cortisol levels can feel like a battle against your own body…
Read More »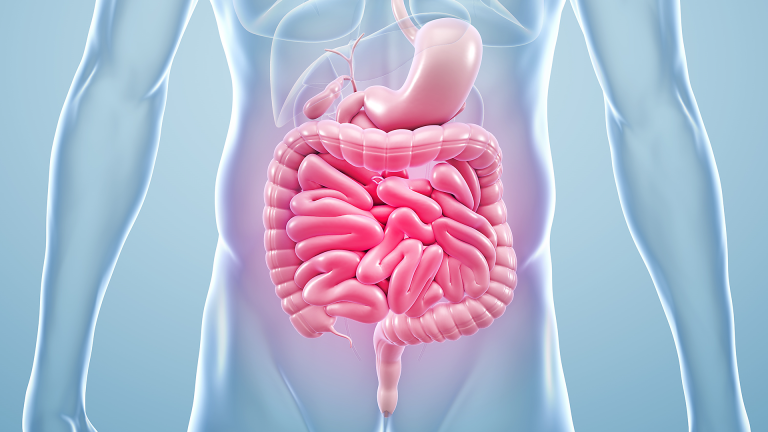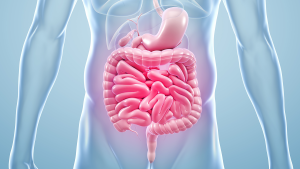 Did you know, your gut is home to over 1,000 bacterial species…
Read More »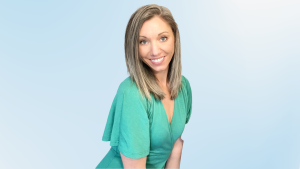 Certified in group fitness, functional training, & Slow Motion Strength Training…
Read More »