bill says strength training reversed his aging!
If you challenge Bill Mueller to do something, chances are he'll take you up on it and stick with it. Fifteen years ago, a friend challenged him to come to Soo Bahk Do, a Korean Martial Art. He's been doing it twice a week consistently ever since and has reached the third degree black belt level. A year ago Bill found out about slow-motion strength training the same way, from his wife's friend who was already a client at The Perfect Workout. "I was totally skeptical," he says. "I had heard about either using big weights to build mass or light weights for definition," says Bill. "I had never heard of slow-motion strength training, though." Curious, he tried a free introductory workout at the Mission Valley studio, started feeling better right away, and signed up.
A few years back Bill did weight training and swam at the YMCA. At age 64, he was fit and trim at 145 pounds, but says he didn't have a lot of muscle mass, and never had a personal trainer before. He was also looking to strengthen his bones since he has a bit of osteopenia, a condition where bone density levels are lower than normal. His hard work with Anna, his trainer, has paid off nicely. In the same way he's committed to his martial arts, he's committed to his Monday and Friday strength training workouts, which goes a long way toward getting good results.
Bill's general sense of well-being has improved, he's gotten a lot firmer and actually gained weight, and says, "I feel so much more fit now. That's all the benefit I need." He went from 145 pounds with little muscle, to 155 pounds with more muscles and strength. If you think it's because Bill is super-disciplined and a fitness fanatic, think again. Like most of us, he says, "I get lazy easily. On my own, there's no way I'd squeeze out all the reps that Anna does. She's pretty low-key but very positive with encouragement. She keeps good track of everything and lets me know I'm making progress as I'm going along. There's no way in the world that I would ever work this hard without her encouragement and guidance. No one is going to work themselves to total exhaustion by themselves."
That's the key to slow-motion strength training – getting to the point of complete muscle exhaustion. It's a rare person who can achieve that by themselves working out at a regular gym, which is one of the reasons Bill didn't get these kind of results before. Even more than the physical part, Bill claims that the mental part of The Perfect Workout is the toughest. "The ability to focus is hard as you get tired. Left to my own devices, I'd probably quit three or four reps sooner than I do."
An administrative law judge, the 20-minute twice-a-week workouts fit into Bill's schedule well, and he has no plans to stop. "You feel better overall. Just because I'm getting older doesn't mean I have to decline physically. If I could stay where I'm at as I get older I'd be delighted."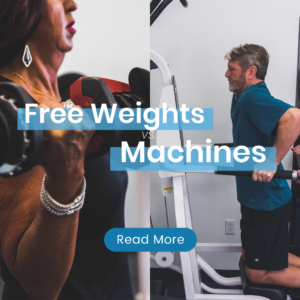 Free Weights vs Machines, What's Better? Free weights or machines? This debate has existed in the fitness industry since the first strength training machines were
Read More »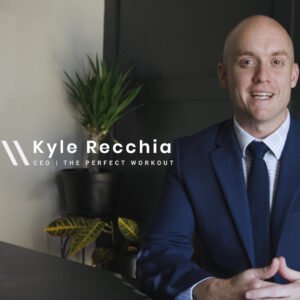 The Value of Virtual Training Mission Monday Episode 12 In the last two years, we've become a remote world. Many people now use platforms like
Read More »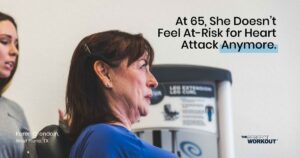 At 65, She Doesn't Feel At-Risk for Heart Attack Anymore. "I knew I needed to make a change in my life. I wasn't working out
Read More »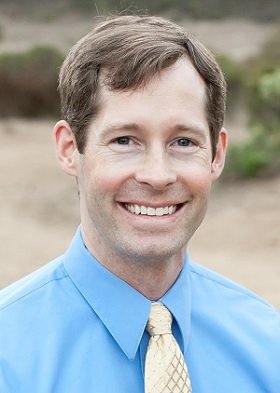 Matt Hedman is a Master Level Super Slow instructor and the founder of The Perfect Workout, which is the largest privately-owned 1-on-1 personal training company in the United States with over 60 fitness studios nationwide. He graduated summa cum laude with a bachelor's degree in Aeronautical and Astronautical Engineering from the University of Washington. He worked briefly as an engineer in GE, until he found his passion for HIT, and pursued a career in personal fitness training.