debbie lost 15 pounds and a clothing size, and gained strength and confidence she could't find at traditional gyms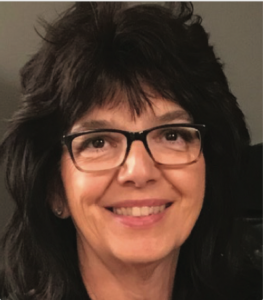 Before hearing about The Perfect Workout, Debbie Michalski tried many different workouts and diets to lose weight. "Nothing was working," she says, though it wasn't for lack of effort. When Debbie first made the decision to shed some pounds 11 years ago, she motivated herself to work out regularly and eat better.
She tried gym after gym but didn't want to commit to any of them because they didn't help her understand what was really needed. Beyond the ineffective workouts, regular gyms wouldn't give Debbie any nutritional guidance, something she wanted to focus on but didn't know how to start. "I knew, somehow, I was failing. I wasn't helping myself."
Finally, enough was enough. Debbie decided to give The Perfect Workout a chance after hearing Chicago newscaster Bonnie Greene rave about it on her radio show. After her first slow- motion strength training workout at The Perfect Workout's Orland Park, Illinois, studio, she could tell this was something different. "I couldn't believe it! I never realized how beneficial strength training could be." The short, powerful workouts and nutritional advice from her trainer were both easy to incorporate into her daily life. It drastically improved Debbie's health and erased her doubts about finding a workout program that worked for her.
The biggest change Debbie noticed right away was her arthritis pain decreasing. "When I started in April, I couldn't untwist a water bottle top." A few weeks later, not only could she perform physical tasks her pain used to make impossible, but she started fitting into her old clothes better and standing with better posture. People started complimenting her slimmer appearance, and she felt happier and more confident. She always made sure to tell them right away about The Perfect Workout and slow-motion strength training because "it's the best thing ever."
Debbie attributes her success with The Perfect Workout to the incredible personal attention she gets from her trainer. She says that unlike personal trainers at the old gyms she tried, The Perfect Workout trainers allow you to "focus on yourself." Instead of having to fumble with the machines and worrying about logistics, "you can concentrate on really breaking down the muscles." She also praises her trainer for being attentive to her individual needs. "Jeff is always looking to help. His suggestions turn out to be solutions."
Now that she's lost 15 pounds and dropped a size, Debbie is committed to The Perfect Workout for the long term. She describes it as "life-changing" and "a lifestyle, not a fad." Seeing the great results slow-motion strength training has had on her weight, appearance, and comfort, she looks forward to going all the time. "It's a great way to start your day. I always say, The Perfect Workout – it's in the name. It's perfect!"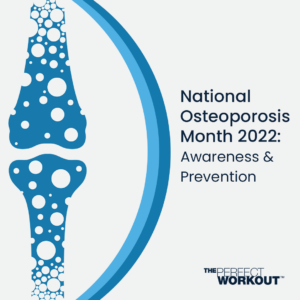 Osteoporosis is diagnosed when a person has suffered a significant loss of bone mass…
Read More »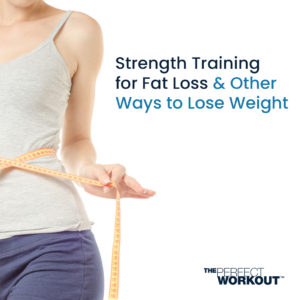 Why strength training is valuable to losing weight and other habits that help with fat loss.
Read More »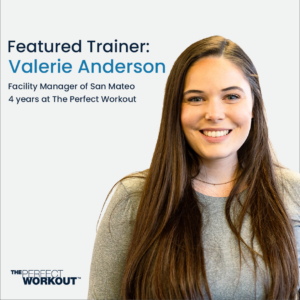 Valerie began working on her own personal fitness in 2016. She researched different…
Read More »