Full Range of Motion While Strength Training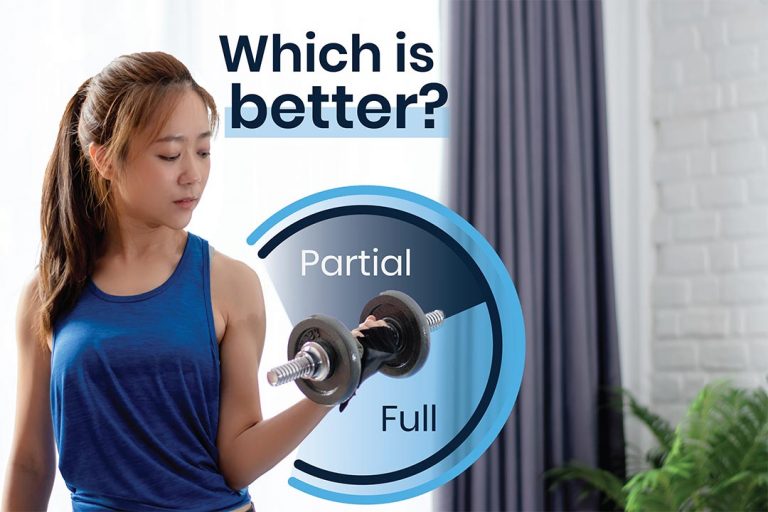 Strength training isn't simply "lifting things." In fact, there's a science to strength training. When that scientific approach is used, great results are achieved.
One of the pillars of exercise is effectiveness – and one science-backed way to ensure exercise is effective is to lift challenging weights using full range of motion movements. (Pushing or pulling a weight as far as you can possibly go on an exercise.)
Unfortunately when many people do lift challenging weights, they sacrifice range of motion.
Examples of shortcutting range of motion include:
Leg Press: Beginning with the thighs far away from the body instead of closely, leaving very little room for movement.
Leg Curl: Not pulling the heels all the way back on the leg curl, past 90 degrees.
Biceps: Curling the weight 90 degrees or less before lowering the weight.
This is concerning as full movement is key to achieving the benefits of strength training!
Why Do People Lift With Limited Range Of Motion?
Before we get into the benefits of full movement, why do people lift with partial ranges of motion? There are a few reasons:
Lack of awareness of good form. We're not all exercise professionals. Many people we've seen in public gyms simply might not know what full range of motion is, or they don't know it's value.
Strengthening a part of a movement. Our muscle strength varies in an exercise. On the leg press, we are weakest at the start and strongest when our knees are almost straight. Some use partial reps in the weakest part of the movement to gain more strength. Your personal trainer might recommend this if they feel it's the best course of action to modify an exercise and help reach your goals.
Limited joint movement. For older adults, people with arthritis, or people who had periods of severe inactivity (i.e. bed rest), joints may be very stiff. Thankfully, for those of you who fall into this group, strength training will help you increase range of motion by lengthening muscle fibers and reduce stiffness by producing synovial fluid, an oily substance made by the body to lubricate joints (Interdisciplinary Toxicology). In fact, a research article featuring 11 studies and over 450 people concluded that strength training is just as effective as stretching for improving joint movement.
Injury/pain. If you have a joint which was previously injured, has pain, or is arthritic, it's possible that you are performing a partial range of motion in some exercises. This is a wise approach as it's better to move in a limited but pain-free range of motion than to avoid the exercise entirely. Your personal trainer might recommend this if they feel it's the best course of action to personalize the exercise to your body's needs.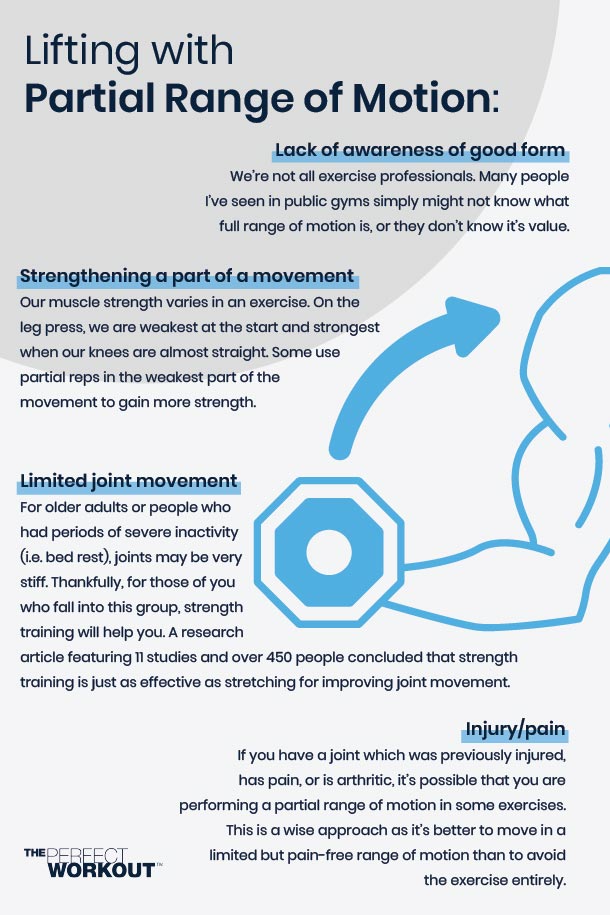 Benefits of Training With Full Range of Motion
Unless pain, injury, or joint stiffness limits movement, The Perfect Workout's trainers coach lifting through a full range of motion on each exercise. This is intentional and one of the important ingredients in The Perfect Workout formula.
There are a few benefits to training with a full range of motion:
More strength gained. People who train with a full range of motion gain more overall strength than those who train in a partial movement.


More strength at all angles. If you only perform only half of the leg press movement, your thighs and butt will only become stronger in that half of the movement. Therefore, training through a full movement leads to greater muscle strength at all angles of a joint's movement.


Additional muscle size growth. In almost every study comparing full versus partial movements, using a full range of motion led to superior muscle gains.


Increased flexibility and reduced stiffness. Using as much range of motion as possible in a strength training exercise will help lengthen muscle fibers and reduce stiffness by producing natural joint-lubricating synovial fluid in the body (Interdisciplinary Toxicology).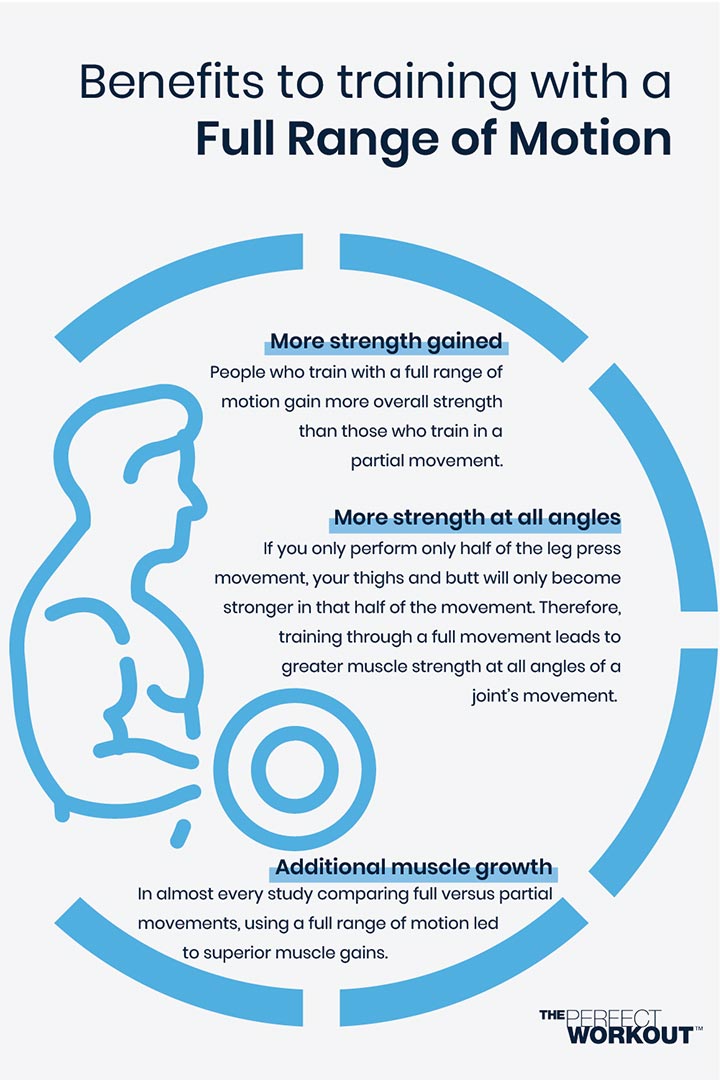 How to Find Your Ideal Range
Not everyone's range of motion is going to be the same. Finding your ideal range of motion on an exercise may require a little bit of trial and error in the beginning. Your trainer will adjust every exercise to your body's needs, including range of motion, using a combination of "adjustment points," "axis points," "hole gaps," and other seat settings.
Adjustment points help to… that's right, adjust parts of the machine to properly fit your body. Whether you are long in the torso or short in the legs, your trainer will use adjustment points to align your joints to the right place and help find your perfect seat setting and range of motion.
Most adjustment points are easy to find on machines because they are often brightly colored handles or pins. Look for yellow dots or handles on our Nautilus machines.
Some machines also have what we call axis points, or axis of rotation. These are typically seen on isolation exercises where one muscle group is targeted and one joint is used, like on our Preacher Curl machine.
Think of these axis points as guides to be lined up with the joint used during the exercise. On our Preacher Curl there is a red dot that serves as an axis point for the elbows. Ideally, you want the elbow joint lined up with this point the entire exercise to allow for proper extension and flexion during the range of motion.
Most adjustment points are also brightly colored and just as easy to find on machines. Look for red axis points on our Nautilus machines.
Hole gaps help increase or decrease the distance of an exercise's starting point (and therefore the total distance traveled in an exercise) by inserting a pin to hold a gap between a weight plate or set of plates in a weight stack. For instance, someone with shorter arms using a Compound Row machine would want to increase the hole gap to bring the handles closer to them so that they can reach the handles at the beginning of the exercise.
Your trainer may also increase a hole gap to create an easier range of motion at the beginning of an exercise, or decrease a hole gap to make the exercise more challenging.
It may feel a little bit like musical chairs when trying to figure out your ideal range of motion and seat settings. Get in the machine. Get out. Make an adjustment. Repeat until you find your sweet spot. Luckily, all trainers at The Perfect Workout are experts and finding this for you and can do so quickly.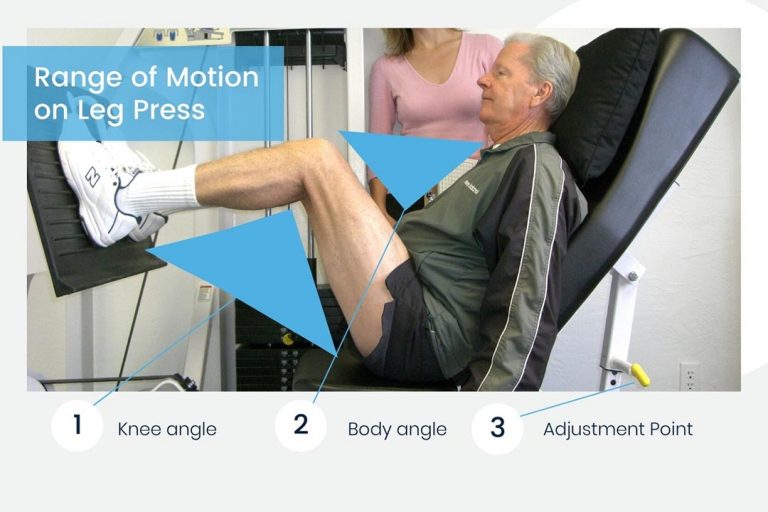 If you are reading this but use partial movements due to past injuries or pain, don't stress. You can still gain strength and muscle in a partial range of motion.
Ideally, your joints will become stronger and healthier over time. As this happens, you and your trainer will increase the range of motion until eventually reaching a full movement.
Training through a full movement leads to better results. The Perfect Workout's trainers will ensure that you are safely lifting as far as you can during each exercise. As a result, you'll become the strongest and fittest "you" possible.
Afonso, J., Ramirez-Campillo, R., Moscao, J., Rocha, T., Zacca, R., Martins, A. … Clemente, F.M. (2021). Strength training is as effective as stretching for improving range of motion: a systematic review and meta-analysis.
Pinto, R.S., Gomes, N., Radaelli, R., Botton, C.E., Brown, L.E. & Bottaro, M.J. (2012). Effect of range of motion on muscle strength and thickness. Journal of Strength and Conditioning Research, 26(8), 2140-2145.
McMahon, G.E., Morse, C.I., Burden, A., Winwood, K., & Onambele, G.L. (2014). Impact of range of motion during ecologically valid resistance training protocols on muscle size, subcutaneous fat, and strength. Journal of Strength and Conditioning Research, 28(1), 245-255.
Schoenfeld, B.J. & Grgic, J. (2020). Effects of range of motion on muscle development during resistance training interventions: a systematic review. SAGE Open.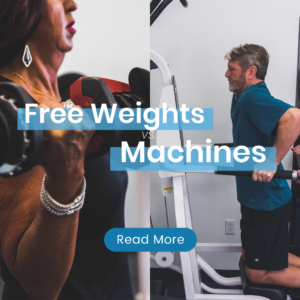 Free Weights vs Machines, What's Better? Free weights or machines? This debate has existed in the fitness industry since the first strength training machines were
Read More »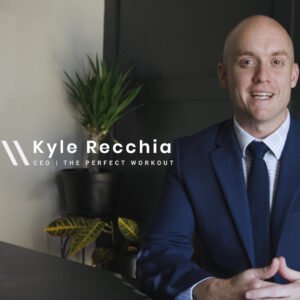 The Value of Virtual Training Mission Monday Episode 12 In the last two years, we've become a remote world. Many people now use platforms like
Read More »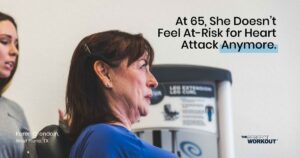 At 65, She Doesn't Feel At-Risk for Heart Attack Anymore. "I knew I needed to make a change in my life. I wasn't working out
Read More »
Dr. Sean Preuss is a faculty member in the exercise science department at Bryan University. He spent a decade as a personal trainer, instructing over 12,000 personal training sessions. He authored the book/e-book The Heart Healthy Lifestyle, which is a research-based lifestyle guide for preventing type 2 diabetes. Sean earned a Doctorate of Education, focused in kinesiology, from UNC Greensboro and a Master of Science in Exercise and Wellness from Arizona State University. Through his work, Sean aims to help people achieve health and happiness through the adoption of effective lifestyle habits.