The Perfect Workout helps Eddie match her grandkids' energy
Eddie Newman is a fit woman. She's always liked working out and, at 70 years old, she's healthier and more vibrant than most people her age. So why did she feel the need to change up her regular gym routine and try out The Perfect Workout two years ago? "I wanted to go further. I needed something that would make me even stronger and tone me up."
Her old gym wasn't giving her the push she needed, so she went in for an intro session at The Perfect Workout's Pasadena studio. A complete workout in 20 minutes? She had to see it for herself. Turns out, it was exactly what she was looking for. "I liked the atmosphere, and having an instructor guide me through the workouts really helped motivate me."
Since starting at The Perfect Workout, Eddie has seen even better results than she expected. She's lost 7 pounds, trimmed 5 inches off her waistline, and seen growth on all of the machines. When she first started at the Pasadena studio, she was lifting 200 lbs. on the leg press. Now she's up to 282.5! She credits much of her success to the individual attention she gets from her trainer, Anwar.
"That one-on-one is what keeps me coming back. You don't have to think a lot—you just push through it. Anwar helps me get there." One reason Eddie's sessions at The Perfect Workout get the most out of her is that they're only 20 minutes long. "Sometimes I'm on a machine and I want to give up, but then I remember I only have a few minutes left. So I keep going, to reach muscle success!"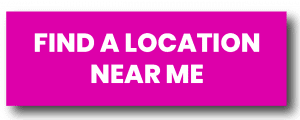 Slow-motion strength training at The Perfect Workout has given Eddie the toned physique she wanted, and her family and friends have taken notice. "They see me and they want a brochure—they know how good it's been for me." People often think she's a lot younger than she is, too. "I want to look like you when I'm 70!" she often hears. But the best part about Eddie's fitness success is how it's helped her do the things she loves.
She has two grandchildren—4 and 2 years old—and they always want Grandma to get on the floor and play with them. That used to be too hard on her knees, but now she's flexible enough to get down with no problem, and she's finally able to keep up with the little ones' energy. Now that she's on the right path, Eddie's goal for the year is to strengthen her abs even more, and to keep the weight off. She knows she can do it. "That 20 minutes just makes all the difference."