Featured Trainer Kippy Benefield
Featured Trainer Kippy Benefield
Born and raised Texan, Kippy Benefield is passionate about being fit and feeling good which led to her career as a Personal Trainer…
But just like our Founder, Matt Hedman, Kippy struggled with osteoarthritis in her knee. She battled constant pain and swelling, making it hard to exercise comfortably–let alone enjoy it.
She knew there had to be a better way to exercise without the constant aches and pains. After doing some research she found slow-motion strength training.
This brief and intense way of exercise changed the way she strength-trained forever.
"Slow-motion strength training has kept me safe and strengthened my quadriceps, my hamstrings, and my calves to the point where I don't have pain or swelling anymore."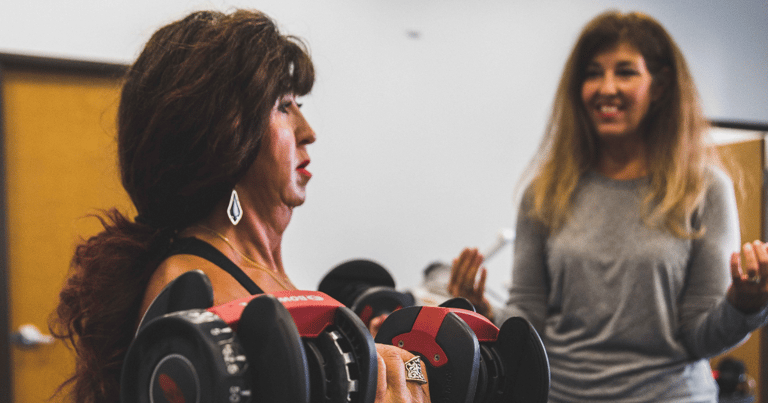 Kippy also feels like this workout has helped her through a big transition in her life. "I can't say enough about how this method has kept me feeling good and strong through menopause and now post-menopause."
The workout alone made a profound impact on Kippy's health and life, so she decided to become a bigger part of it.
"I saw the difference exercise has made in my life, and, as I aged, I wanted to help other people get healthier too."
In March 2015, Kippy went through the extensive certification process and joined The Dallas team of Personal Trainers at The Perfect Workout.
She loves the personal side of training others as she gets to work closely and knows almost everything about her members.
"The relationships are priceless. The biggest reward is celebrating all the victories, big and small."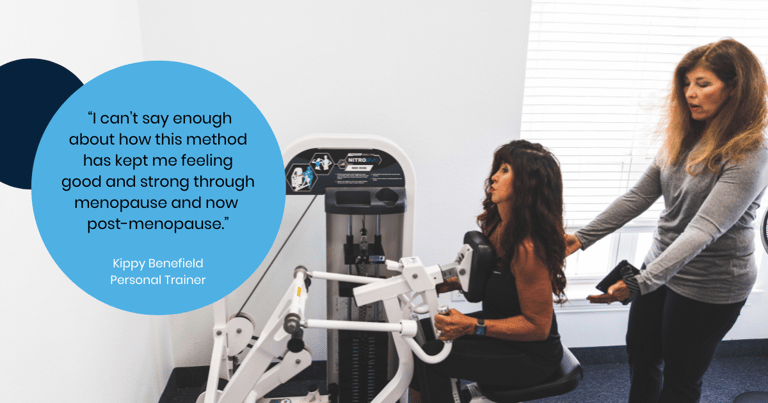 Not only has Kippy experienced results herself but she's helped many members make significant changes in their personal health and well-being.
One of Kippy's members had hip replacement years ago and she trained at The Perfect Workout before having surgery.
After she went through Physical Therapy, she came back to train with Kippy, and they started rehabbing her. This post-surgery member could only press 20 pounds on the Leg Press when she returned, and now she is pushing 215 pounds!
Kippy's had members who've had incredible strength gains, along with some results you can't exactly see – but definitely feel.
"I have another member who reversed osteopenia by being on a once-a-week workout regimen… after having it for 10 years."
Kippy looks forward to helping as many people as possible reach their fitness goals by educating them about our method of strength training and coaching them to succeed.
Kippy Benefield
Certified Personal Trainer
Colleyville, TX
—
If you would like to find a trainer near you, see all of our locations here. If you are new to The Perfect Workout, try a workout with us and book your FREE Introductory Session.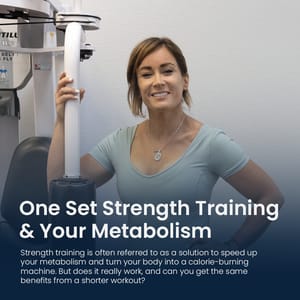 Strength training triggers an increase in metabolic rate immediately following a…
Read More »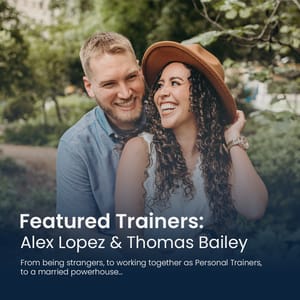 From being strangers, to working together as Personal Trainers, to a married powerhouse…
Read More »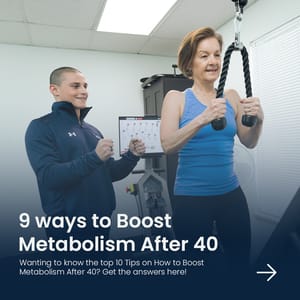 9 ways to Boost Metabolism After 40 Wanting to know the top Tips on How to Boost Metabolism After 40? Get the answers here! https://www.youtube.com/watch?v=ZdMu-64v08Y
Read More »