Featured Trainer: Valerie Anderson
For over 4 years, Valerie Anderson has helped her members with their fitness journeys. But this journey starts with Valerie's own mission to work on her health and body…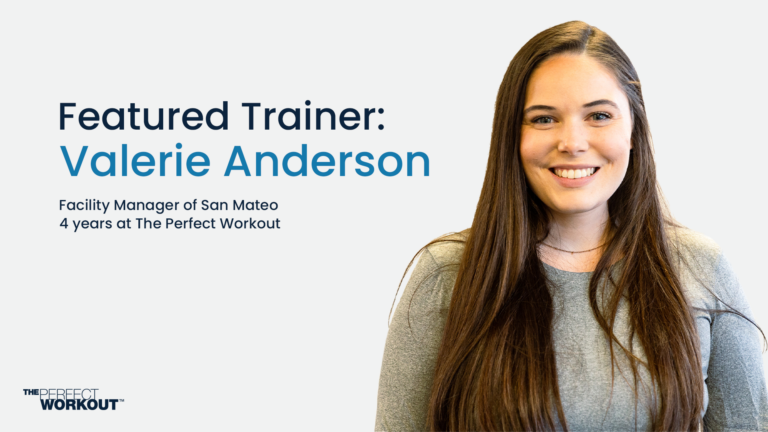 Valerie began working on her own personal fitness in 2016. She researched different types of exercises to educate herself on how to work out. Once she started seeing results, Valerie knew it was something she wanted to help other people achieve as well.
After becoming a Certified Personal Trainer and working with others, Valerie was introduced to a very specific niche of training… 1-on-1 slow-motion strength training.
"It wasn't like anything else I'd ever tried before. It was very challenging, but in a good way. I liked that I could take myself out of my comfort zone and challenge myself to make progress and gain strength."
Valerie was ultimately chosen to join The Perfect Workout's Bay Area training team, where she now manages and trains at the San Mateo location.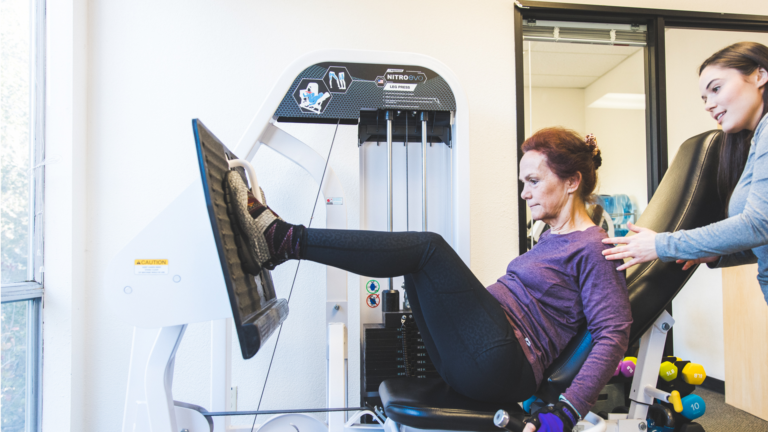 Before we dive into how impactful Valerie has been to her member's lives, let's celebrate a few wins she experienced herself…
"I've seen a lot of personal results from slow-motion training. I've gotten significantly stronger, and my body composition has changed by doing so.
I've lost over 30 pounds."
Valerie truly enjoys working 1-on-1 with members, and being able to build a friendship is one of the biggest perks.
"Coaching comes first. But having that sweet balance between coach and friend is really nice. Having a relationship with my members is what keeps me coming every single day and keeps me motivated to help them."
Speaking of motivating and helping them. Here are a few of those stories!
"One of the first members I worked with – I was able to help her lose 20 pounds through nutritional guidance and helping her gain strength and change her body composition.
I was able to help another member significantly increase her leg press weight to be over 300 pounds. It's very satisfying to know that I've been able to help someone really achieve their goals."
One of the things Valerie loves most about all the members she works with is helping them build strength and stability. The results they achieve inside the studio help them to feel more confident outside of the studio, in their daily tasks and overcoming fears like tripping or falling.
The foundation of HIT exercise is the same from workout to workout, but each trainer is different. You'll get different styles of coaching, different critiques, and varying advice. Here's sound sage advice from Valerie:
"The benefit of having a trainer during your workout is that someone is always going to push you more than you'll push yourself. Working out can be uncomfortable; it can be challenging. So when you have someone there to guide you safely with good form, pace, and breathing, you know that you're going to get a solid workout and that you're not going to be hurting yourself in the process.
This is a perfect workout for a reason."
Valerie Anderson
San Mateo, CA
The Perfect Workout Trainer & Facility Manager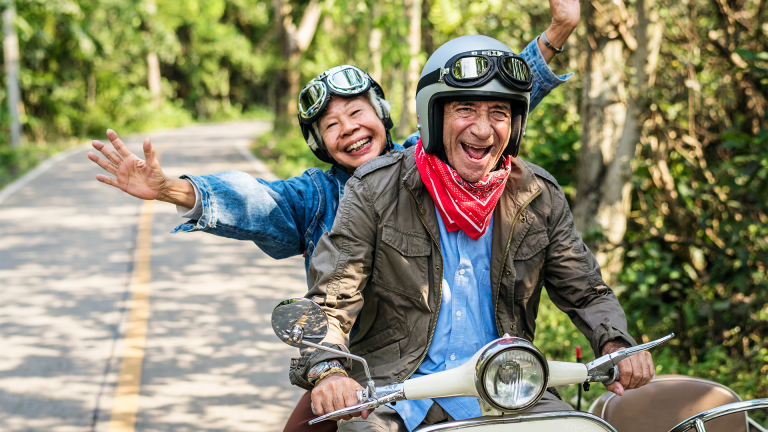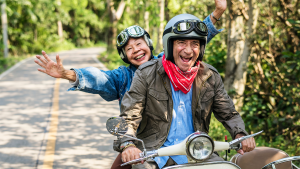 We're shining a spotlight on an often-overlooked yet scientifically-proven key…
Read More »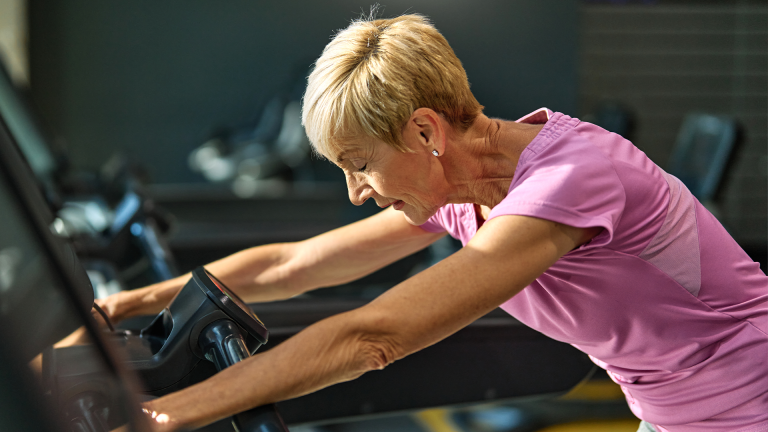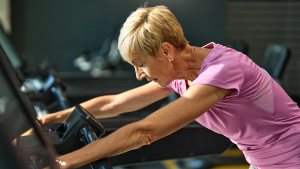 Living with elevated cortisol levels can feel like a battle against your own body…
Read More »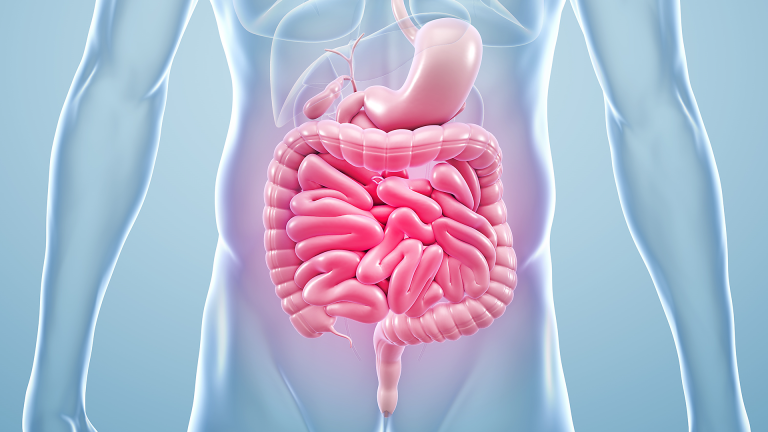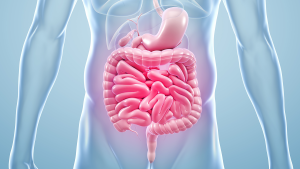 Did you know, your gut is home to over 1,000 bacterial species…
Read More »