From Alameda, California, Matthew Lau has always been active. Growing up, he played baseball, tennis, swam, and did rowing.
Matthew started lifting weights in college at the University of California, Irvine where he gained 20 pounds of muscle.
Matthew stayed consistent with his workouts and altered his diet to optimize his fitness goals. After years of focusing on himself and his fitness, he decided that he wanted to help other people with their health goals.
He was selected to join The Perfect Workout where he now helps members achieve their own health and fitness goals.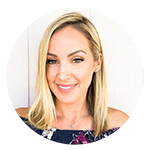 Jordan Thomson is passionate about fitness and helping others live sustainably healthy lives. Jordan joined The Perfect Workout in 2013 as a Personal Trainer in Newport Beach, CA. Since then she has helped expand our company with new studios in Chicago, IL and led teams of trainers in Philadelphia as well as Los Angeles. Now she serves as a creative mind within the Marketing team to help spread our mission to revolutionize the way people exercise.