Adra Nelson
Adra Nelson was born and raised in sunny San Diego. Growing up with four brothers, she became used to a life full of wrestling and sports, but picked up a few favorite hobbies of her own like volleyball, reading, snorkeling at La Jolla Cove, and hiking. Her active lifestyle created a passion for health and an interest in rehabilitation. Adra earned her Bachelor's in Exercise Science from BYU and is currently working on her Doctorate of Physical Therapy at the University of St. Augustine for Health Sciences.
In recent years, Adra became very passionate about running. She would run 3-4 miles every day. After experiencing knee pain, one too many shin splints, and a loss of muscle and strength, she turned to weight training as a solution. She learned that The Perfect Workout provides the most safe, effective, and efficient workout method, and ultimately adopted the method. Now, she exercises twice a week with slow-motion strength training and no longer has joint pain from running, has increased muscle tone and strength, and has more time to pursue her hobbies!
Adra loves the way The Perfect Workout emphasizes injury prevention, which was the final push for her to get certified as a Personal Trainer and join the San Diego team. She intends to incorporate slow-motion strength training into her career as a Physical Therapist and continue spreading our mission to revolutionize the way people exercise. Adra encourages everyone to incorporate this method: "it can fit into anyone's lifestyle, is efficient, and is safe for the joints."
Adra is grateful to be spending her days working with clients at The Perfect Workout and helping them reach their goals while continuing her education so that she can better help those around her!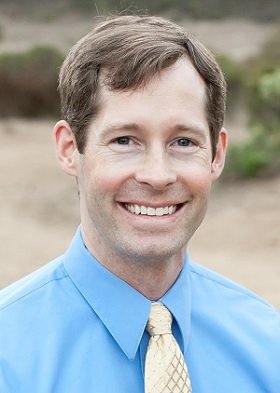 Matt Hedman is a Master Level Super Slow instructor and the founder of The Perfect Workout, which is the largest privately-owned 1-on-1 personal training company in the United States with over 60 fitness studios nationwide. He graduated summa cum laude with a bachelor's degree in Aeronautical and Astronautical Engineering from the University of Washington. He worked briefly as an engineer in GE, until he found his passion for HIT, and pursued a career in personal fitness training.