Alexandra Lopez
Alexandra was born in Colombia and moved to Texas at 6-years old. She grew up in Lumberton, a very small town in Texas, where her passion for health and fitness began when she started playing soccer. She played both soccer and tennis in High School.
Her passion for athletics and fitness grew stronger during her time in college, so much so that she majored in it. Alexandra earned her Bachelor's Degree in Kinesiology from Stephen F. Austin University, and in her free time, she spent a lot of time in the gym. It quickly became her biggest stress reliever and part of her daily routine.
Alexandra had future plans to specialize in orthopedic or pediatric physical therapy, but she wanted to begin helping people immediately. Personal Training felt like the perfect fit for Alexandra so she became a Certified Trainer and joined The Perfect Workout.
Joining the team has been a wonderful decision for Alexandra. She loves helping others and feels blessed to have the opportunity to help people reach their goals. "I love being able to create that personalized experience and forming real, productive relationships with all of my clients."
Slow-motion strength training and the culture at The Perfect workout has taught Alexandra a lot about health and wellness. "It's taught me the proper and safest way to workout, different nutrition tools, the importance of fueling your body with real food, and the importance of hydration." These tools have helped Alexandra get stronger, healthier and lose 10 pounds as a byproduct of her workouts. And now she gets to share what she's learned with her clients.
Many clients have seen results by working with Alexandra. One client in particular was able to raise her metabolism to normal levels. "She had done a popular diet program for a while, and lost a lot of weight but after her body adapted to being in such a caloric deficit it started to affect her metabolism and it really slowed down which caused her to gain the weight back. Slow-motion training helped boost her metabolism."
Alexandra is happy being a part of the Memorial team and looks forward to working with as many clients as possible. In the future, she hopes to take her knowledge of health and fitness and work with people with special needs, whether it's fitness training or doing recreational Therapy.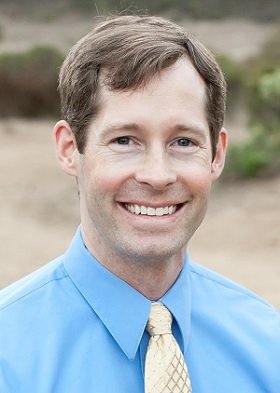 Matt Hedman is a Master Level Super Slow instructor and the founder of The Perfect Workout, which is the largest privately-owned 1-on-1 personal training company in the United States with over 60 fitness studios nationwide. He graduated summa cum laude with a bachelor's degree in Aeronautical and Astronautical Engineering from the University of Washington. He worked briefly as an engineer in GE, until he found his passion for HIT, and pursued a career in personal fitness training.