Alyx Tripp
Alyx is a New Orleans "Big Easy" native who has always had a passion for exercise and fitness. After high school she earned a track & field scholarship to the University of New Orleans in the pole vault. After a year, she moved to the Bay Area where she continued with track and field and ultimately earned her B.S. degree in Psychology and Social Action.
After graduating, Alyx took an assistant track & field coaching position at De Anza Community College while continuing to work part time as an applied Behavioral Therapist. Alyx wanted to expand her experience in fitness, so she began studying for her NASM Personal Trainer certification. Shortly after, she found The Perfect Workout. She fell in love with the slow-motion technique from her very first workout. "When I finished the first exercise I began to understand how amazing and tough the workout really was. I also realized how perfect my sport psych background would be for this kind of workout and the clients I'd be working with."
She ultimately joined The Perfect Workout and obtained her Personal Trainer certification. Having been a part of The Perfect Workout since 2018, Alyx has helped clients at to reach their full potential. Alyx strives to apply her knowledge to help each client overcome any mental or physical barriers in order to reach their goals. One of Alyx's top priorities as a trainer is to teach correct form at all times; she is committed to helping her clients establish body awareness which will help them achieve muscle strength and reach their goals.
Since starting with The Perfect Workout, she has personally felt the benefits! In college, Alyx started experiencing GI issues and would be stuck home sick for days. Once she started doing the slow-motion workouts consistently, she started noticing she wasn't getting ill as often and was actually gaining her appetite back. Since then, she has put on lean muscle mass and has not experienced a stomach episode. "That's HUGE for me!!"
Alyx intends to continue to grow within The Perfect Workout and to gain as much experience and knowledge as possible. She also has a personal goal to finish her Master's in Sport Psychology. "I love assisting others in bettering themselves and reaching their goals."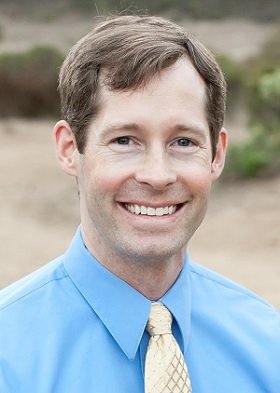 Matt Hedman is a Master Level Super Slow instructor and the founder of The Perfect Workout, which is the largest privately-owned 1-on-1 personal training company in the United States with over 60 fitness studios nationwide. He graduated summa cum laude with a bachelor's degree in Aeronautical and Astronautical Engineering from the University of Washington. He worked briefly as an engineer in GE, until he found his passion for HIT, and pursued a career in personal fitness training.