Angela Kading
Angela has been immersed in fitness her entire adult life. Growing up, she was an athlete who was always involved in sports. At age 18, she realized she was missing a key component to living an even healthier life and that was nutrition. She decided to learn as much as she could about food and how she could use it to her advantage- now she uses her knowledge to help transform her clients' lives.
Angela dove head first into her own nutrition research, creating healthier eating habits and even began adopting new cooking techniques. Making these shifts in her life ultimately helped her lose 55 pounds! After the first 30 pounds, Angela reintroduced strength training into her routine and the pounds continued to fall off. Her successful physical transformation lead her to uncerstantunderstand that with the right kind of diet and strength training, she had a formula for fat loss.
Angela had dual passions for fitness and food so she followed both! She got a degree in Culinary Arts as well as a Personal Trainer Certification through the National Academy of Sports Medicine.
After working for 3 years as a lead cook in one of California's most successful restaurants, and simultaneously training clients on her own, Angela decided she wanted to put her two passions and skills together in a more ideal environment. When she found The Perfect Workout, she knew it was a "perfect" match.
She became certified at The Perfect Workout and joined our Mission Viejo studio in 2015. Angela's success with clients and her growth-driven mindset, landed her the role of Certification Supervisor where she certifies new Personal Trainers in Orange County, Ca. After a couple of years, an opportunity presented itself for Angela to expand into yet another role, and she was chosen to lead the Tustin studio as Facility Manager.
"I've not only learned but truly grasped what Matt Hedman (our Founder) teaches. The body is like a car and the more miles you put on it, the more wear and tear it will have. By slowing things down, I have truly mastered what it means to make that 'mind-muscle connection' and get the most of each repetition in a shorter, more efficient amount of time. I'm thankful for all the injuries I have dodged by learning slow-motion strength training and why we do it."
Angela plans to continue her education in Nutrition and Corrective Exercise. As a Personal Trainer she hopes to inspire people with her caring approach and her knowledge of food and fitness, to make a positive change and have a lasting impact on their lives.
"I've worked with clients with brain disease, cancer, obesity, those we are severely underweight, 90-year-olds and a 14-year-olds. Everyone that steps through our doors is a success story because they made a choice to do something to live a longer healthier life."
Aside from training clients, certifying trainers, and running a studio, Angela is still super active in the kitchen. "If I'm not working I'm COOKING. I still absolutely love to feed my family and friends healthy, vegan food."
Angela's goal is to improve every day. She intends to make her studio a place where clients look forward to coming to, and want to share it with all of their family and friends. "My goal is to make my studio thrive to its fullest and to help our trainers and clients meet their full potential."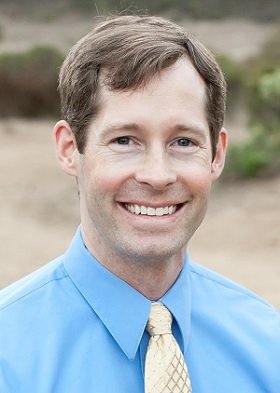 Matt Hedman is a Master Level Super Slow instructor and the founder of The Perfect Workout, which is the largest privately-owned 1-on-1 personal training company in the United States with over 60 fitness studios nationwide. He graduated summa cum laude with a bachelor's degree in Aeronautical and Astronautical Engineering from the University of Washington. He worked briefly as an engineer in GE, until he found his passion for HIT, and pursued a career in personal fitness training.