Ani Phyo
Ani Phyo is a champion athlete, USPL Power lifting gold medalist, Certified Personal Trainer, and Author of 6 books on wellness and nutrition. During her career she has developed wellness, nutrition, and fitness programs for The Ritz Carlton, Dr. Oz Show, Carnival Cruise Lines, and Adidas Headquarters, and of course, The Perfect Workout.
Ani has been passionate about fitness, nutrition, and wellness her entire life. "I love inspiring everyone to live life well, because when we feel good, anything is possible!" Ani is also a Whole Life Wellness and Nutrition expert, often quoted and seen in magazines and on TV shows such as The Dr. Oz Show and Travel Channel's Bizarre Foods with Andrew Zimmerman.
She graduated from Cornell University with a degree in Nutritional Sciences, Human Ecology Design and Business Management. Ani's post-graduate studies were in Psychology at the State University of New York at Buffalo. She worked with the U.S. Surgeon General of the United States on the White House Initiative for Asian American Pacific Islanders, and locally with the Los Angeles City Mayor's Office as a committee member advocating for healthy food.
Ani discovered slow-motion strength training years before joining The Perfect Workout. She found that this 20-minute strength training workout, done twice a week, quickly increased her muscle mass and boosted her metabolism. In less than a month, she became super lean and the pain in her knees, hips, and back disappeared! She was stronger and had way more free time to enjoy time outdoors, a daily passion of hers.
Her dedication to slow-motion strength training led Ani to try an introductory workout session at The Perfect Workout. She fell in love with the company and methodology and decided she wanted to become a part of the team that is revolutionizing the way people exercise. Her caring and effective approach to diet and exercise has helped many clients reshape their bodies over the years.
In 2017, Ani moved from Los Angeles to Thousand Oaks to become the Facility Manager of the Thousand Oaks studio. "I love seeing results and helping clients reach health goals."
When Ani isn't training clients, she actively volunteers at non-profits such as Ridgeback and Friends, Farm Sanctuary, Best Friends, and Donate Life, to name a few. She loves rock climbing and hiking with her boyfriend and her dog, River Roo.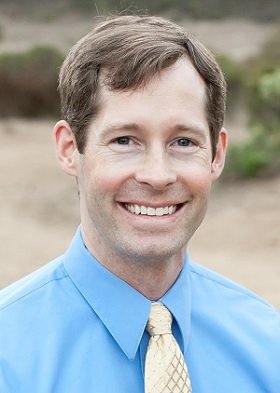 Matt Hedman is a Master Level Super Slow instructor and the founder of The Perfect Workout, which is the largest privately-owned 1-on-1 personal training company in the United States with over 60 fitness studios nationwide. He graduated summa cum laude with a bachelor's degree in Aeronautical and Astronautical Engineering from the University of Washington. He worked briefly as an engineer in GE, until he found his passion for HIT, and pursued a career in personal fitness training.