Bia Gasparetto
Bia fell in love with strength training and fitness in college. Since then, she spent much of her time exercising and motivating her friends to experience benefits of strength training.
Her passion for helping people fueled her decision to become a behavioral health coach at UCSD. But after college, Bia found it more and more challenging to fit her workouts into life with a full-time job.
Bia felt like a big part of her was missing from not being able exercise regularly. She needed a time-efficient solution, and ultimately found slow-motion strength training.
She fell in love with the efficiency and effectiveness of this style of weight lifting and wanted to become a part of sharing it with others.
Bia earned the opportunity to become a personal trainer at The Perfect Workout, where she combines both her passion for strength training AND helping people become healthier, better versions of their selves.
Better yet, she now understands that even with the busyness of life, you can get better benefits from slow-motion strength training, 20 minutes, twice a week so she never needs to give up her love for working out!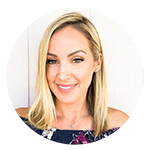 Jordan Thomson is passionate about fitness and helping others live sustainably healthy lives. Jordan joined The Perfect Workout in 2013 as a Personal Trainer in Newport Beach, CA. Since then she has helped expand our company with new studios in Chicago, IL and led teams of trainers in Philadelphia as well as Los Angeles. Now she serves as a creative mind within the Marketing team to help spread our mission to revolutionize the way people exercise.