Candice Giordano
Candice Giordano was born and raised in San Jose, California as part of the third generation of a farming family. In her teens, she grew up riding horses and loved to compete in horse riding competitions throughout California, Nevada, Arizona, New Mexico, and Texas. She decided to move to Stephenville, Texas in order to compete in rodeo competitions after finishing a few years of college.
She also enjoyed playing other sports such as dirt bike riding, snow skiing, rock climbing, and indoor soccer. When she returned to California, she continued her active lifestyle and knew that she wanted to continue her education in fitness. She began working towards fitness certifications and worked for a local gym for a few years. That is where she began her love for training people and helping them achieve their health and fitness goals.
Candice found herself training her clients using a slow-motion strength training technique way before she was ever formally introduced to it. So, when she came across The Perfect Workout slow-motion strength training technique, she knew she had found her home. She respects the scientific study behind the slow-motion strength training technique and understands the value of giving the safest workout available to all her clients.
Candice's only regret is that she did not find out about The Perfect Workout's slow-motion technique sooner in her lifetime! She knows that if she had, she could have avoided certain injuries she has had to deal with. Due to over-training, she blew her ACL and had to have knee surgery. Candice is proud to be a part of The Perfect Workout, a company whose mission is to revolutionize the way people exercise. She is certain The Perfect Workout's slow-motion strength training technique could benefit everyone's way of life!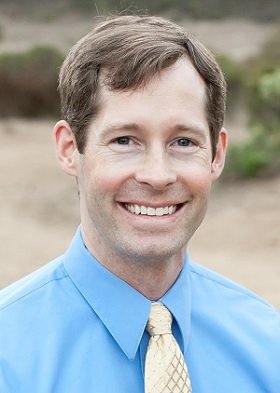 Matt Hedman is a Master Level Super Slow instructor and the founder of The Perfect Workout, which is the largest privately-owned 1-on-1 personal training company in the United States with over 60 fitness studios nationwide. He graduated summa cum laude with a bachelor's degree in Aeronautical and Astronautical Engineering from the University of Washington. He worked briefly as an engineer in GE, until he found his passion for HIT, and pursued a career in personal fitness training.