Cody Rivera
Born and raised in the DFW area, Cody Rivera has been involved with fitness and sports since the age of 4 when he began playing soccer. His love for the sport lead him to an opportunity to compete at the elite level including a stint in Sweden for a summer to train with professional academy teams. While in college, Cody fell off track with his health journey and was diagnosed with Celiac Disease and found himself at 300 pounds. He decided to make a change immediately.
Cody was introduced to slow-motion strength training by one of his Kinesiology professors, a former body builder. Fully implementing this method of exercise, along with a new diet he lost 150 pounds and completely transformed his life and sense of well-being. After trying just about every weight training method out there, and experiencing firsthand how our unique method works, Cody became motivated to help others through the same type of transformation and became a Certified Personal Trainer. Cody now has an Associate's of Kinesiology and over eight years of experience doing High-Intensity Strength Training.
In addition to losing a substantial amount of weight with slow-motion strength training, Cody has also gained about 10 pounds of lean muscle and seen an average of 30% strength gains on all machines in just a few months, much faster progress than he experienced previously working out alone.
His client's transformations are the most rewarding though. Cody has a client who is constantly on her feet, busy, and lots of responsibility in her work. Since joining The Perfect Workout, a little over a year ago, she has lost 28 pounds and seen significant changes in her body composition. She has also avoided major health issues like Osteoporosis and experienced strength gains that have made everyday life easier!
"I believe that if real changes are to be made in someone's life, it takes a team effort. I love being a teammate for my clients, ready to support them and help them in every way that I can so they are equipped to conquer their goals." The advantages of having a Personal Trainer give 100% attention to a client during the workout is invaluable and Cody is excited to help every person that walks into the Flower Mound studio.
Cody has a very positive attitude and want clients to feel motivated and capable when they come into the studio to work with him. He loves to coach, share his knowledge, and celebrate victories with his clients. "I'm very passionate about my work because I've lived the journey so many of my clients are on, and I want them to feel like they have the power to change their lives!"
His own fitness journey made Cody realize the importance of having accountability, counsel, and consistency with an exercise routine. The Perfect Workout is for everyone – that includes you too! "Come meet me in the studio, let's have an amazing workout, and let's transform your life together!"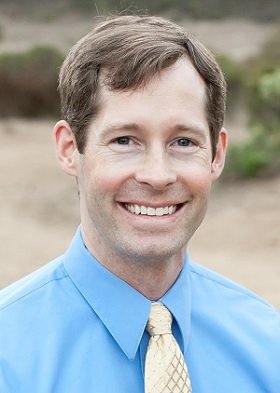 Matt Hedman is a Master Level Super Slow instructor and the founder of The Perfect Workout, which is the largest privately-owned 1-on-1 personal training company in the United States with over 60 fitness studios nationwide. He graduated summa cum laude with a bachelor's degree in Aeronautical and Astronautical Engineering from the University of Washington. He worked briefly as an engineer in GE, until he found his passion for HIT, and pursued a career in personal fitness training.