Crystal Poli
Crystal discovered that she had a passion for fitness and nutrition. She became fascinated with researching the best ways to maintain a healthier lifestyle and getting into the shape became a top priority for her. This new and exciting journey inspired Crystal get certified and pursue a career where she could combine her love of fitness with her love of helping others–personal training.
"The Perfect Workout has been life changing. It's helped me gain strength and work my muscles in the safest way possible."
One of Crystal's clients had knee problems and experienced daily aches and pains for a long time. She assumed she would feel this way forever. After being coached by Crystal in slow-motion strength training, her pain has decreased significantly. She now leaves the studio feeling amazing and excited to come back for her next session.
One of the best parts about being a Personal Trainer is seeing clients' faces light up. "It's about building a relationship. I love collaborating with people. I like to have a dialogue with my clients, break down each exercise for them and respond to their individual needs. I'm not a robot!"
Helping clients achieve their goals and overcome obstacles is the true motivation for Crystal. "You have to take action steps to achieve good health and I love helping people take those steps."
In addition to training clients, Crystal does slow-motion strength training twice a week herself. The Perfect Workout's focus on form and safety has made a difference in Crystal's favorite hobby, running. "I just ran the Philadelphia Marathon, and my form is much better now. My strength training helped me shave time off."
Crystal instantly realized The Perfect Workout was the kind of place where she could have a fulfilling career, with people who cared about the same things. After she made the career change to become a trainer, she never looked back. She felt that it was the right place to be. "It's nice to work with like-minded people. At The Perfect Workout, you're not just a number. People really care about you."
At just 30 years old, Crystal is now the Facility Manager at The Perfect Workout's Paoli studio. She loves having a leadership role and getting to play a part in other trainers' growth within the company. "Building trust and communication with both trainers and clients is important to me, and that's made working for The Perfect Workout such a positive experience."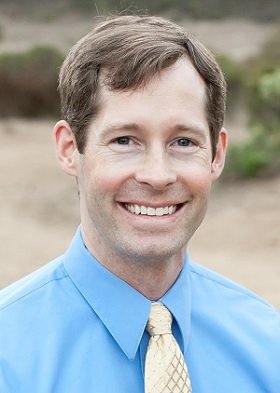 Matt Hedman is a Master Level Super Slow instructor and the founder of The Perfect Workout, which is the largest privately-owned 1-on-1 personal training company in the United States with over 60 fitness studios nationwide. He graduated summa cum laude with a bachelor's degree in Aeronautical and Astronautical Engineering from the University of Washington. He worked briefly as an engineer in GE, until he found his passion for HIT, and pursued a career in personal fitness training.