Diana Ferrer
Diana Ferrer has been with The Perfect Workout since 2007, making her the longest-tenured Personal Trainer in the company. She holds a degree from San Diego State University in Kinesiology, with an emphasis in Fitness, Health and Nutrition, and a Minor in Dance. Aside from improving her own strength, metabolism and endurance, Diana has helped many clients lose dozens of pounds over the years.
One of Diana's biggest success stories is a client named Joyce. "She originally joined our studio to gain more strength and maneuver better in her daily activities. It was hard for her to walk upstairs, and she needed to lose weight. She has now lost over 30 pounds and is so much more mobile. It's been very motivating to me to be able to help Joyce and other clients like her. "Diana's main passion is helping her clients. "I love being at work because there's such positive energy! Everybody is happy to be there, both clients and trainers. I especially enjoy the long-term relationships that develop. So many of our clients stick with the program and become our friends. "Slow-Motion strength training has also helped Diana improve her own health and fitness. This unique method of exercise has helped her maintain her lean weight for years. Her metabolism is better now than it was when she was a teenager. "I love the slow-motion method I wouldn't do any other form of weight training."
Diana believes the best part about being a trainer at The Perfect Workout is developing relationships with clients over the long-term, and helping them increase their strength and ability to do everyday activities. She loves when clients relate their results to real-life situations. "I've had people tell me, 'I used to have to use two arms to open my sliding door, but now I can do it with one hand!', and 'I feel more energy every day compared to before I started the slow-motion method' and 'My cholesterol went down since I started and my HDL's are up!' Those are the things that get me excited."
When Diana isn't in the studio, she is on stage singing with her band, dancing or acting. She dreams of landing a big role in a movie someday. For now, she is helping others make their fitness dreams come true, and her main goal is to see more people enjoy the positive effects of The Perfect Workout. "We love seeing people come in on a regular basis, and when they do, they get results!"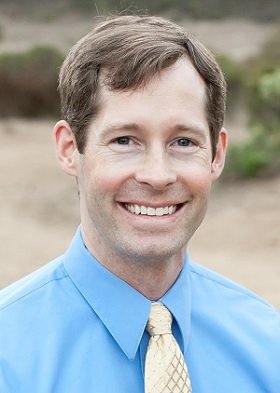 Matt Hedman is a Master Level Super Slow instructor and the founder of The Perfect Workout, which is the largest privately-owned 1-on-1 personal training company in the United States with over 60 fitness studios nationwide. He graduated summa cum laude with a bachelor's degree in Aeronautical and Astronautical Engineering from the University of Washington. He worked briefly as an engineer in GE, until he found his passion for HIT, and pursued a career in personal fitness training.