Gary Dyer
Gary was born and raised in the Dallas-Fort Worth area. He has been involved in many different sports from a very young age, including baseball, football and basketball. In high school, basketball became his main athletic focus and it is one of his biggest passions in life. His desire to excel on the court increased his desire to have an active and healthy body. Gary became very interested in physical fitness and began to learn more about exercise. His mission was to help others feel and move as good as he knew they could! 
Gary immersed himself in fitness trying numerous methods of exercise as he searched for the workout that worked best for him. After years of experimenting with different methods of exercise, he came across slow-motion strength training.  
Having gone to the University of Texas at Arlington to pursue a degree in Communications, Gary always intended on a career working closely with others. When he discovered the slow-motion workout was making him stronger than ever, he thought, "What better way to communicate health and fitness to others than through Personal Training!?" 
Gary searched for a way to merge his communications background with his passion for fitness, and he found the solution- The Perfect Workout! 
In June 2017, Gary completed his Personal Trainer certification at The Perfect Workout and began customizing workouts for clients in Colleyville, TX. 
Gary feels like he is fulfilling his mission by helping clients at The Perfect Workout achieve their personal health and fitness goals. As a compassionate person, Gary finds a lot of joy in helping others reach their goals, whatever they may be. "I enjoy building amazing relationships, and I love seeing the body transformations and mental hurdles our clients overcome with our workout." 
One of Gary's long-time clients, Marshal Ryan says his wife thinks he looks better now in his 50s than he did in his 20s. Working with of all ages, especially seniors, is gratifying because it reaffirms everything that The Perfect Workout guarantees. "This is a workout you can do for the rest of your life and you will get stronger." 
Gary believes that in the first 2 years of working at The Perfect Workout, he's in the best shape he's been in over the last decade. "And I'm physically stronger than ever." The Perfect Workout has been an incredible place for Gary to flourish both personally and professionally. 
In early 2019 Gary had been promoted to become the Facility manager of Colleyville. He had spent months going through leadership training so that when he stepped into the role, he was ready to lead the team. 
"The environment at The Perfect Workout is amazing. There is always great energy from our trainers and the clients really feed off that!" Gary tries to learn as much as he can every day so that he can continue the studio's success. "I want to see my clients succeed. I want to see my trainers thrive. I want to break records." 
When Gary isn't working with clients, he's as active as ever- both as a sports participant and spectator. He devotes a lot of time with family and makes it a priority to get outside as often as possible.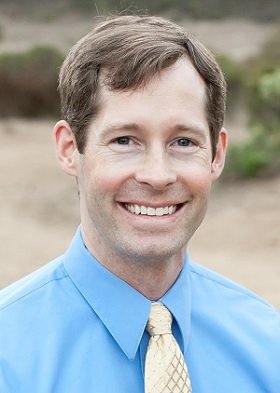 Matt Hedman is a Master Level Super Slow instructor and the founder of The Perfect Workout, which is the largest privately-owned 1-on-1 personal training company in the United States with over 60 fitness studios nationwide. He graduated summa cum laude with a bachelor's degree in Aeronautical and Astronautical Engineering from the University of Washington. He worked briefly as an engineer in GE, until he found his passion for HIT, and pursued a career in personal fitness training.