Gary Suka
Born and raised in sunny San Diego, CA, Gary was naturally drawn to every activity available to him both indoor and outdoor. From basketball and boxing to body surfing and skimboarding, he was sure to try anything and everything that would challenge him physically and mentally. Having grown up in an environment where healthy living was the norm, he was surprised to see how many people regularly struggled to stay fit and healthy. Being an advocate for health, and someone who is passionate about helping others, he felt like the fitness industry was the perfect place for him to make an impact.
Gary consistently did his traditional weight lifting workouts and was keeping active with basketball, and boxing when he tore his ACL and meniscus. He had to stop playing basketball and couldn't remain as active as he was used to. Gary's good friend, a Personal Trainer at The Perfect Workout Mission Valley studio suggested that he give it a try. Once he tried the workout and learned about some of the life-changing benefits — big strength gains, faster metabolism, joint safety, reversed osteoporosis– he was sold. Everything about The Perfect Workout made sense to him, personally and professionally so he began taking steps to join the team.
Gary went through a 6-week intensive Personal Trainer certification and was selected to join the Mission valley team. Since 2014, Gary has been training clients and he feels like he has found his passion as a Personal Trainer. One of his favorite quotes, is "it is better to give than to receive" — he feels like he's getting just as much from our clients as they are from him by truly helping them on their own fitness journeys. "I love helping my clients reach those big goals they set when we first started working together. And I get to make lasting friendships in the process."
While training clients, Gary has also consistently incorporated slow-motion strength training for his own workouts and feels the results. "I am stronger than ever!" This method has helped me recover and rehab my knee injuries. Now I'm strong enough to get back into competitive basketball."
For years Gary prepared himself for a Facility Manager position within the San Diego area, and when the opportunity presented itself, he pursued it. In early 2019 Gary was selected to become the Facility Manager of the both the Del Mar studio (where he trains today) and the Mission Valley studio. "Both studios are amazing and I feel like I get to work with my family every day."
Being a Facility Manager has been very fulfilling for Gary. "I love exploring my potential and I truly believe that the sky is the limit. I would love to continue to advance at The Perfect Workout so I can help reach more people with our mission."
Working with trainers in a leadership role has helped Gary expand as a coach in new and exciting ways. "I truly enjoy every moment of it. I love helping my team in different capacities and watching them grow, all while helping our clients reach their goals."
When Gary isn't changing lives at The Perfect Workout, he loves spending time with his kids, singing, songwriting, and playing his guitar.
His goals are to keep growing as a father, Personal Trainer, and Facility Manager. He hopes to empower the trainers in his studios reach for new goals and to become fellow servant leaders at The Perfect Workout.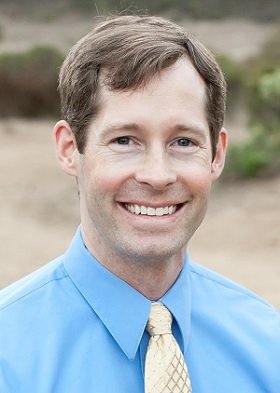 Matt Hedman is a Master Level Super Slow instructor and the founder of The Perfect Workout, which is the largest privately-owned 1-on-1 personal training company in the United States with over 60 fitness studios nationwide. He graduated summa cum laude with a bachelor's degree in Aeronautical and Astronautical Engineering from the University of Washington. He worked briefly as an engineer in GE, until he found his passion for HIT, and pursued a career in personal fitness training.