Gilbert Amador
Gilbert was working in apartment maintenance and felt unfulfilled. He wanted a career where he could help people directly, and give them valuable tools to improve their lives. He had thought about becoming a Personal Trainer and was really interested in fitness, but didn't know how to break into the industry. An acquaintance, and Personal Trainer, introduced him to The Perfect Workout in 2014 and he's been a trainer with us ever since.
Since Gilbert was a kid he had passion for fitness. He played many sports and did physical activities, and found that he loved staying active and getting fit. For most of his life, exercising was a hobby he excelled at so he decided to take his knowledge of athletics and exercise and transform it into a career and help people.
Like many of our clients, Gilbert had never tried slow-motion strength training before. He thought it sounded a little too good to be true, but after his first 20-minute workout he left feeling the same sense of accomplishment that he felt after 2 hours at a traditional gym. He applied to join The Perfect Workout and was thrilled when he was selected to join the team. After going through his training to become a certified Personal he joined the Mission Viejo studio and still trains there today.
After two years, Gilbert was promoted to Facility Manager of the Mission Viejo studio which gave him a new perspective on the role of trainers in a workout environment. He believes that when trainers feel supported in their careers, they're most motivated to support their clients and cheer them on. "Being a cohesive team creates the best studio environment for clients to feel safe to push themselves and get the most out of their workouts."
The most satisfying part of Gilbert's role as a Personal Trainer is guiding his clients through both physical and emotional changes. "A lot of people aren't happy with their bodies, so it's my job to help work through that." Gilbert sees Personal Trainers as "energy boosters and confidence builders," people who make clients feel at home and inspired to make positive change.
When Gilbert isn't at the studio, he's either playing soccer or cheering for the LA Galaxy. He also loves traveling, to Europe, Mexico, Canada – everywhere he can. Another hobby of his, which he's been known to incorporate in his 1-on-1 time with clients, is stand-up comedy. You can catch him doing gigs all around Orange County, "I haven't bombed yet!"
Gilbert is grateful for The Perfect Workout, because it allows him to pursue his passion for fitness and as well as all of the other things he loves. "If I hadn't found The Perfect Workout, I would have been stuck doing the same thing, and it wouldn't have fulfilled me. But here, the other trainers and Facility Managers help me believe in myself, and they inspire me every day."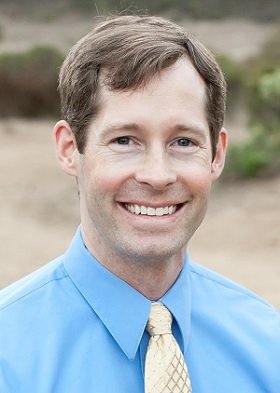 Matt Hedman is a Master Level Super Slow instructor and the founder of The Perfect Workout, which is the largest privately-owned 1-on-1 personal training company in the United States with over 60 fitness studios nationwide. He graduated summa cum laude with a bachelor's degree in Aeronautical and Astronautical Engineering from the University of Washington. He worked briefly as an engineer in GE, until he found his passion for HIT, and pursued a career in personal fitness training.