Gregory Erker
Family man, Greg Ercker, currently lives in Mill Valley after relocating from the Midwest. He graduated from the University of Missouri with a degree in Biology. After graduating he worked in medical research at Washington University School of Medicine. After a few years he went to the University of Vienna, Austria and was hired in the travel industry, which eventually evolved into a career in the real estate industry.
There has always been one constant passion for Greg, which was staying healthy and fit. This desire to be involved in fitness started at a very young age, and involved a number of sports including baseball, wrestling, track and field, skiing (water and snow), and swimming.
Greg's passion for health and wellness has always been a part of his DNA. "Having personally dealt with some minor injuries over the years, I cannot stress the importance of being able to bounce back by strengthening the muscles in our bodies."
His habit of working out became a routine and top priority. And when Greg pursued becoming a Personal Trainer, he felt like The Perfect Workout's methodology was the perfect style of exercise for both him and prospective clients. In 2018, Greg became certified and joined the Mill Valley's team of Personal Trainers. Greg's professional training through slow-motion exercise, stressing the correct techniques and the importance of safety, allows him to truly help his clients reach their goals.
As an empty nester, and father of 3, Greg knows how important getting stronger is to become healthier. "I especially enjoy watching clients improve their strength which leads to a much more fulfilling lifestyle for them. It changes who they are, and its rewarding for the both of us!"
One of Greg's favorite successes is when he sees his clients getting stronger and healthier. "It's especially satisfying when they invite their friends and family in. They are a testament to our mission of revolutionizing the way people exercise."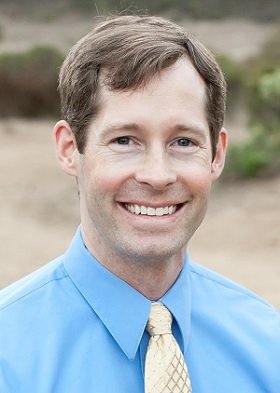 Matt Hedman is a Master Level Super Slow instructor and the founder of The Perfect Workout, which is the largest privately-owned 1-on-1 personal training company in the United States with over 60 fitness studios nationwide. He graduated summa cum laude with a bachelor's degree in Aeronautical and Astronautical Engineering from the University of Washington. He worked briefly as an engineer in GE, until he found his passion for HIT, and pursued a career in personal fitness training.